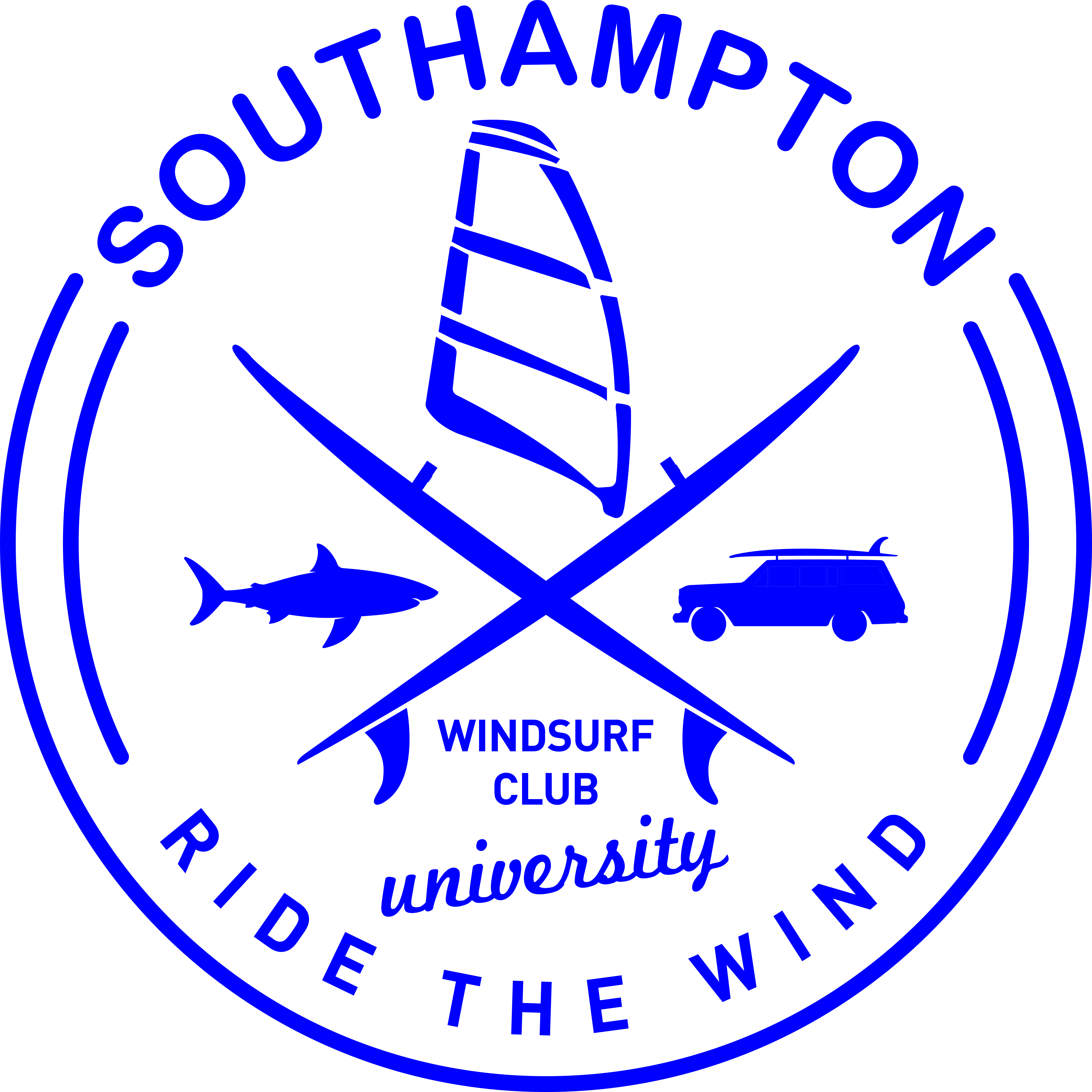 Windsurfing
Southampton University Windsurfing Club is the oldest and most experienced student windsurfing club in the UK. We have one of the largest memberships of any university windsurfing club and provide opportunities for all abilities and backgrounds.
---
About Windsurfing
We cater for every level from complete beginners, through to Intermediates (ability to plane) to Advanced (ability to waterstart).
The beginners windsurf at Southampton Sailing Club every Wednesday or Saturday (depending on tides), intermediates windsurf at Poole at The Watersports Academy and the Advanced windsurfers travel across the south coast either for waves or flatwater freestyle.
We attend huge student windsurf events held all around the country from the depths of Cornwall to the dizzying heights of Liverpool; these are run by the SWA (Student Windsurf Association) and the city's University.
For more information about SUWC and to sign up to our mailing list, please visit our website: "www.suwc.net" or visit our Facebook page "Southampton University Windsurf Club".
---
Membership Fee Information
Due to the current COVID-19 situation, memberships are not available to purchase until further notice
Photo Gallery
---
The Committee
All clubs and societies within the Students' Union are run entirely by students. The student committee for Windsurfing this year are:
Elinor Hemens
Beginner Rep
Charlie North
Beginner Rep
Christopher Kemp
Events Rep
Holly Jones
Intermediate Rep
Alexander Shaw
Media Rep
James MacDonell
President
James Daniels
Social Secretary
Charles Alcock
Social Secretary
Matvei Mehhovits
Treasurer
Lea Soler-Clavel
Vice President