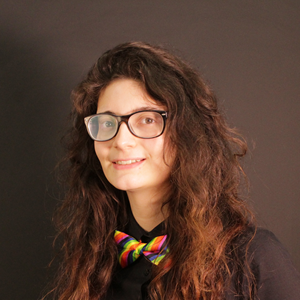 Fiona Sunderland
Vice President Activities
As a recent graduate of BSc Mathematics, I am now taking on the (First ever!) role of Vice President Activities at SUSU.

During my time as a student I took part in a lot of societies and was on many committees, so a big focus for me is increasing the relationship between SUSU and societies. In particular, I was very involved with Performing Arts and therefore would like to see more collaborative events and performance space!

Working with Jo, VP Education, we would also like to help recognise student volunteers (which includes all society committee members!) and set up more relevant LinkedIn Labs and ways we can help students best present their skills for CVs and job interviews. I also want to meet with student leaders and committees regularly to make sure we're getting as much students input and involvement as we can.
Year Plan
Sorry there are no plans to currently display.
Supported Roles
The Vice President Activities oversees, and is supported by, the following roles:
Oliver Johnson
Performing Arts Officer
Benjamin Shaw
Volunteering and Fundraising Officer