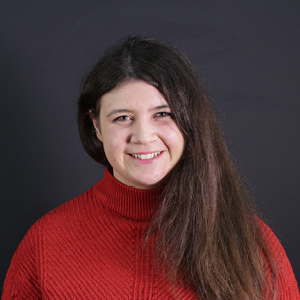 Olivia Reed
Vice President Sports
I'm Olivia and I'll be VP Sports this year. I studied BSc Politics and alongside my degree took part in a range of clubs and societies from being on the committee of Philharmonic choir to Canoe Polo. Last year I sat on the SUSU Sports Participation committee and Athletic Union Committee and was a club president.

A few things I'm really looking to focus on this year are trying to shout more about the achievements of our AU clubs and boost the brand internally and externally of Team Southampton; whilst aiming to get more people involved with sport and societies, as well as engage new groups and individuals. I also will be having a particular focus on student's health and wellbeing whilst participating in sport, as well as highlighting the physical and mental health benefits of exercise and sport.
Year Plan
Sorry there are no plans to currently display.
Supported Roles
The Vice President Sports oversees, and is supported by, the following roles:
Sophie Bennett
Athletic Union Officer
James Franks
Intra-Mural Officer
Daniel Akhter Hussain
Sports Participation Officer