Linnea Lagerstedt
Candidate for Wessex Scene Editor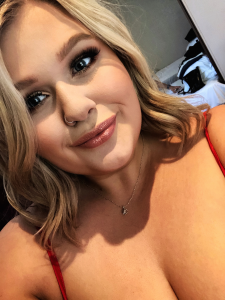 2 years committee experience and a nationally recognised award nomination
Leadership skills and engagement experience as Femsoc Publicity Officer
Make Wessex Scene a platform for social change
Introduce writing workshops to engage international students
Increase transparency and hold SUSU and the University to account
Why vote for me?
After 2 years on committee I am very passionate about Wessex Scene. As Features and Opinion Editor, I've written and edited for a wide range of sections both online and in print. In first year, I was nominated for a national student journalism award for writing about my experience as a sexual assault survivor. If I become editor, I want Wessex Scene to be a place where people from all walks of life can share their stories, as I found this incredibly rewarding.
Having worked as Publicity Officer for the Feminist Society, I have experience in social activism which I would like Wessex Scene to get further involved with next year. To do this, I want to further collaborate with other societies and external platforms such as local student-led magazine PARDON!.
As an international student who's studied abroad, I know it can be an isolating experience. Therefore, I think it's important that Wessex Scene works harder to engage international students regardless of their background or language proficiency. I am going to set up workshops where people of varying experience can improve their writing skills, therefore encouraging more people to put their writing out there.
Finally, last year saw a lot of controversies that weren't properly addressed by the University. I want Wessex Scene to be a platform where students can hold SUSU and the University accountable when need be, but for that to happen, I believe there needs to be more transparency between student media and the student population.
Download
Budget
Linnea has not spent any of their budget yet