James Williams
Candidate for Student Trustee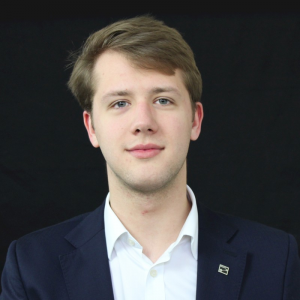 Continue voicing student concerns
Keep Union strategy honest
Guide strategy to benefit student experience
Continue to improve governance
Help new trustees
Why vote for me?
Hi, I'm James, a 3rd year student in ECS, running for re-election as a student trustee.
As a student trustee for the 2020/2021 year, I have gained invaluable experience in governance thanks to a large amount of effort that the board has put into improving governance. I would like to continue serving you as a member of the trustee board so that I can bring experience to a board that can quite often lack long term stability, I also want to use this experience to help new trustees grow into their role.
I feel passionately about the Union's independence from the University, and intend to consistently influence SUSU's strategy with regards to this, but also to take opportunities to question University staff about their strategy that affects the Union and its members.
One of the most valuable experiences I've had as a member of the trustee board, was the opportunity to work on the University's COVID-19 Code of Conduct, where I was able to put forward a student point of view in the process. I want to take more of these chances to use my role to represent the whole student body.
So, in summary, please vote me #1 for Student Trustee!
Nobody has asked James any questions yet, why not ask one yourself?
Budget
James has not spent any of their budget yet