LOpSoc Welcome Meeting
Looking to meet people? Want to try something new and exciting? Come along to our Welcome Meeting for our online Summer Show: A Double Feature of 'Cox and Box' and 'The Carp'! Our chorus is completely non-auditioned – you don't need any previous experience with singing or acting to join in! We'll be learning some songs, playing some games and getting to know each other in a relaxed and friendly environment. 'Cox and Box' is a one-act show that combines the ridiculous and the dramatic in a story of a crooked landlord who has somehow tricked two unsuspecting lodgers into renting the same room…. At the same time. Pandemonium ensues when the two eventually meet and discover that, not only are they unwitting roommates, but are engaged to the same person…... And might be long lost siblings? 'The Carp' meanwhile is a tale of two broken-hearted people whose chance meeting at a forest pool brings another chance at love. Not that this matters to the grouchy fisherman who stands vigil at the pool, intent on his life-long ambition to catch The Elusive Carp. A story of finding love when you least expect it, the Carp blends humour and romance in a comic, whimsical farce! Join us from 7pm on Tuesday 23rd of February on our Discord server with the link below. When you join the channel, follow the instructions on the "new-members" page for access to the server!
The Organisers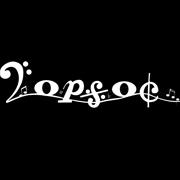 Light Opera Society
We are the Light Opera Society and have a long, established history, having performed light operas and operettas since 1972. Each year, LOpSoc presents two shows: these are often operettas written by Gilbert and Sullivan, or other musical works.The former of these is performed for a second time at the International G&S Festival in Harrogate every August.These British theatre classics are always comedic, extravaganzas. Anybody who wants to get involved, be in on stage or off, in either of our shows is very welcome! Anybody who wants to get involved in one or both of our shows is very welcome. Our chorus is non-auditioned and we rehearse at 7pm every Tuesday, usually in Building 34/4013 (the large room on the right at the top of the staircase). Our members join from all different courses of the university and come from all different backgrounds, which provides the society with a wide variety of personalities along with a great range of talents. Auditions for principal parts in the first show are usually held at the beginning of the academic year; for the second show, these auditions are usually held in December. We are a very laid-back society: we thoroughly enjoy what we do and we have great fun in the process. So why not come along and try something new? Anyone and everyone is welcome to sign up, join our society and get on-stage! For more information, please find us on Facebook (http://www.facebook.com/groups/2205079779/) or visit our website (www.lopsoc.co.uk). If you would like to get to know us, please feel free to join our Facebook group and, to find out more about our history, why not drop in on our wiki page, which documents over 40 years of shows and members (http://www.lopsoc.org.uk/wiki/Main_Page).