LOpSoc Summer Show Auditions
Want to be a part of the principal cast for our new online summer show? Send in an audition video to us by 6pm on Friday the 26th February!
Although our chorus is completely non-auditioned and you can always be a part of the show, we are holding auditions for the main roles in this summer's Double Feature of 'Cox and Box' & 'The Carp'. These will be open to anyone who is interested from 24th February to 26th February! All you have to do is send us a video of you singing a song of your choice, reading a short monologue from a given list, and singing along to a 'vocal range test' track we've put together, to let us make sure we're considering you for the roles you'll be most comfortable with.
------------------------------------------
THE SHOWS:
'Cox and Box' is a one-act show that combines the ridiculous and the dramatic in a story of a crooked landlord who has somehow tricked two unsuspecting lodgers into renting the same room…. At the same time. Pandemonium ensues when the two eventually meet and discover that, not only are they unwitting roommates, but are engaged to the same person…... And might be long lost siblings?
'The Carp' meanwhile is a tale of two broken-hearted people whose chance meeting at a forest pool brings another chance at love. Not that this matters to the grouchy fisherman who stands vigil at the pool, intent on his life-long ambition to catch The Elusive Carp. A story of finding love when you least expect it, The Carp blends humour and romance in a comic, whimsical farce!
----------------------------------------------
THE ROLES:
Cox and Box
Sergeant Bouncer (bass-bari / alto-mezzo) Ex-military man; rents the same room to both Cox and Box, but they don't know of one another's existence.
James John Cox (bass / alto): A Hatter, who works all day.
John James Box (tenor / soprano): A Printer, who works all night.
The Carp
Piscator (bass-bari / alto-mezzo): A fisherman with a life-long obsession to catch a specific carp that lives in the local small river
Amandus (tenor / soprano): A heart-broken and overly dramatic youth, who wants to jump into Piscator's pond on their grand fishing day.
Amanda (soprano / tenor): Another heart-broken and determined youth, who demands to have priority over Amandus in interrupting the fisherman's activities.
All the information is in this document:
https://docs.google.com/document/d/1wzaGkkcz7ueGAd5ts2NRyAv1yNw2w3EsdCRb7P6n2yI
And all the resources are in this folder, including the sign-up form that we ask you to fill in!
https://drive.google.com/drive/folders/1kVNMuxld7NZ54YKA3ysM2LMwlqJBYv8_
If you have any questions at all, no matter how small, please don't hesitate to message the LOpSoc page, or email contact@lopsoc.co.uk – we'll get back to you as soon as possible!
The Organisers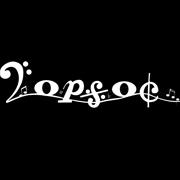 Light Opera Society
We are the Light Opera Society and have a long, established history, having performed light operas and operettas since 1972. Each year, LOpSoc presents two shows: these are often operettas written by Gilbert and Sullivan, or other musical works.The former of these is performed for a second time at the International G&S Festival in Harrogate every August.These British theatre classics are always comedic, extravaganzas. Anybody who wants to get involved, be in on stage or off, in either of our shows is very welcome! Anybody who wants to get involved in one or both of our shows is very welcome. Our chorus is non-auditioned and we rehearse at 7pm every Tuesday, usually in Building 34/4013 (the large room on the right at the top of the staircase). Our members join from all different courses of the university and come from all different backgrounds, which provides the society with a wide variety of personalities along with a great range of talents. Auditions for principal parts in the first show are usually held at the beginning of the academic year; for the second show, these auditions are usually held in December. We are a very laid-back society: we thoroughly enjoy what we do and we have great fun in the process. So why not come along and try something new? Anyone and everyone is welcome to sign up, join our society and get on-stage! For more information, please find us on Facebook (http://www.facebook.com/groups/2205079779/) or visit our website (www.lopsoc.co.uk). If you would like to get to know us, please feel free to join our Facebook group and, to find out more about our history, why not drop in on our wiki page, which documents over 40 years of shows and members (http://www.lopsoc.org.uk/wiki/Main_Page).