Give It A Go: Impaired Art Workshop at Highfield
28 Nov, -
The Plant Pot, SUSU building The Plant Pot, SUSU building
SUSU
As Disability History Month approaches, we would like to invite you to this unique workshop on 28th November to experience painting in an unusual way - creating art without using your eyesight/hands, for example, blindfolded or using your elbows/feet rather than your hands to control the brush.

We want to add even more fun to this workshop and there is a competition happening! We have 15 places available for one workshop, you can sign up individually or as a group (no more than 2 people) and you can choose how you want to paint (blindfolded or without hands). Then it's time for you to create! You have two hours to complete a painting based on our theme 'What inclusion looks like to you'.

All your paintings will be displayed in The Concourse and then an online vote will be held to choose the winner. The final winner will receive a £30 voucher for The Locker. We will provide everything for you, just bring your creative idea here! Please note: Whether you are an individual or a group, please only book one place.

Sound interesting? Just register and meet us at Plant Pot Veg Out on 28th November at 1:30pm!
The Organisers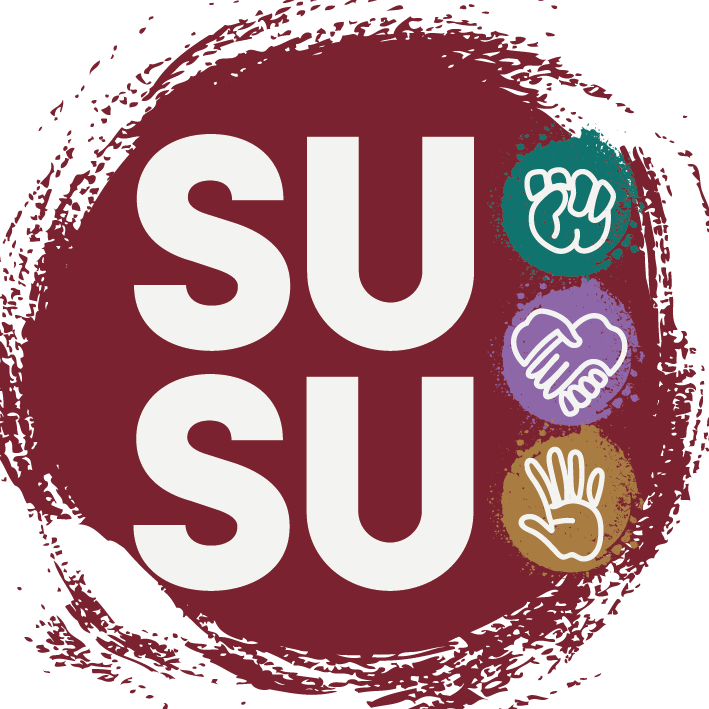 SUSU
We are the University of Southampton Students' Union (also called "SUSU"). We are here to represent the voice of students at every level and ultimately make their university experience unforgettable. Independent from the University, we're run by students, for students!