GIAG Taster Session: Water Polo
29 Jan, -
Jubilee Sports Hall Jubilee Sports Hall
SUSU
It is your best opportunity to try a new sport, improve fitness or improve existing skills if you are a seasoned player!
In this experiential course, our club members will teach you the basic skills of water polo and you'll have the chance to get in the water and really try it out! This is a sport played in a swimming pool, so participants should be able to swim- not necessary to be able to swim to a high standard, but for your own safety, please assess your swimming ability before signing up :) Lifeguards will be on site.
What you need to bring:
Swimming costumes if you have one. If you don't have a swimming costume, message water polo @ suwpc on instagram or email @ giveitago@soton.ac.uk, they can provide their spare ones for you.
Tickets information:
We offer men's session from 8pm-9pm and ladies' session from 9pm-10pm.
This is the link to men's session: https://www.eventbrite.co.uk/e/giag-taster-session-water-polo-mens-session-tickets-519014124217
This is the link to ladies' session: https://www.eventbrite.co.uk/e/giag-taster-session-ladies-session-9pm-10pm-tickets-519549966937
When and Where:
Meet you at Jubilee Sports Hall on 29st January at 7:50pm (men's session)/8:50pm(ladies' session)
If you have any questions, feel free to email giveitago@soton.ac.uk. Can't wait to see you in the water!
The Organisers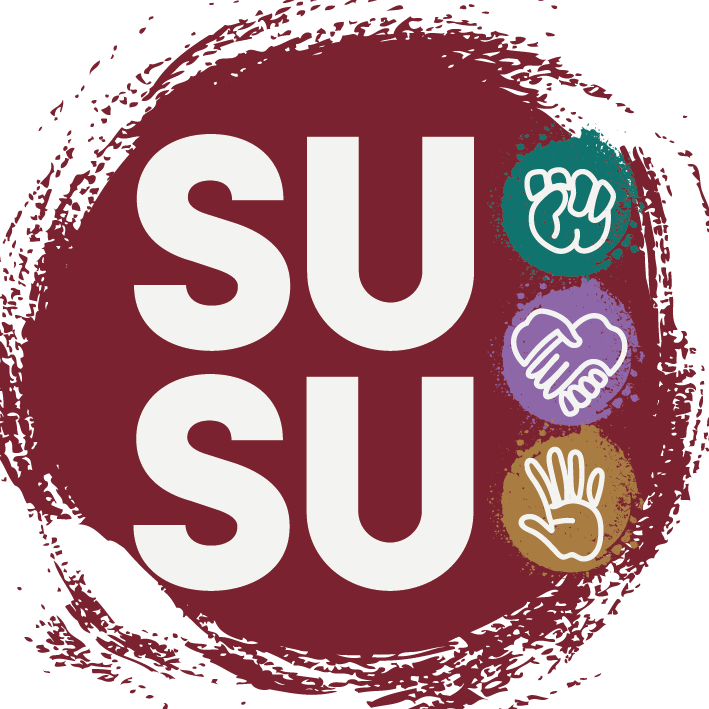 SUSU
We are the University of Southampton Students' Union (also called "SUSU"). We are here to represent the voice of students at every level and ultimately make their university experience unforgettable. Independent from the University, we're run by students, for students!