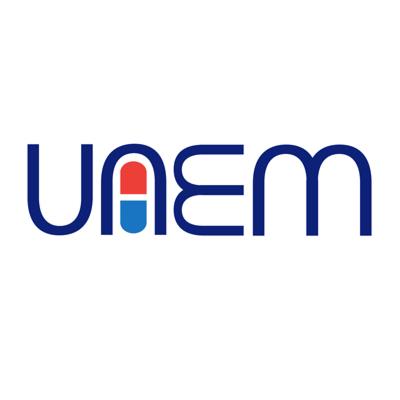 Universities Allied for Essential Medicines Southampton
Universities Allied for Essential Medicines is an international student movement that aims to combat the access to medicines crisis that claims millions of lives every year.
Through concerted organising and campaigning on our own campuses and across the world, we aim to create a more equal system for addressing the health needs of those who are denied access to essential medicines and healthcare.
---
About Universities Allied for Essential Medicines Southampton
In 2001, a group of Yale University students together with Médecins Sans Frontières, helped convince Yale and the pharmaceutical company Bristol-Myers Squibb to permit generic production of a critical Yale-discovered HIV/AIDS drug in sub-Saharan Africa, triggering dramatic 30-fold price reductions. This was the first such concession on an HIV/AIDS drug; price cuts on other medications soon followed. This enabled a major scale-up of HIV treatment throughout the continent. The campaign showed those students that, as major contributors to drug development, universities are well positioned to influence the way medical technologies are developed and distributed, and thus can do much to help alleviate the access-to-medicines crisis. What started as a small group of students at Yale University has now turned into a movement of more than 100 groups at universities in 20 countries around the globe.
OUR VISION
Universities and publicly funded research institutions will be part of the solution to the access to medicines crisis by promoting medical innovation in the public interest and ensuring that all people regardless of income have access to medicines and other health-related technologies.
OUR MISSION
As a non-profit organization rooted in a global movement of university students, UAEM aims to
(1) promote access to medicines and medical innovations where barriers exist primarily by changing norms and practices around academic patenting and licensing, supported by our own independent research,
(2) ensure that university medical research meets the needs of people worldwide and actively supports the creation of new needs-based approaches to R&D and
(3) empower students to respond to the biomedical access and innovation crisis by advocating for the most promising global biomedical R&D system that works for all.
OUR VALUES
As committed students from all over the world who passionately believe in social justice and health equity, we find it unacceptable that millions of people do not have access to medicines. We are particularly concerned about people who are disproportionately affected by the access to medicines crisis.
Universities have a social contract with society and, as educational and research institutions, they have a responsibility to promote and manage the deployment of innovations for the public benefit. In no field are the moral imperatives to do so as clear as they are in medicine.
Students are uniquely positioned to push for normative change anchored in their universities and research institutions. We will use the intellectual sophistication, rigor and integrity of our members to fight for increased innovation as well as access to medicines and health-related technologies for all.
Our work is guided at all times by principles of non-partisanship, democracy, transparency, solidarity and respect.
We meet regularly to discuss our plans for action and various campaigns that are being launched worldwide at different chapters. We also have highly subsidised (and fun!) yearly conferences all over the world, from Europe to America.
---
Membership Fee Information
These are the current membership fees offered by Universities Allied for Essential Medicines Southampton, although many clubs and societies offer a free period for new members to try out their activities.
| Name | Cost | Valid Period | Details | |
| --- | --- | --- | --- | --- |
| Year Membership | FREE | 01/09/2019 - 31/07/2020 | . | |
Photo Gallery
---
The Committee
All clubs and societies within the Students' Union are run entirely by students. The student committee for Universities Allied for Essential Medicines Southampton this year are:
Hannah Annweiler
General Committee
Emma Boxley
President
Lucy Packham
Publicity Officer
Nihal Mehra
Secretary
Kimberley Tong
Vice-President
---
Health & Safety
All clubs & societies are required to risk assess their activity to ensure it is carried out in a safe manner for members. Current risk assessments for Universities Allied for Essential Medicines Southampton are available to view below