What's On
Featured Events
SUSU Town Hall Meeting - Spiking
-
Cinema, Level 3 Building 42 Cinema, Level 3 Building 42
SUSU is extremely concerned about the recent increase in reports of spiking both in Southampton and nationally. To play our part in keeping students safe, we have reached out to the Police, the Office of the Police and Crime Commissioner, Southampton City Council, the University, and local clubs/bars.
Following the proactive conversations we have had over the past few weeks, we would like to invite students to a 'Town Hall' meeting with representatives from local venues on Monday 25th October 13:00-13:45 in the Cinema (enter through level 3, Building 42) to work out an action plan for reducing risks and supporting students.
Seats will be on a first come first serve basis - we hope you can join us.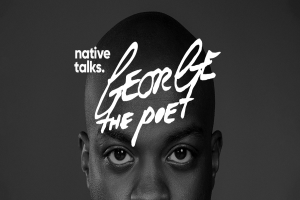 George the Poet Live: Black History Month (Online)
-
Online Online
We're super lucky to have George The Poet join us for a very special digital event as part of our Black History month programme. A poet, spoken word artist and podcast host, George spent the 2010's making poetry cool again, and bringing his work to the forefront of the modern spoken word scene. Focusing on culture, politics and a platform of active social change, George has worked to bring his unique and emotive stylings to a range of audiences across the globe.
This very special event will include a poetry reading with commentary from George, as well as an extensive interview and interactive Q&A session. We'll be inviting questions in advance so if you do book a ticket, look out for our email in advance,