Enactus Southampton is a student run social enterprise and an affiliated society of the University of Southampton Student's Union. Enactus is a global society of 72,000 students creating social enterprises to tackle the UN's 17 Sustainable Development Goals. Here at Enactus Southampton we are constantly seeking to create new innovative projects to help tackle social needs. We currently have 3 local and 1 international project including a large scale aquaponic system in India and providing creative arts based sessions to care home residents. This is in addition to our innovations team that generates new prospective project ideas, as well as our marketing and events teams that run our social media channels and fundraising. The principal objective of Enactus Southampton is to provide a channel whereby students can gain experience working in a business environment, while at the same time improving the quality of life and standard of living for communities and individuals in need. With a variety of ways to be involved, this is not a society just for business students, but for those that care about the environment, that want to test their engineering capabilities, that want to help implement change. Being a part of Enactus Southampton sets students apart from their peers, by gaining vital skills that makes them more employable in the future.
Photo Gallery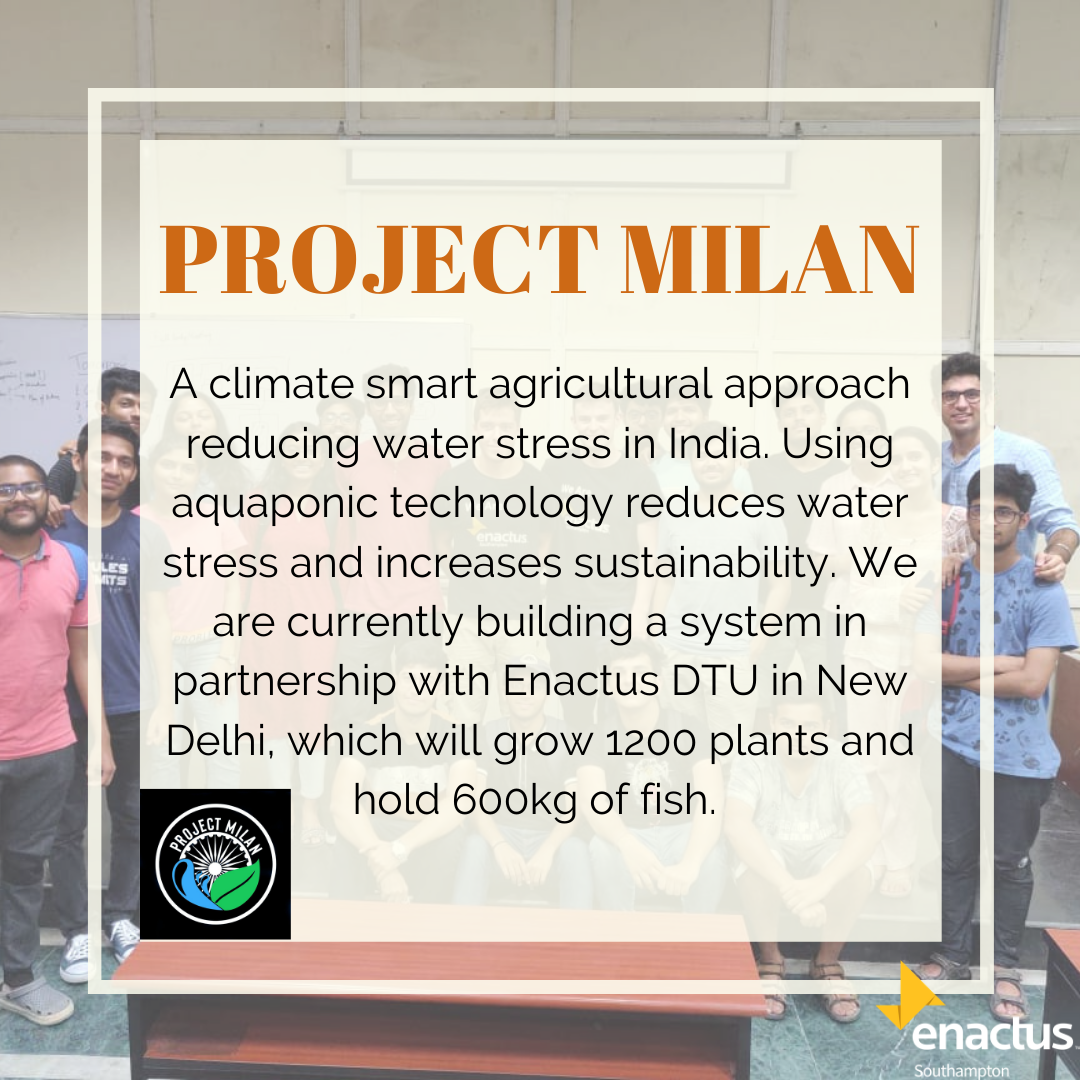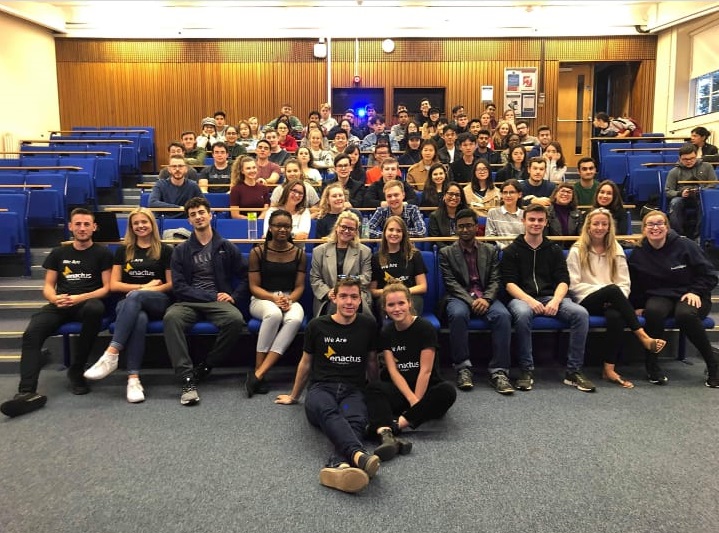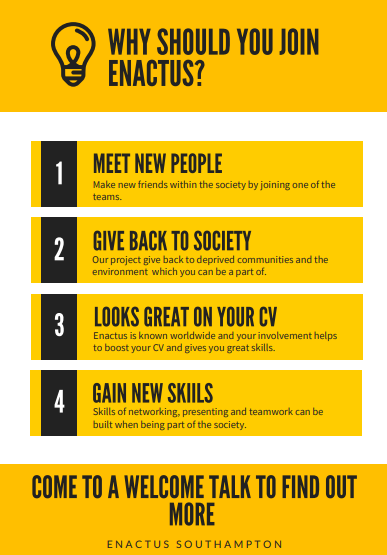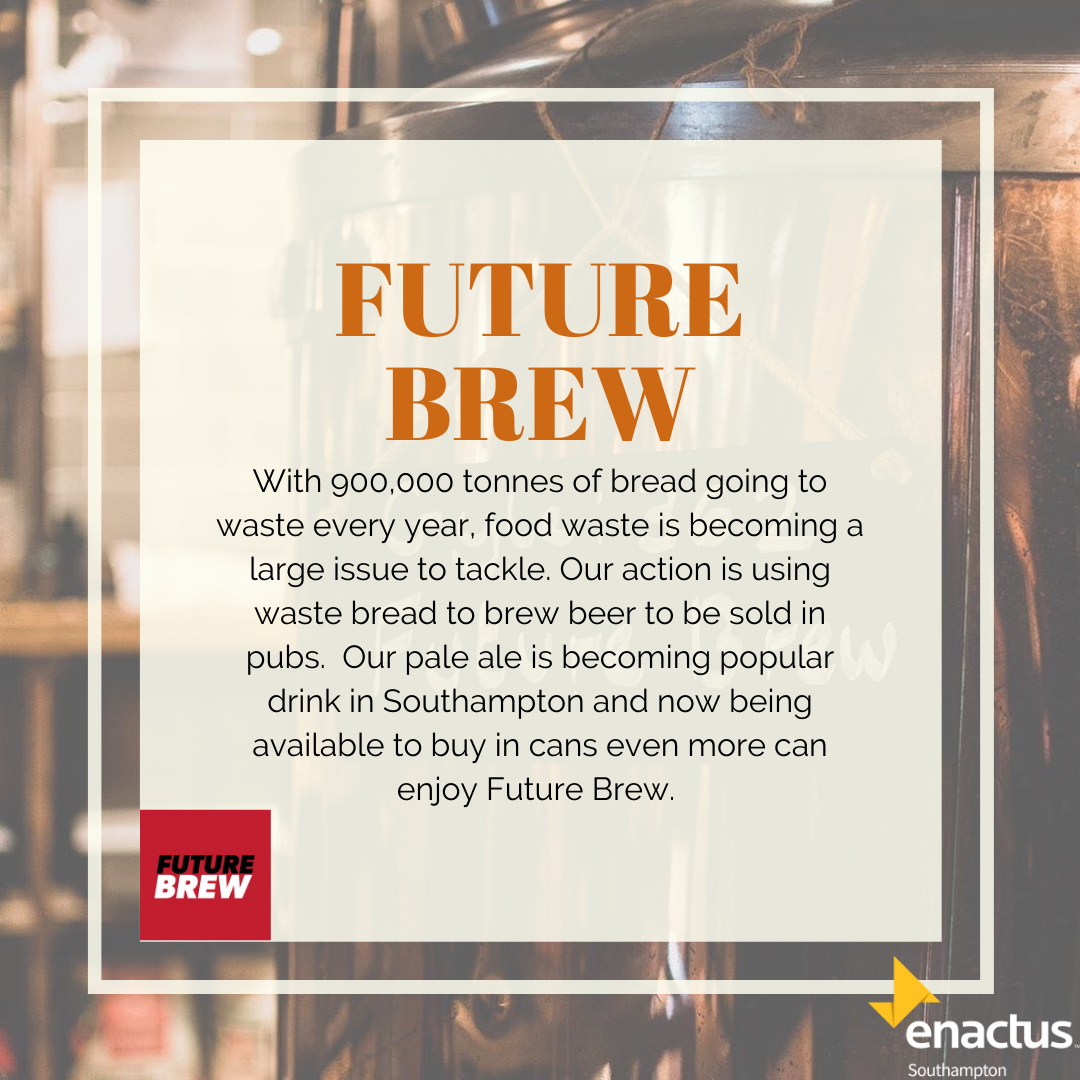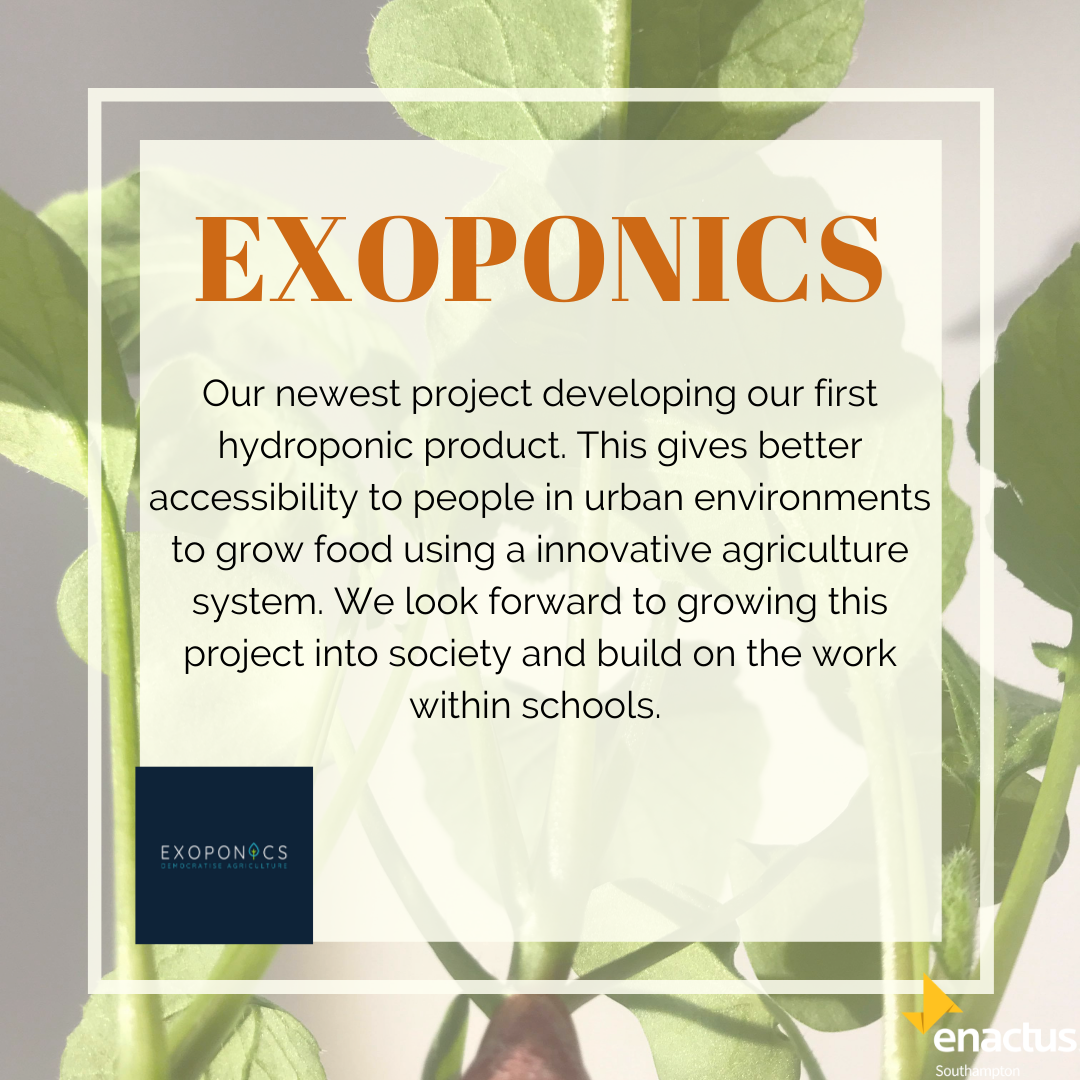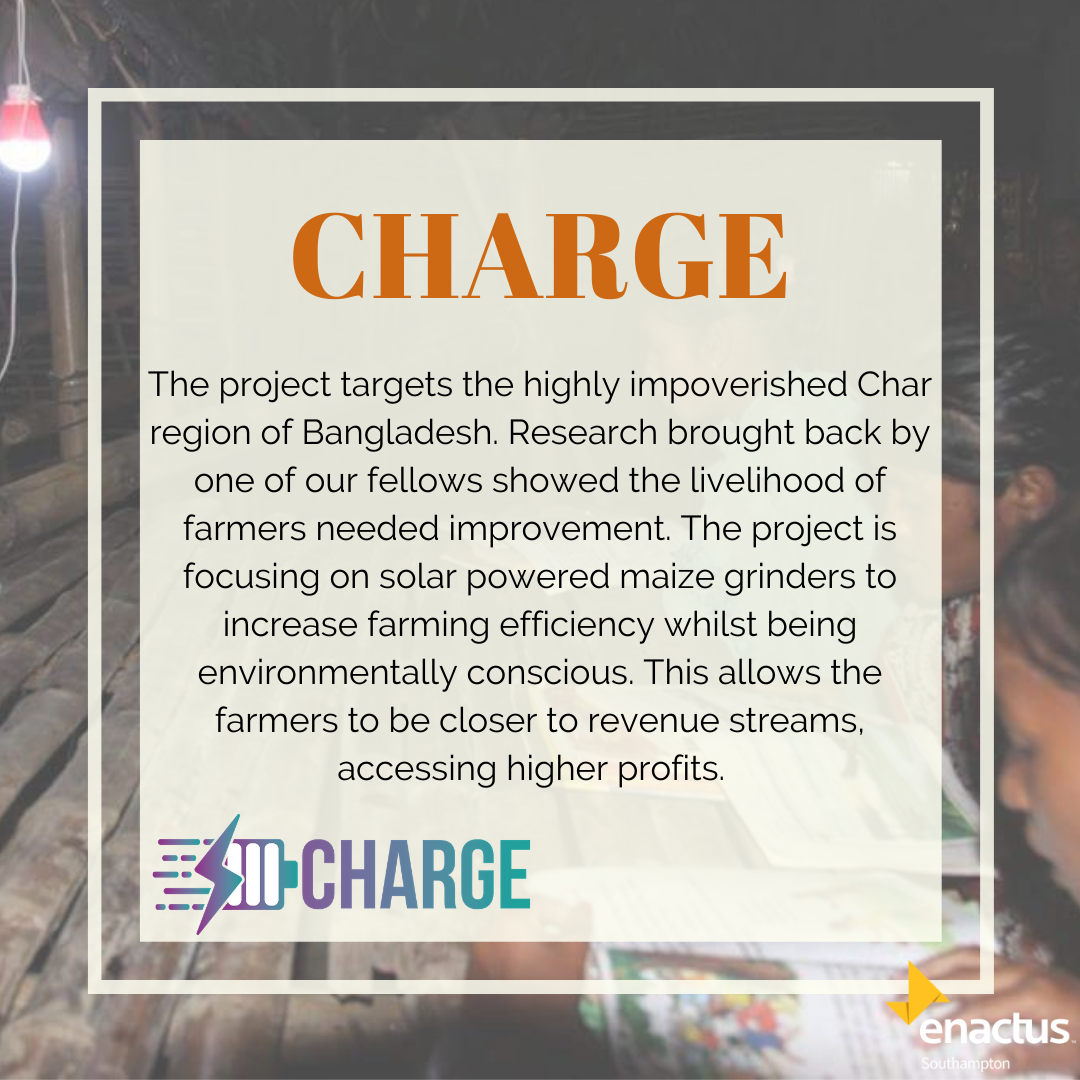 The Committee
All clubs and societies within the Students' Union are run entirely by students. The student committee for Enactus Southampton this year are:
Sofia Mistretta
Finance Executive
Elizabete Jeremejeva
Human Resources & Corporate Relations Executive
Isabelle Kimberley
Marketing & Events Executive
Joli Knowles
President
Eshaa Fathima
Project Leader
Harry Nickells
Project Leader
Kang Jie Lee
Project Leader
Jenna Lee
Vice President
Jessica Wiesmath
Vice President of Engagement
You May Also Like...
Here are a selection of similar clubs and societies that you may also be interested in
Membership Information
There is currently no information about membership fees available
Constitution
All SUSU clubs & societies must have a Constitution which governs how they run
Download Constitution
Health & Safety
All clubs & societies are required to risk assess their activity to ensure it is carried out in a safe manner for members. Current risk assessments for Enactus Southampton are available to view below