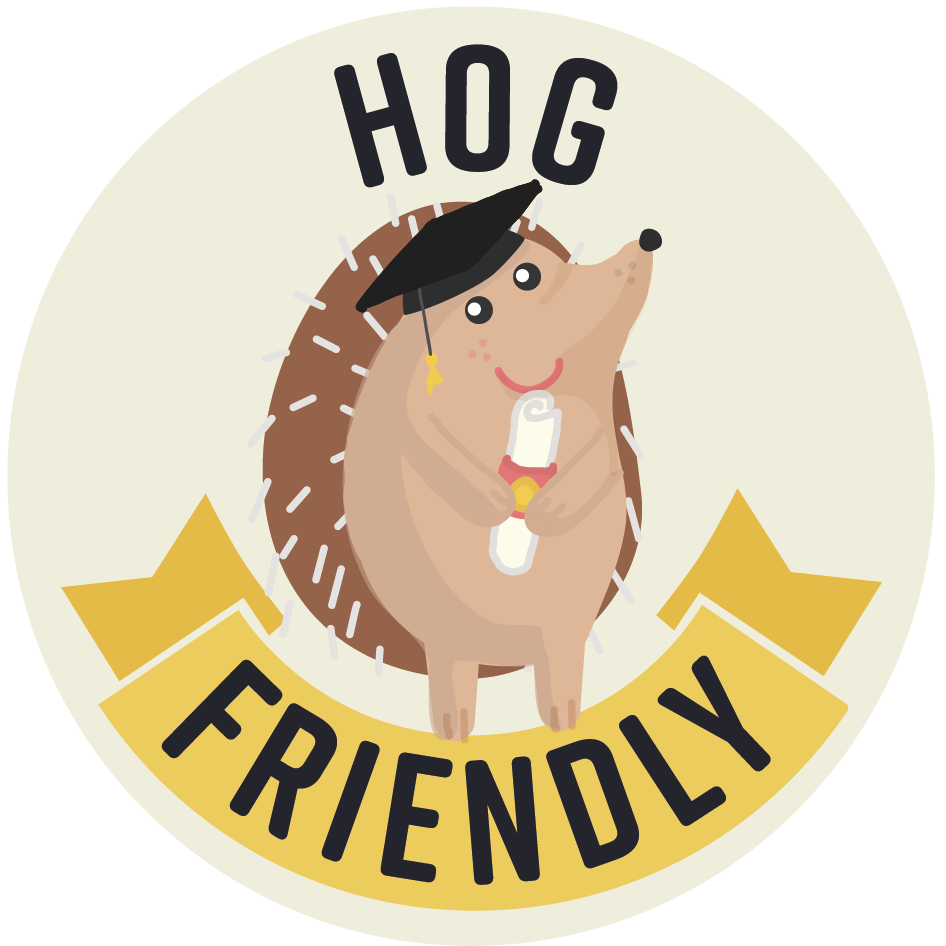 Our aim is to raise awareness for the reduction in hedgehog population around the UK, and teach students and staff how to ensure that Southampton University Campuses are hedgehog friendly, and what we can do to make our gardens and outdoor spaces as hedgehog friendly as possible. Hedgehog friendly campus aims to slow down their nationwide population decline, through working towards a bronze, silver, and eventually gold rating for the campus. This includes things like, litter picks, raising awareness, fundraising, and talking to maintenance staff about how to maintain the campus in a hedgehog-friendly way.
The Committee
All clubs and societies within the Students' Union are run entirely by students. The student committee for Hedgehog Friendly Campus this year are:
You May Also Like...
Here are a selection of similar clubs and societies that you may also be interested in
Membership Information
There is currently no information about membership fees available
Constitution
All SUSU clubs & societies must have a Constitution which governs how they run
Health & Safety
All clubs & societies are required to risk assess their activity to ensure it is carried out in a safe manner for members. Current risk assessments for Hedgehog Friendly Campus are available to view below
Sorry, there are no approved documents to list