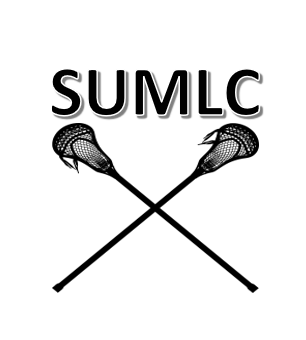 Lacrosse (Mixed)
One of the best things you can do when you come to uni is to take up a sport a great way to make friends and experience the fantastic feeling of being part of a team, so why not try something new and make that sport Mixed Lacrosse! You don't need any experience to join, in fact most people have never played before coming to Southampton so you'll be in the same boat as everyone else when you join up (of course experienced players are more than welcome).
We are a fun, sociable and relaxed club, if you can't commit much time but still want to come along every so often that's fine. Mixed Lacrosse is a fast paced sport played with both men and women on a team, where you use a stick, known as a crosse, to throw a hard rubber ball, about the size of a tennis ball, between players and attempt to get it in the opponent's goal.
We train every Tuesday evening 6:00pm - 8:00pm and Friday 4:00-6:00pm at Wide Lane. We have three teams, one for experienced players, one for intermediate players and one for beginners, that play matches most Sunday afternoons.
Wednesday night, like for most AU clubs, is socials night! Our socials provide a regular mix of fantastic events from beer pong tournaments to our class Wednesday night out to fancy dinners and balls and don't forget huge bar crawls with our good friends from Men's and Ladies Lacrosse! There's something for everyone at Mixed Lacrosse, whether you're the ultra competitive sporty type, far more socially minded, or anything in-between.
For more information and for details about our taster session we'll be at the Bunfight or you can join our Facebook group now and we'll answer any questions you have. Finally, don't be afraid to join if you've missed the Bunfight or taster session, new recruits are welcome throughout the year.
Just contact us using the form below or message our facebook page to let us know you're coming, then simply show up on Tuesday, easy.
---
About Lacrosse (Mixed)
2017-18 Taster Session: Saturday 29th September, 12:00-14:00, on the rubber crumb pitch at Wide Lane Sports Ground. If you can't make the taster session, everyone is welcome to attend our first training session on Thursday 4th October, 18:00-20:00 on the grass pitches behind the astroturf at Wide Lane.
---
Membership Fee Information
Due to the current COVID-19 situation, paid memberships are not available to purchase until further notice
---
The Committee
All clubs and societies within the Students' Union are run entirely by students. The student committee for Lacrosse (Mixed) this year are:
Christine Wiggill
1st Team Captain
Lauren Gray
1st Team Captain
Edward Barnes
2nd Team Captain
Jordan Noble
2nd Team Captain
James Howe
Fitness Sec
Steven Hourican
Freshers Captain
Georgia Bonfield
Freshers Captain
Jemma Sargeant
Kit Sec
Cara McCanny
President
Albie Wilson
Social Sec
Lucy Elliott
Social Sec
James Clancy
Tour Sec
Charles Longman
Treasurer
Isabel MacE
Vice President
Victoria Beeching
Welfare Sec
---
Health & Safety
All clubs & societies are required to risk assess their activity to ensure it is carried out in a safe manner for members. Current risk assessments for Lacrosse (Mixed) are available to view below