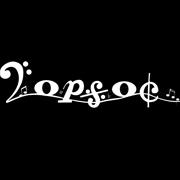 Light Opera Society
We are the Light Opera Society and have a long, established history, having performed light operas and operettas since 1972.
Each year, LOpSoc presents two shows: these are often operettas written by Gilbert and Sullivan, or other musical works.The former of these is performed for a second time at the International G&S Festival in Harrogate every August.These British theatre classics are always comedic, extravaganzas. Anybody who wants to get involved, be in on stage or off, in either of our shows is very welcome! Anybody who wants to get involved in one or both of our shows is very welcome.
Our chorus is non-auditioned and we rehearse at 7pm every Tuesday, usually in Building 34/4013 (the large room on the right at the top of the staircase). Our members join from all different courses of the university and come from all different backgrounds, which provides the society with a wide variety of personalities along with a great range of talents.
Auditions for principal parts in the first show are usually held at the beginning of the academic year; for the second show, these auditions are usually held in December. We are a very laid-back society: we thoroughly enjoy what we do and we have great fun in the process.
So why not come along and try something new? Anyone and everyone is welcome to sign up, join our society and get on-stage! For more information, please find us on Facebook (http://www.facebook.com/groups/2205079779/) or visit our website (www.lopsoc.co.uk).
If you would like to get to know us, please feel free to join our Facebook group and, to find out more about our history, why not drop in on our wiki page, which documents over 40 years of shows and members (http://www.lopsoc.org.uk/wiki/Main_Page)..
---
About Light Opera Society
Our Summer Show this year will be a Double Feature of 'Trial By Jury' and 'The Zoo'! The chorus is un-auditioned and our welcome meeting for the show is on the 5th March. Why not come along to Building 34, 4013 to join us. Further information can be found here: https://www.facebook.com/events/252381635698389/
Double Feature will be performed 13th-16th June, 2019.
See you there!
---
Membership Fee Information
There is currently no information about membership fees available
Photo Gallery
---
The Committee
All clubs and societies within the Students' Union are run entirely by students. The student committee for Light Opera Society this year are:
Joel Parkinson
Chair
Jared Wason
Ordinary Member
James Tarmey
Publicity Officer
Kira Jukes
Publicity Officer
Victoria Arnold
Secretary
Annabelle Sessions
Treasurer
Peter Alexander
Webmaster