Triathlon
Welcome to SUTRI, where endurance, determination, and camaraderie converge to create an unforgettable athletic journey. Our club is a vibrant and inclusive community that celebrates the thrill of swimming, cycling, and running, uniting students of all backgrounds and abilities under a shared passion for triathlon. Whether you are a seasoned triathlete seeking to sharpen your skills or a curious complete beginner eager to explore this crazy multi-disciplinary sport, our club offers a supportive environment that fosters personal growth, sportsmanship, and unforgettable memories. As Southampton Universities' only multisport club, we take part in triathlons, duathlons, aquathlons and more whilst training and socialising with our sister clubs, SURC and SUACC. Join us as we dive into the waters, pedal through the scenic landscapes, and stride towards the finish line, pushing the boundaries of what we can achieve both as athletes and as a united team. We hope to see you at one of our sessions!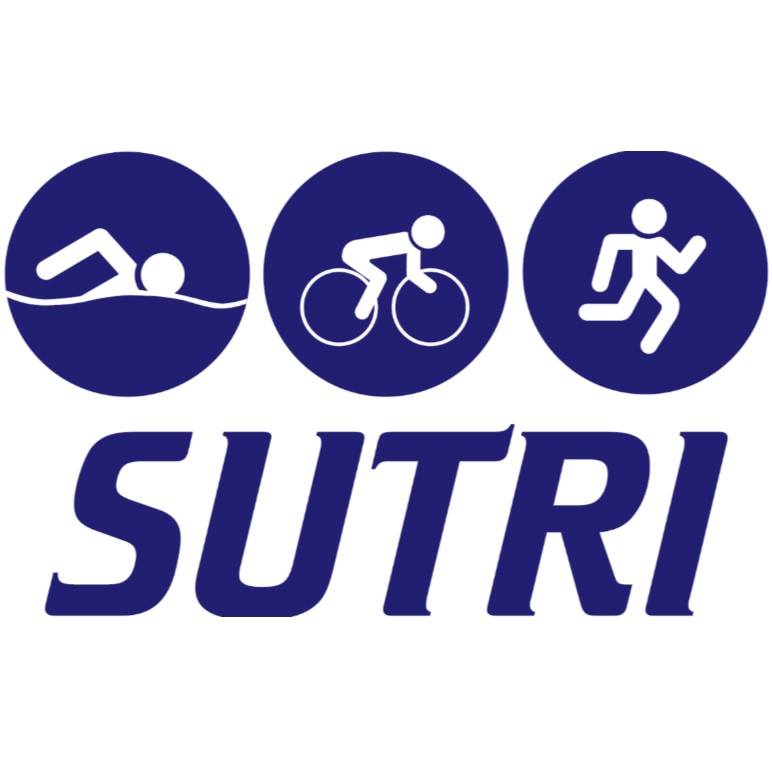 SUTRI is one of the most friendly and inviting clubs you can find here at Southampton University, we have members from all backgrounds, from triathletes who have competed at World Championships to those who are learning how to swim and cycle and those getting back on their feet running! Many of our members have never done a triathlon before joining, and many leave with a new found passion! Many of our races we attend as a group are highly discounted, making triathlon an inclusive sport for all.
---
Swimming: We have three swim sessions a week, two of which are professionally coached, all with planned sets.
We have professional coaches aiding our group's swimming ability in the pool (and when it's warm enough, in the lakes!) Depending on the session, these can focus on drills and technique, speed, endurance, open water skills and more! These sessions can be hard work but incredibly fun!
We have a teaching and technique session with a professional coach dedicated to focusing on those improving their basic swimming skills, whether that be learning to swim or honing in on specific techniques. These sessions usually have fewer swimmers, with 121 coaching for each swimmer, no matter their ability or speed. These sessions have been found to be extremely rewarding for all, especially those with less swimming experience. 
---
Cycling: We mostly cycle with our sister club, SURC, on Wednesday and Sunday, but this year we are starting a SUTRI-only ride, which offers a friendly ride, perfect for those slightly less confident on the bike to join those more confident in a sociable setting! 
We are also starting a skills and maintenance session, focusing on important cycling skills, triathlon-specific skills, such as transitions, and basic bike maintenance, allowing everyone to be confident on the bike in training and a race!
Many of us attend the SURC spinning sessions, which is a fantastic way to get the heart racing and listen to some snazzy music whilst strengthening the legs! This is included in our joint SUTRI-SURC membership.
---
Running: We have one SUTRI-only running session per week, these are called our Interval sessions. Our run captain leads these sessions, and each week focuses on a different aspect of running in a triathlon, whether that be speed, endurance, pacing, hills or more! We lead a Parkrun group, with the option of extending the sociable and popular Parkrun in Southampton Common, by running at a sociable pace for a pre-agreed distance, perfect for training for longer races.  
We offer a joint membership with SUACC (athletics), where SUTRI members, with a joint membership, can go to all of SUACC's training, including coached track sessions. SUACC's group run, which is open to all (even those without a joint-SUACC membership), is a great way to socially run with a group, many of our SUTRI members regularly run and lead these groups!
---
We offer both drinking and non-drinking socials, and as our club is smaller compared to others at the university, we are a close-knit team! Send us a message, or pop along to one of our many sessions and say hi!
The Committee
All clubs and societies within the Students' Union are run entirely by students. The student committee for Triathlon this year are:
Barnaby Huxtable
Bike Captain
Alexander Wilson
Fixtures Sec
Natalie Miller
Kit Secretary
Molly Slade
President
Emily Jones
Run Captain
James McLaren
Social Secretary
Mark Scarbro
Swim Captain
Susie Moores
Tour Secretary
Robert Aries
Treasurer
Rebecca Presswood
Vice-President
Membership Information
These are the current membership fees offered by Triathlon, although many clubs and societies offer a free period for new members to try out their activities.
Please note that some memberships of this group may also require you to purchase
Sport & Wellbeing membership
from the University of Southampton in order to use the relevant sport facilities
| Name | Cost | Valid Period | Details | |
| --- | --- | --- | --- | --- |
| SUTRI only membership | £50.00 | 30/09/2023 - 30/09/2024 | This membership allows you to compete for SUTRI at BUCS events, and attend SUTRI-led training sessions. | |
| SUTRI-SURC double membership | £60.00 | 30/09/2023 - 30/09/2024 | Joint membership: Access to compete for both SUTRI and SURC at BUCS and attend all SUTRI and SURC training sessions | |
| SUTRI-SUACC double membership | £60.00 | 30/09/2023 - 30/09/2024 | Joint membership: Access to compete for both SUTRI and SUACC at BUCS and attend all SUTRI and SUACC training sessions | |
| SUTRI-SUACC-SURC triple membership | £70.00 | 30/09/2023 - 30/09/2024 | Triple membership: Access to compete for both SUTRI, SUACC and SURC at BUCS and attend all SUTRI, SUACC and SURC training sessions | |
Constitution
All SUSU clubs & societies must have a Constitution which governs how they run
Download Constitution
Health & Safety
All clubs & societies are required to risk assess their activity to ensure it is carried out in a safe manner for members. Current risk assessments for Triathlon are available to view below
Upcoming Events
Check out our upcoming events below:
Sorry, there are no upcoming events for Triathlon.
You May Also
Be Interested In...