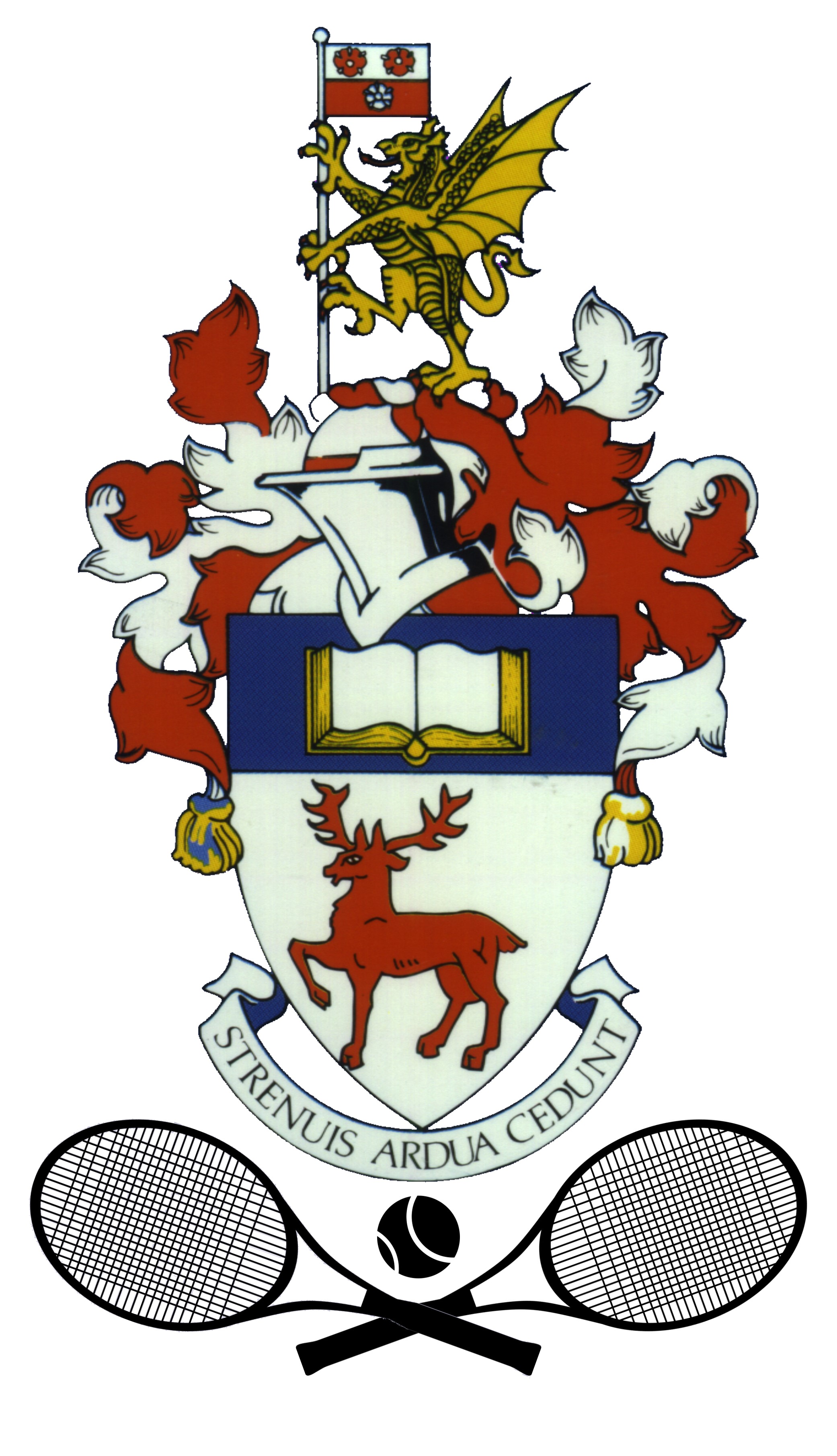 Southampton University Tennis Club welcomes everyone who is interested in playing tennis and looking for a great social atmosphere! We are one of the largest sports teams on campus and always have room to keep on growing
Here at SUTC we believe that all levels of tennis players deserve to get involved in the joys of tennis. Welcoming people who have never played before to people wishing to compete against other universities! SUTC is not just about tennis but also about having fun and forming life long friends and memories though tennis and our 'SMASHING' social scene, with additional events of Christmas Balls, overseas tours (most recently with a week in Barcelona), our newly introduced boat ball and Varsity matches against Portsmouth.
To welcome all those who want to get involved at any level we offer a four-tiered system ranging across levels of ability, from BUCS to social.
For BUCS, We have 2 gentlemen's teams and 2 ladies' teams which take part in BUCS (British University and Colleges Sport) tennis leagues. They have 2 training sessions per week, one with a professional coach, and one run by our very capable captain.
For our performance squad, we have 2 sessions per week, one ran by a coach and one run by the captain. Additionally, local league matches will be played at weekends
Our development squad consists of 4 separate squads. Each has weekly coaching and have the opportunity to play internal matches at the club. This squad s for those who haven't played before and want coaching as well as those who are still developing their tennis ability.
Finally we have our casual squad. This runs on a Sunday, and is open to all. Whether you want to take up tennis for the first time with other beginners or you play tennis regularly, there is a place here for you.
Photo Gallery
The Committee
All clubs and societies within the Students' Union are run entirely by students. The student committee for Tennis this year are:
Rajvir Sunner
Female Development Captain
Merily Penjam
Female Development Captain
Anne-Claire Holden
Female Performance Captain
Sophie Binks
Female Social Secretary
Jingxiao Xu
Gentlemen's Captain
Ellie Hancock
Kit Secretary
Stella Scheible
Ladies' Captain
Yonas Campbell
Male Performance Captain
Jack Barnard
Male Social Secretary
Sophie Gilbert
President
Daniel Cowdrey
Tour & Social Media Secretary
Rohit Guptha
Treasurer
Catherine Broster
Vice President
Nadia Tognelli
Welfare & LTA Secretary
You May Also Like...
Here are a selection of similar clubs and societies that you may also be interested in
Membership Information
These are the current membership fees offered by Tennis, although many clubs and societies offer a free period for new members to try out their activities.
Please note that some memberships of this group may also require you to purchase
Sport & Wellbeing membership
from the University of Southampton in order to use the relevant sport facilities
| Name | Cost | Valid Period | Details | |
| --- | --- | --- | --- | --- |
| BUCS Membership | £130.00 | 27/09/2020 - 19/07/2021 | This membership gives you the unique opportunity of two training sessions per week and covers match fees. You will represent the university and play against other highly competitive teams/unis. One session will be lead by a professional coach and the other run by our Captain. If you want to push your abilities and do that along side your teammates, this is the team for you. In Semester 2 we will aim to go to David LLoyd for 1 session per week! If this is the case an additional £30 will be required. This is all subject to Covid. | |
| Performance Membership | £110.00 | 27/09/2020 - 19/07/2021 | This membership allows for two sessions per week, one will be lead by a professional coach and one lead by the Captain. This membership ensures that you will be training at a very high standard and competing in local leagues around Southampton. This membership is for those who want to improve and play some fun quality tennis. The membership will cover your match fees as well as travel costs. In Semester 2 we will aim to go to David LLoyd for 1 session per week! If this is the case an additional £30 will be required. This is all subject to Covid. | |
| Social Membership | £20.00 | 27/09/2020 - 19/07/2021 | This membership is for people wishing to only partake in socials, events and support other players at matches/varsity. Perks of this membership include 'all-alcohol-provided' socials, discounted tickets to events and a personalised social shirt. Ideal if your friend/housemate plays tennis and you also want to get involved with the campus-famous social scene that tennis offers. | |
| Casual Membership | £40.00 | 27/09/2020 - 19/07/2021 | This membership is open to everyone, people who have played a little bit of tennis or for those who are complete novices and want to try something new. This all year round inclusive membership provides weekly sessions on a Sunday. This will also include Cardio tennis and Touch tennis! A perfect way to get on court with your friends, have a great time and stay fit! The membership also includes your Social top and equipment. | |
| Development Membership | £85.00 | 27/10/2020 - 19/07/2021 | This fantastic membership offers a weekly professional coaching session all year round at the University tennis courts at Wide Lane and an additional social session on a Wednesday and Sunday. This is a great membership for those who have never played and want to learn a new sport or want to improve their tennis and meet new friends whilst staying active. All equipment is free and automatically part of the membership. | |
Constitution
All SUSU clubs & societies must have a Constitution which governs how they run
Download Constitution
Health & Safety
All clubs & societies are required to risk assess their activity to ensure it is carried out in a safe manner for members. Current risk assessments for Tennis are available to view below