The Plant Pot
The home of great vegetarian and vegan food!
Create a delicious rice pot, flatbread, wrap, pasta pot and more from our selection of ingredients and relax in the Veg Out Space next door.
Find us on Level 3 in Building 42, Highfield Campus.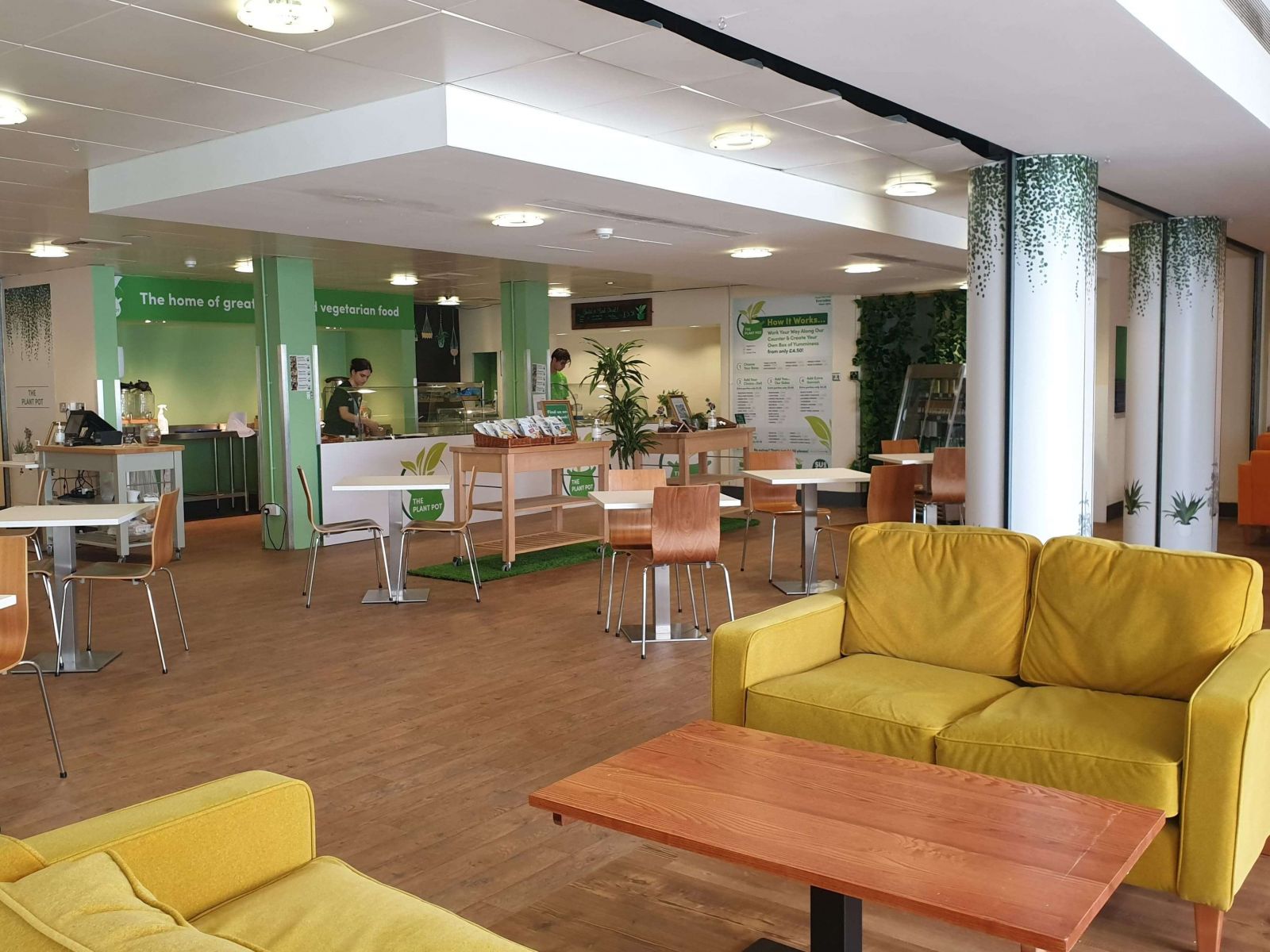 Our Menus
Opening Times
Sorry there is no information about opening times currently available
The Plant Pot is currently closed until further notice. The Veg Out seating area is still available all summer for students to use.