Jobshop
Looking for a part-time, temporary or seasonal job to earn some extra income, build your skills and gain experience alongside your studies? Take a look below at local opportunities currently available on and off campus in Southampton.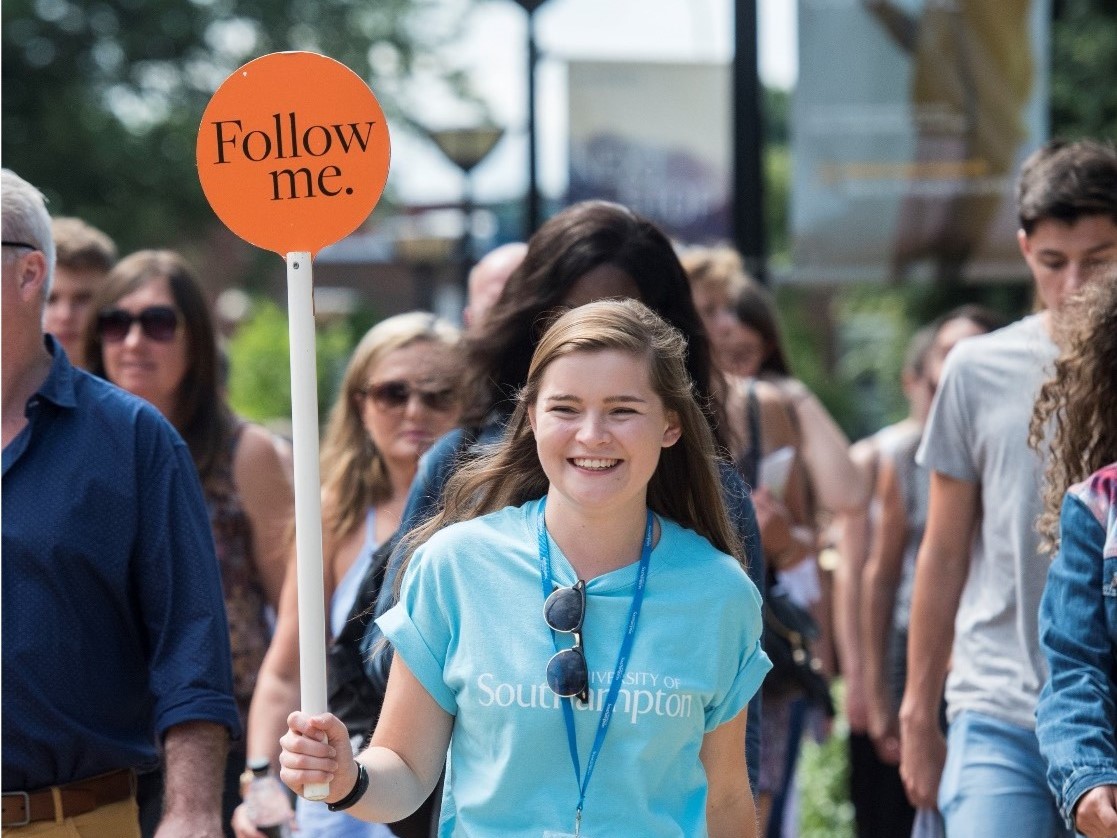 University of Southampton: Open Days Student Ambassador
Become a Student Ambassador and work at this year's Open Days! If you'd like some extra work this summer to earn some money and boost your employability skills, applications to work at Open Days are currently open! You can work one day or all the days listed on the University's website between June and October.
Pay: Aged under 23: £9.18 per hour + holiday pay = £10.29 per hour. Aged 23 and over: £9.50 per hour + holiday pay = £10.65 per hour.
Applications close: Monday 27 June.
Want to advertise your job here? Get in touch at sususales@soton.ac.uk.
SUSU advertises jobs on behalf of external companies to provide opportunities for students to earn money around their studies. SUSU do not take any responsibility for the conduct or processes of these companies or their colleagues.