SignSoc Disability Month Taster Session
30 Nov, -
1009, Building 58 (Murray) 1009, Building 58 (Murray)
Sign Language Society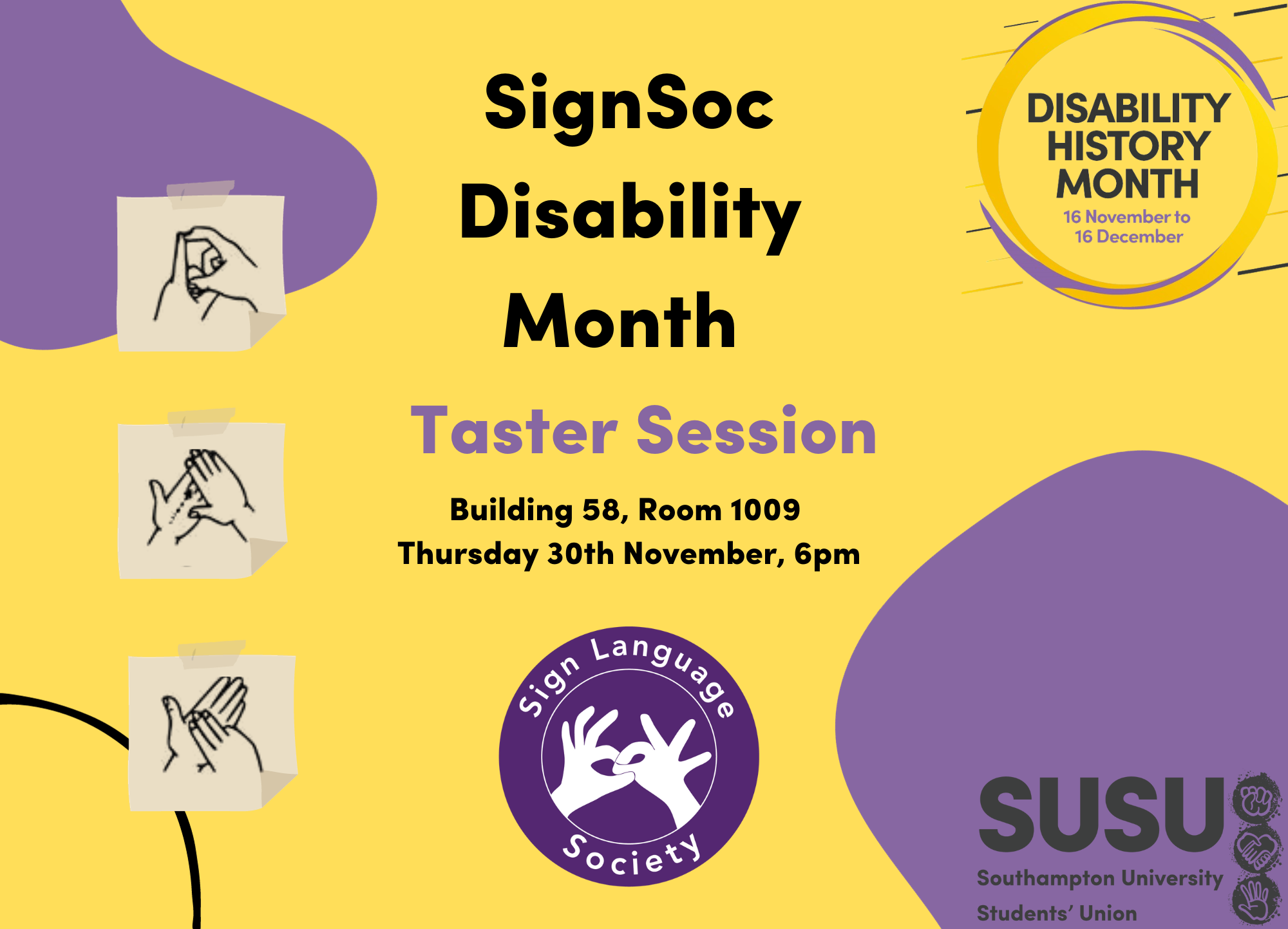 Come and celebrate Disability History Month with Signsoc! We will go over some of the basics of British Sign Language and introduce how to communicate with Deaf and Hard of Hearing Communities. We as a society are made up of people who are passionate about including Deaf/HoH people in the conversation about inclusion and diversity - come check out what we do!
The Organisers
Sign Language Society
We promote the use of British Sign Language (BSL), offering non-professional classes for students and associates of the University of Southampton. We run these for those who want to learn the language throughout Semesters 1 and 2. We also aim to be a point of contact and social events for people who know any amount of BSL.