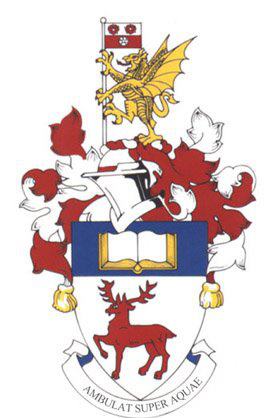 Athletics & Cross Country
Southampton University Athletics and Cross-Country Club provides training and competition opportunities for all levels. Competitions include Varsity vs Portsmouth, SESSA, BUCS XC, BUCS indoors and BUCS outdoors (British University and College Sport).
We also have a team in the Hampshire cross country league, and regularly have team trips to open events through out the year (we have England Athletics affiliation, and so all performances can be recorded on the Power of 10, if you are not already a member of a club at home).
---
About Athletics & Cross Country
We pride ourselves on being an all-inclusive, socially active club. Often the perception is that Athletics is an elitist sport, but this is far from the case. Our committee is dedicated to helping each and every member achieve their own specific goals. We run pressure-free training sessions on Wednesdays and Thursdays, as well as chatty group runs on Mondays which are a fantastic way to get to know other members! Furthermore, if you're recovering from an injury we can help guide you through rehabilitation, such is the frequency of injury our sport inevitably someone will have the experience to help!
We are also very fortunate to offer high-level coaching to our members from Southampton Athletics Club who have years of experience, and various training groups including sprints, field, middle-distance and long-distance. They run sessions throughout the week, so if you wish to supplement your training then we can put you in touch with the relevant coaches! Also, if you wish to use the track any other time then you are free to do so anytime with a Sports and Well-being membership (e.g. a gym pass gives you full access)!
There is also the opportunity to represent Southampton Athletics Club in the Southern Athletics League and the British Athletics League, by becoming a member of their club.
We also go on tour in the first week of the Easter holiday, in the past two years we have gone to Cyprus and Croatia - this is a definite highlight of the year! Furthermore, each semester we do a weekend away, where we travel to another city such as Bath, as a team, for a mix of training and socialising.
Send a committee member a message, or join the Facebook page to find out more!
---
Membership Fee Information
Due to the current COVID-19 situation, paid memberships are not available to purchase until further notice
Photo Gallery
---
The Committee
All clubs and societies within the Students' Union are run entirely by students. The student committee for Athletics & Cross Country this year are:
Emily Wymer
Endurance Captain
Cordelia Halfhead
Endurance Captain
Joseph Frean
Kit Sec
Fraser Munn
Kit Sec
Mario Pulze
President
William Lynes
Social Sec
Michael Stocker
Sprint Captain
Byron Theobald
Tour Sec
Natalie Griffin
Treasurer
Maisie Taylor
Vice President
---
Health & Safety
All clubs & societies are required to risk assess their activity to ensure it is carried out in a safe manner for members. Current risk assessments for Athletics & Cross Country are available to view below