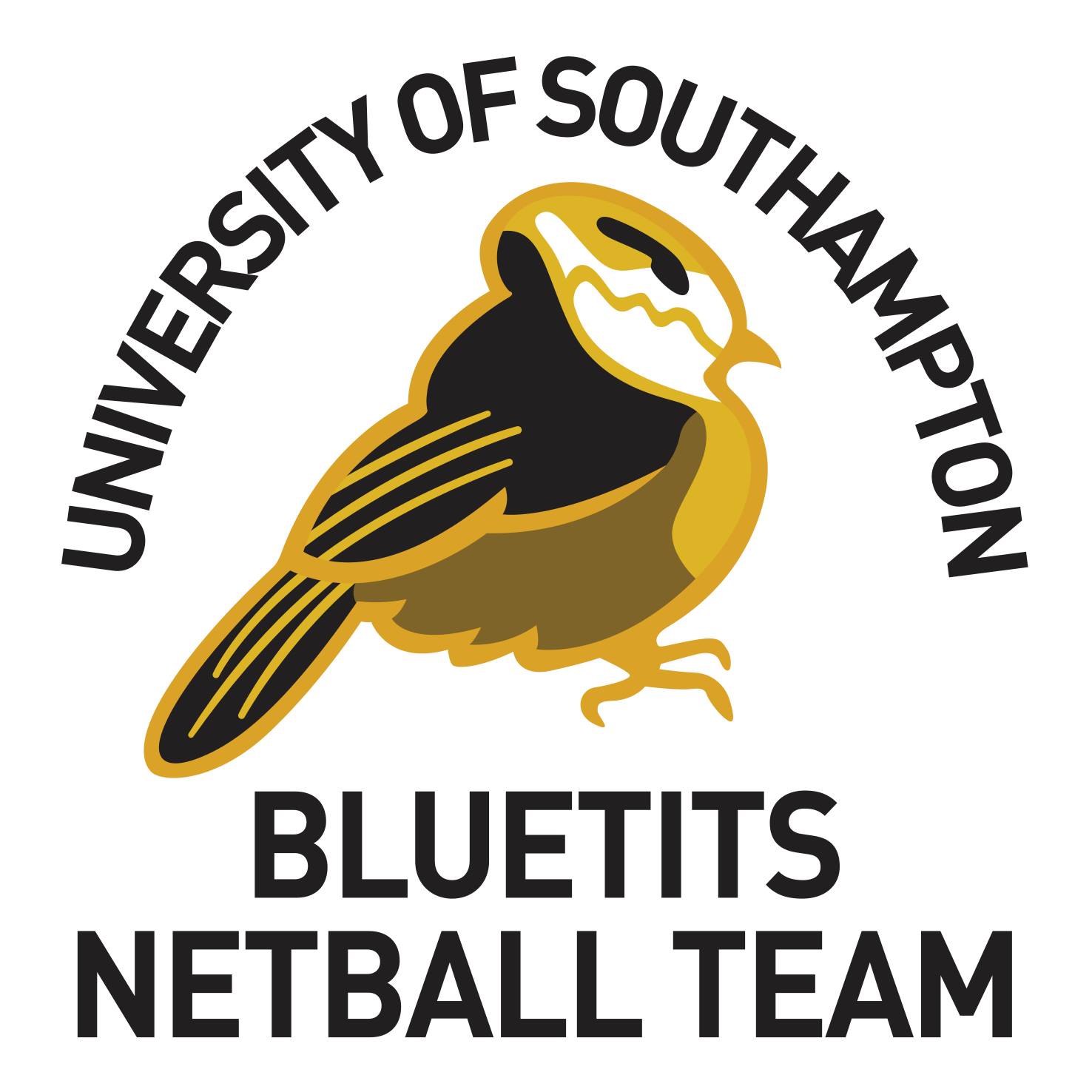 Well hello; you've managed to stumble across Southampton's best netball team - The Bluetits! We are Southampton Medics' netball team, so our training, matches, and socials are designed to fit around a busy medicine schedule. That being said, we love and welcome girls from all degrees!
I probably shouldn't brag tooooo much, but this is a sales pitch after all, so here's our recent achievements!
-Winner of University of Southampton Intramural League 2018/2019/2020/2021
-Winner of the Medsoc Sports Society of the Year 2018/2019/2021
-Finalists in the National Association of Medical Schools (NAMS) Tournament 2019/2020
-Winner of Medsoc Social Society of the Year 2017/2018
So what do we offer, you ask? Well...
-Weekly training nights (Wide Lane Sports Ground, 18:30-20:00) catered to a whole range of abilities. Whether you're a seasoned pro, or just getting back into the sport, we're here for you!
-Fortnightly(ish) Saturday night socials. We hold a prestigious reputation for our elite fancy dress taking on the roles of grannies, chefs, Harry Potter, Under the sea, and even Giant African Snails...
-Weekly Sunday morning matches (FANTASTIC hangover cure)
-Competitive NAMS matches once a month
-Fun fitness sessions and challenges (if that's your thing!)
-Varsities (vs Brighton, Birmingham, and Portsmouth)
-Bluetits Mystery Tours! Once a year we go on holiday for a long weekend, where you find out the location at the airport! In recent years we have been to Barcelona, Budapest, Lisbon, and Valencia (RIP Prague 2020 - the tour which never was)
-Pudding Socials - Frankly the highlight of the social calendar. When medicine gets a bit much, we like to meet up on a Sunday afternoon with lots of cake and tea, and just have a good natter
-Revision Sessions - the best part of being in a society full of amazing women on your course, is that we all help each other through! Revision sessions are run by older girls in the run up to exam season. We even got the runner up award for best academic event last year!
-Roast Socials, Visits to the New Forest Water Park, and so so much more. I hope this lengthy list has got the message across that we are SO MUCH MORE than a netball club!
We are a friendly, and approachable group of gals so join the page, or get in touch with anyone below on committee if you're interested! Can't wait to meet you all!
IFLTB,
Jo xoxo
Club Captain 2021/22
Important Info:
Training: Thursday 6:30-8pm at Wide Lane Netball Courts
Subs: £35 per year
Committee:
Club Captain - Jo Dunn
A Team Captains - Belle Howlett & Amelia Tallents
B Team Captains - Meg Dalrymple-Hay & Harmeena Sekhon
NAMS Captain - Fariba Seyed-Rezai
Welfare Reps- Lucy Edwards & Jess Belton
Social Secs - Sophie Booth & Harleen Kooner
Freshers Reps - Limni Conway & Emma Machel
Tour Secs - Evie Andrews & Ella Stephens
Treasurer - Hannah Joels
Kit Sec - Ellie Durrant
Secretary - Alice Weare
Fitness & Fundraising Sec - Lara Ratcliffe
Photo Gallery
The Committee
All clubs and societies within the Students' Union are run entirely by students. The student committee for Bluetits (Netball) this year are:
Amelia Tallents
A Team Captain
Isabel Howlett
A Team Captain
Megan Dalrymple-Hay
B Team Captain
Harmeena Sekhon
B Team Captain
Lara Ratcliffe
Fitness & Fundraising Sec
Limni Conway
Freshers Reps
Emma Machell
Freshers Reps
Eleanor Durrant
Kit Secretary
Fariba Seyed-Rezai
NAMS Captain
Joanna Dunn
President
Alice Weare
Secretary
Sophie Booth
Social Secretary
Harleen Kooner
Social Secretary
Ella Stephens
Tour Secretary
Evelyn Andrew
Tour Secretary
Hannah Joels
Treasurer
Jessica Belton
Welfare Reps
Lucy Edwards
Welfare Reps
You May Also Like...
Here are a selection of similar clubs and societies that you may also be interested in
Membership Information
These are the current membership fees offered by Bluetits (Netball), although many clubs and societies offer a free period for new members to try out their activities.
| Name | Cost | Valid Period | Details | |
| --- | --- | --- | --- | --- |
| Year Membership | £35.00 | 01/09/2021 - 30/06/2022 | This will give you access to our weekly training nights, Sunday morning Intramural matches, and our weekly socials. Membership fees allow us to go to NAMS matches, varsities, and tour, as well as subsidising kit, socials, and welfare! | |
| Final Year Membership (Saggies only!) | £15.00 | 01/09/2021 - 30/06/2022 | Cheaper membership fees for the year as you guys are all running off halfway through the year! | |
Constitution
All SUSU clubs & societies must have a Constitution which governs how they run
Health & Safety
All clubs & societies are required to risk assess their activity to ensure it is carried out in a safe manner for members. Current risk assessments for Bluetits (Netball) are available to view below