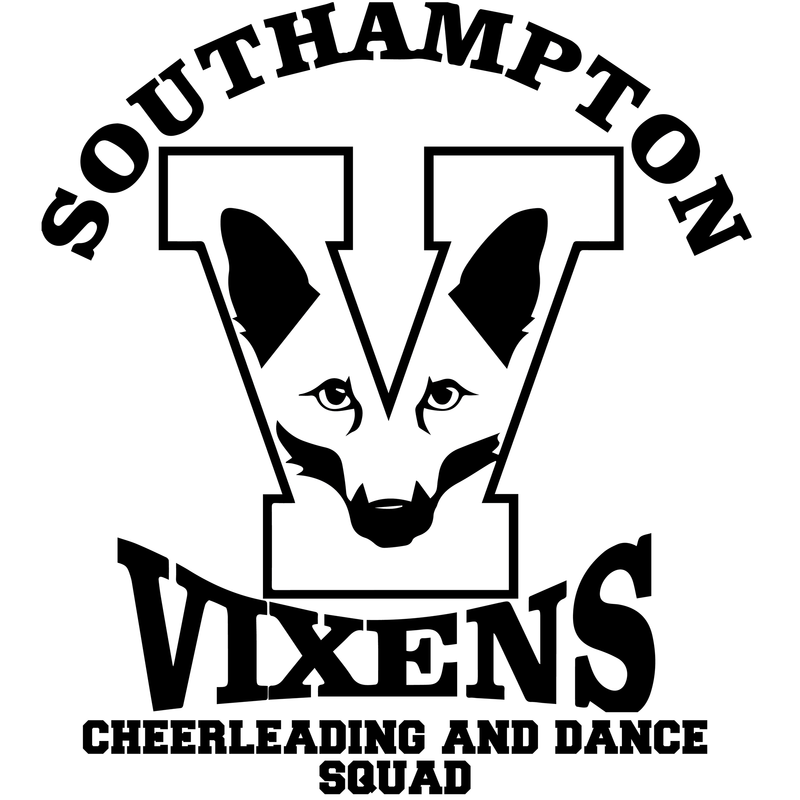 Cheerleading - Vixens
Welcome to the Southampton Vixens Cheerleading and Dance page, we have lots of exciting opportunities for everyone! Vixens is a great opportunity to meet like-minded people whether you have Cheer and Dance experience or not.
Please visit our Facebook, Instagram and Twitter to have a greater understanding of what it is we do and contact us with any questions you may have! :) .
---
About Cheerleading - Vixens
Our club is made up of Seven Squads: Competition Cheer Squad (Level 3), Competition Dance Squad, Stunt Groups (Level 2, 3 and 4), Varsity Dance Squad & Varsity Cheer Squad.
Our Stunt Groups, Competition Squad and Dance Squad compete regionally and nationally and it pleases us to say we have had one of the most successful years in Vixen History with both the Dance and Competition Squad becoming National and Grand Champions! Our coaches cannot wait to replicate this amazing success next season and hope to see some fresh faces joining their teams.
Our Varsity Squads have continued to grow from strength to strength, integrating further into the AU with performances at Varsity, Volleyball and Basketball games including the All Star Event all whilst maintaining support for the American Football Team. This year Varsity put out one of the hardest routines we have seen from them at ShowDay! We cannot wait to see the same successes replicated in the 19-20 season.
Instagram - Southampton_Vixens
Kit Instagram - SouthamptonVixensKit
Twitter - VixenCheerDance
Email - Southamptonvixens@gmail.com
https://www.facebook.com/Southampton-Vixens-Cheerleading-and-Dance-Squad-338267566258242/
---
Membership Fee Information
Due to the current COVID-19 situation, paid memberships are not available to purchase until further notice
Photo Gallery
---
The Committee
All clubs and societies within the Students' Union are run entirely by students. The student committee for Cheerleading - Vixens this year are:
Lauren Tyler
Competition Coach
Shannon Jordan
Competition Coach
Madeleine Vincent
Dance Coach
Lisa Chen-Wilson
Dance Coach
Leah De Gruchy
Kit Secretary
Evie Webb
PR & Sponsorship
Sophie Douglas
PR & Sponsorship
Sophie Harvey
President
Helen Whitehouse
Social Secretary
Olivia Hanson-Smith
Social Secretary
Georgia Sullivan
Treasurer
Harriet Harding
Varsity Captain
Imogen Davey
Varsity Captain
Matilda Tatum-Horsfield
Varsity Dance Captain
Gemma Kelly
Vice President
Alice Ash
Welfare Officer
---
Health & Safety
All clubs & societies are required to risk assess their activity to ensure it is carried out in a safe manner for members. Current risk assessments for Cheerleading - Vixens are available to view below