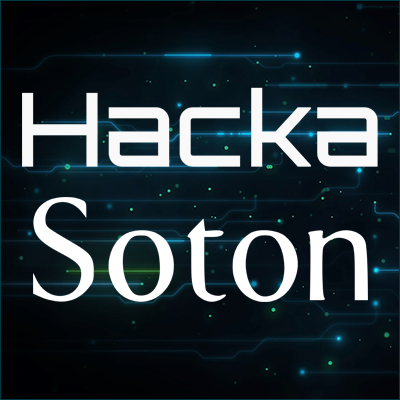 HackaSoton is a student-led community of skillful and passionate developers and tech-lovers who look for constant improvement by putting their knowledge in practice through entrepreneurial, technical and engineering competitions, conferences and events.
Our community has a very strong entrepreneurial drive and values. We not only encourage engineers towards being business oriented, innovative and disruptive, but we also promote the incredible engineering culture among non-technical individuals.
Our vision consists on bridging the wide gap between technical and non-technical individuals, as for years, both literally speak completely different languages, and therefore cannot achieve an effective communication. To achieve this we are trying to both educate non-technical individuals on technologies that we usually use to conduct business as well as push technical people into situations that promote creativity. The culmination of this can be seen in our yearly hackathon Hack The South that tries to bring together technology and business in a display of ingenuity and dedication over a weekend of serious hacking.
The premise of this event is quite simple:
We bring the caffeine, food, and mentors from some of the world's best IT companies to help you.
You bring your skills to the event and get working!
After 24 hours of intense work you get the chance to present your project.
We give away some epic prizes to the top 3 teams chosen by our judging panel.
If you would like more information on our hackathon please check out our website.
The Committee
All clubs and societies within the Students' Union are run entirely by students. The student committee for HackaSoton this year are:
Robert Maye
President
Avishka Ambagaha Hewage Don
Treasurer
You May Also Like...
Here are a selection of similar clubs and societies that you may also be interested in
Membership Information
There is currently no information about membership fees available
Constitution
All SUSU clubs & societies must have a Constitution which governs how they run
Download Constitution
Health & Safety
All clubs & societies are required to risk assess their activity to ensure it is carried out in a safe manner for members. Current risk assessments for HackaSoton are available to view below