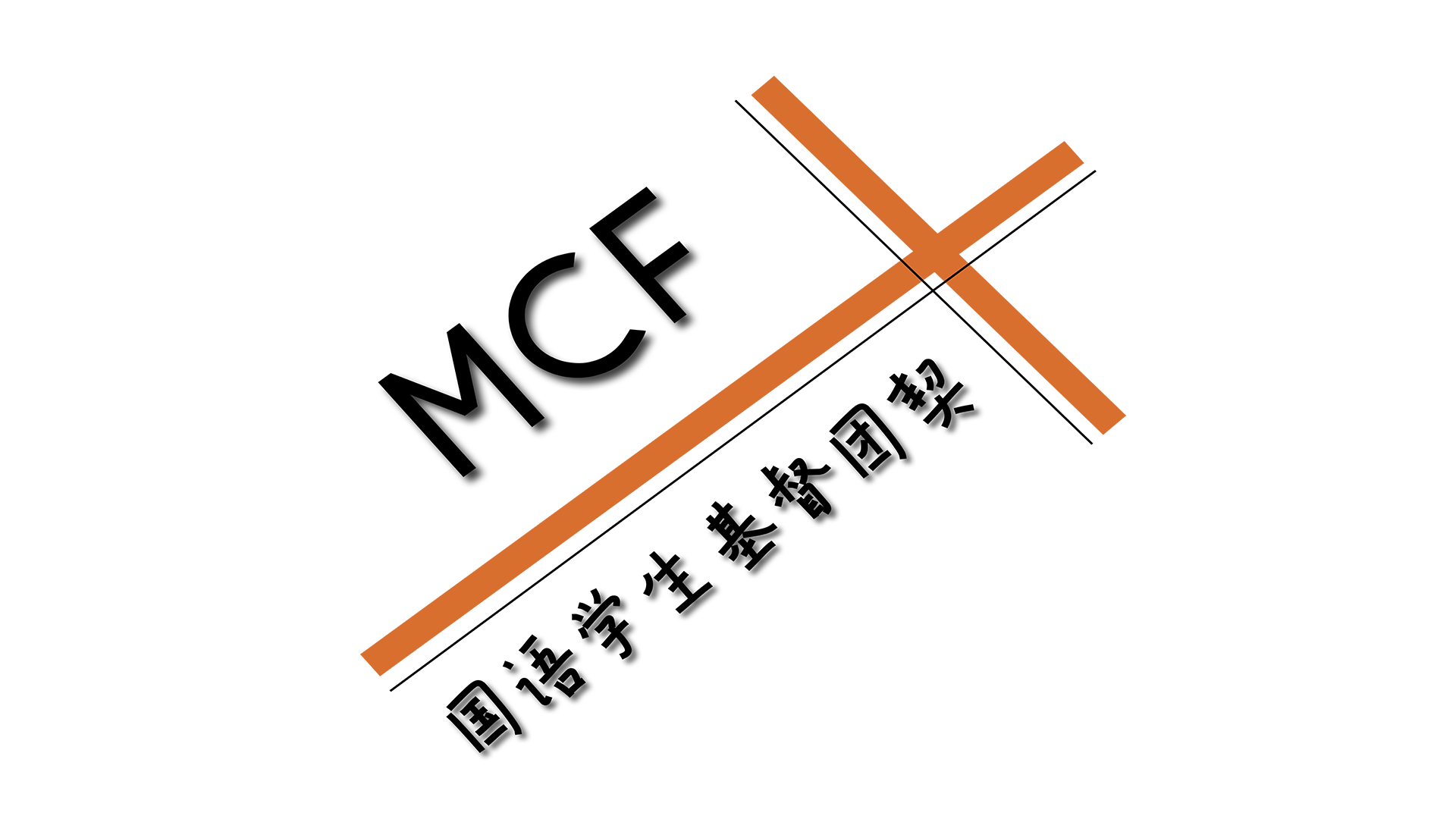 We are a group of students mainly, but not exclusively, with Chinese background meeting regularly on every Friday evening to share God's love! Welcome students from Mainland China, Malaysia, Taiwan, Singapore, Hong Kong or UK – whichever languages you prefer to converse either in Mandarin, English or Cantonese. The objectives are to nurture the Christian faith of the members; to support them by having fellowship with one another as well as equipping and encouraging them to be rooted in God's word.
Big Welcome to Join Our Society
Scroll down and find out more about us!
Mandarin Christian Fellowship (MCF) exists to provide a second home to the international students especially the Chinese speaking students since 2012. We understand that coming to a new place to study is not easy and often students could be facing a lot of challenges and difficulties. Therefore, we are here to provide a friendly environment for students to give rapport and encouragement to one another through sharing the love of God. No matter where you come from - Mainland China, Malaysia, Taiwan, Singapore, Hong Kong or UK, we warmly welcome you to join our society.
We have regular meetings on every Friday. We welcome you whether you are a Christian or non-Christian, as it is a time to have fellowship as well as to study more about Christian faith and exploring the Meaning of Life from the bible's perspective.
Every year we have organised various seminars, weekend away or camp, daytrips and fellowship meals on special festivals. We hope that you will experience exciting and fruitful moments together with us while you are studying in Southampton.
Initially we hope to cater for the Mandarin speaking group however there are some students with Chinese ethnic background who prefer to converse in other languages. Hence over the last few years we have two groups running simultaneously in different classrooms but conducted in the following languages:
a) Mandarin (MCF)
b) Cantonese and English (CCF)
So, please feel free to join whichever group that you prefer. More details of each group can be found in the following:
Mandarin Group (MCF)
Language: Mandarin
Time: Every Friday, 7:30p.m.
Location: Highfield campus, Education Building 34, Room 2003
*Due to the current pandemic, our weekly gathering will be conducted via Zoom platform until further notice.
*For more information, please visit our website at https://mcfsccc.wixsite.com/mcfsccc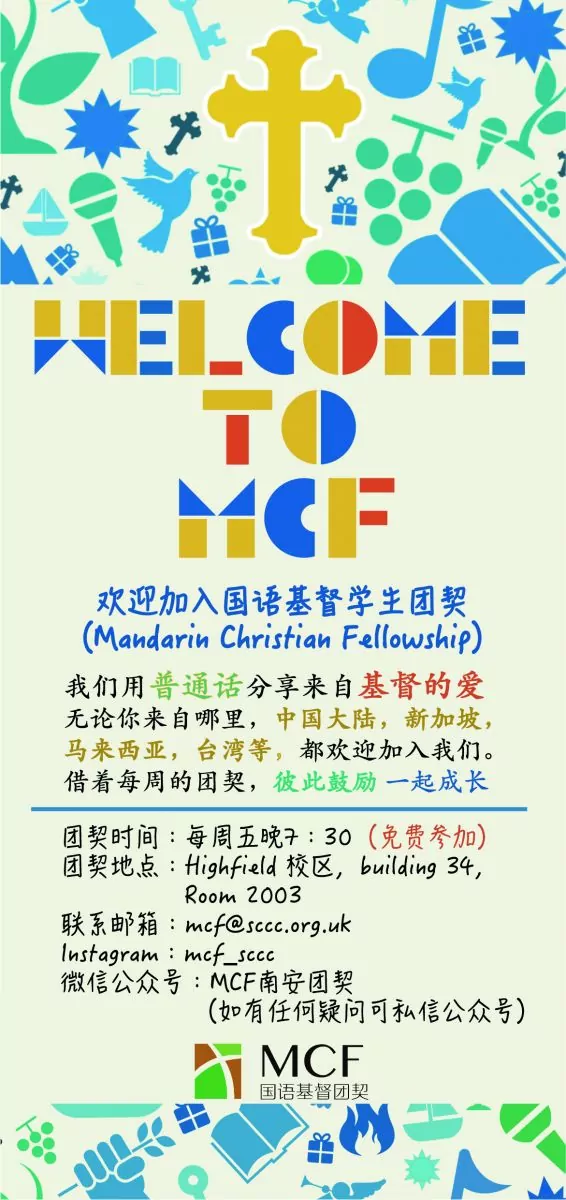 Cantonese and English Group (CCF)
Language: Cantonese and English
Time: Every Thursday, 7:30 p.m.
Location: Highfield campus, Education Building 34, Room 4007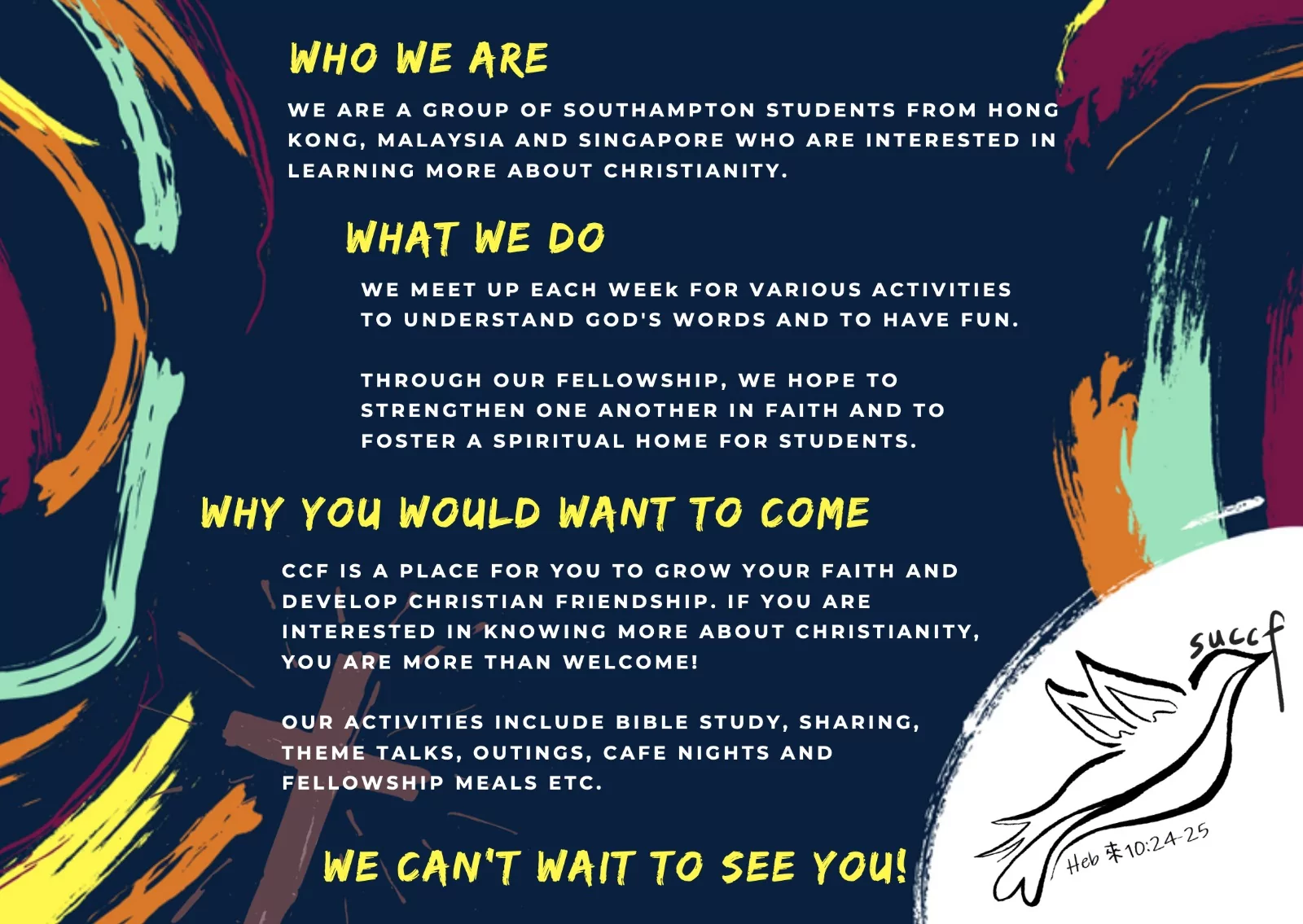 Don't miss the opportunities! Quickly Sign Up! We are exciting to see you join us!
The Committee
All clubs and societies within the Students' Union are run entirely by students. The student committee for Mandarin Christian Fellowship this year are:
Yue Wu
President
Qianchen Lu
Treasurer
Mujun Wang
Treasurer
You May Also Like...
Here are a selection of similar clubs and societies that you may also be interested in
Membership Information
There is currently no information about membership fees available
Constitution
All SUSU clubs & societies must have a Constitution which governs how they run
Download Constitution
Health & Safety
All clubs & societies are required to risk assess their activity to ensure it is carried out in a safe manner for members. Current risk assessments for Mandarin Christian Fellowship are available to view below