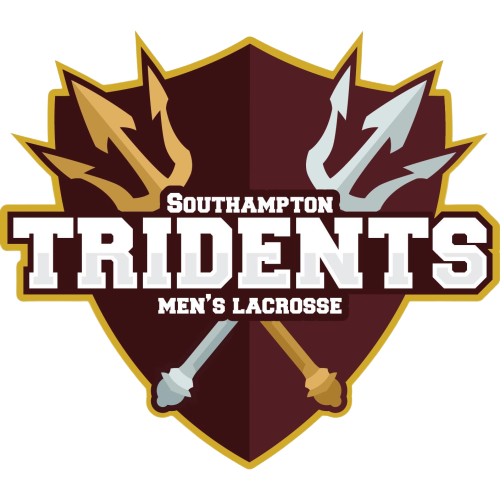 Lacrosse (Men's)
Lacrosse is a full contact team sport which originated as a Native American war game. These days it is the fastest game on two legs. We love our sport; it is blisteringly fast and can be brutally unforgiving but there is no other sport on the planet that will ever give you the same adrenaline rush as when you get on that lacrosse field.
That said our team is an eclectic mix of players from all over the country and of every body shape and fitness level imaginable.
Becoming a Trident needs no experience, most of our players had never held a Lacrosse stick before they came to us but trust us, you pick it up fast.
Being a Trident is also about more than just lacrosse, we go out on a weekly basis for social nights and go on tour to mainland Europe every year, these are guaranteed to create some of the best memories of University you will have.
Training times Monday: 8pm-10pm, Wide Lane Grids Thursday: 8pm-10pm, Wide Lane Sand Astro Friday: 8pm-10pm, Wide Lane Rubber Crumb No experience or equipment necessary and newcomers are welcome any time but a sense of humour and a lack of fear are essential..
---
About Lacrosse (Men's)
Membership Fee Information
Due to the current COVID-19 situation, paid memberships are not available to purchase until further notice
---
The Committee
All clubs and societies within the Students' Union are run entirely by students. The student committee for Lacrosse (Men's) this year are:
Thomas Liquorice
Kit Secretary
Callum Williams
Media Secretary
Albie Wilson
President
George O'Rorke
Social Secretary
Norman Struthers
Social Secretary
Oliver Farkas
Tour Sec
Blake Roberts
Treasurer
William Beattie
Vice President
Joseph Drewry
Welfare Officer
---
Health & Safety
All clubs & societies are required to risk assess their activity to ensure it is carried out in a safe manner for members. Current risk assessments for Lacrosse (Men's) are available to view below