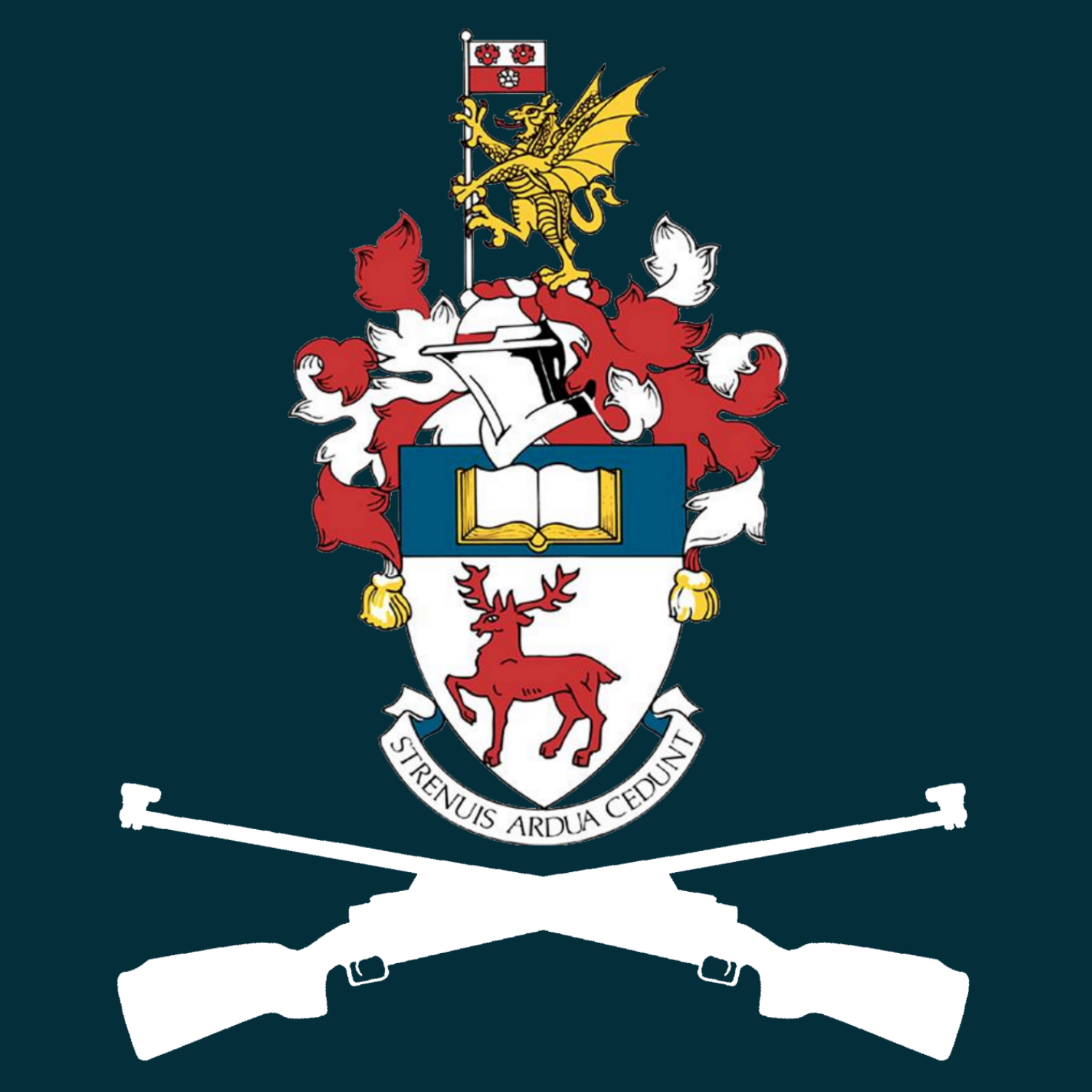 SURC is the most successful University shooting club in the country, and we welcome new members of all experience levels. We compete both locally and nationally, in both the .22 Smallbore and 7.62mm Fullbore disciplines, and have our own 25 yard indoor range near Wessex Lane. We provide kit (including rifles) and coaching for all members, and those with talent can compete for the university at events such as the BUCS championships, which we have won eleven out of the last thirteen years. If you fancy joining in the most successful UoS sports club then get in touch now!
** Please Note - We are currently unable to shoot due to ongoing admin issues. Our membership at the moment is simply a mailing list so we can let you know about any changes. We're sorry that we are unable to get you more involved with the club at the moment. **
The Southampton University Rifle Club is the most successful University rifle club in the country. Our main discipline is .22 prone target rifle which we shoot at our 25 yard range but also after christmas we go to Andover range and train at 50m and 100yards in preparation for our biggest competition of the year BUCS Outdoor championships which we have won 11 out of the last 13 years. Many of our shooters compete in the Hampshire county teams and also go up and shoot at inter-area, national and even international sides. Many of these people were either novices or only competing at club level when they joined our club. We currently, and for the last 3 years, have earned the university the most BUCS points out of every sports team, raising our profile within the university and also across the UK. Freshers: This year, just like every year, we will be having the glorious Freshers BBQ!!!! The freshers BBQ involves all of our new members joining the current members in a "sober" BBQ at the range before heading off on a 3-armed pub crawl through Portswood ending at the palace of dreams...JESTERS! And of course there will be challenges to complete along the way! This social is one of the best of the year and one not to be missed! It gives you a good chance to meet all of our members as well as your fellow freshers. Freshers BBQ is usually on the day of the last trial shoots and will be confirmed by email, so make sure you find us and sign up at the Bunfight!
Photo Gallery
The Committee
All clubs and societies within the Students' Union are run entirely by students. The student committee for Rifle this year are:
Daniel Lumley-Wood
Captain
Jack Raynor
Full Bore Captain
Luka Vignjevic
General Committee
Robert Boffey
Safety & Equipment Secretary
Maria Feghali
Social Sec
Adam Pollock
Social Secretary
Daniel Say
Treasurer
Allissa Goddard
Vice Captain
Saminoor Alom
Welfare Officer
Alisa Newton
Welfare Officer
You May Also Like...
Here are a selection of similar clubs and societies that you may also be interested in
Membership Information
There is currently no information about membership fees available
Constitution
All SUSU clubs & societies must have a Constitution which governs how they run
Download Constitution
Health & Safety
All clubs & societies are required to risk assess their activity to ensure it is carried out in a safe manner for members. Current risk assessments for Rifle are available to view below