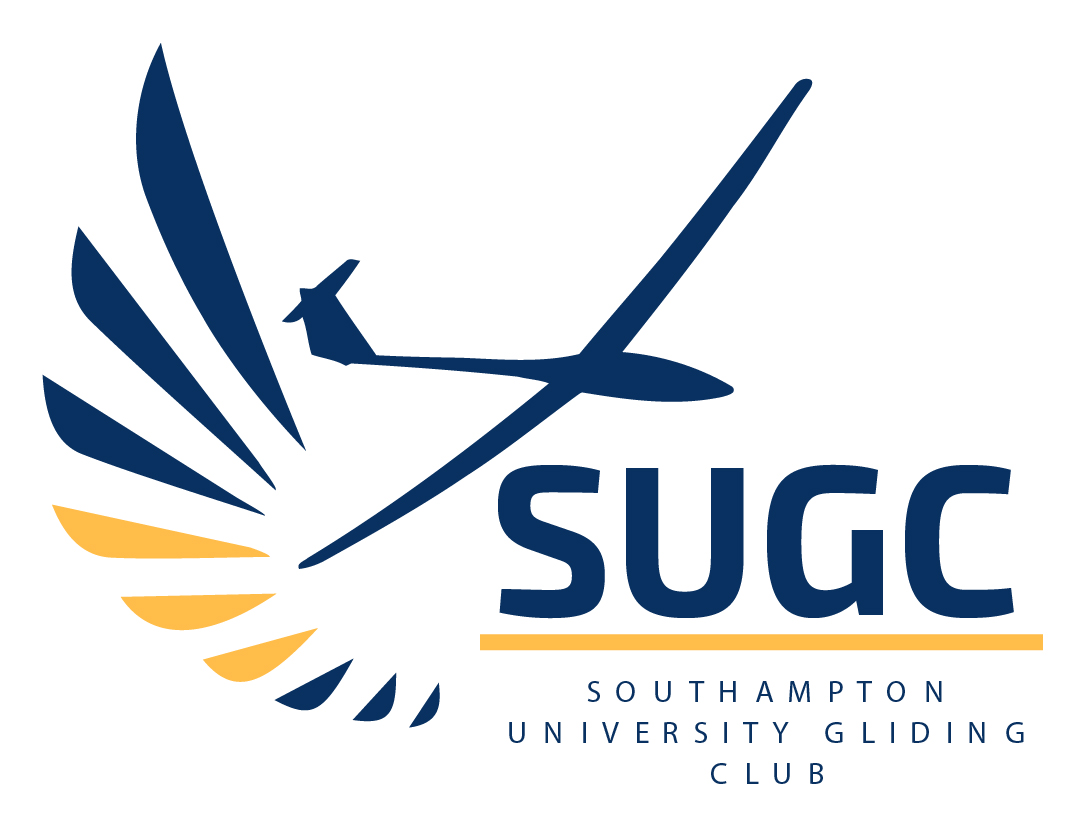 Gliding
A summary of our club activities! Transport: We go gliding at Shalbourne gliding club (which is about 1 hour drive) from Southampton and it is only realistically accessible by car
Currently a few of us have cars and can take up to 4 additional people on a given dayIn addition some of the Shalbourne club members, that live in Southampton, have kindly agreed to drive us on the days they go
Days and Weather: Shalbourne Gliding Club is open on Wednesdays and during the weekendWe normally go gliding on the weekend, usually keeping an eye on the weather before we send a confirmation email on Thursday or Friday inviting our members to join us
On the day: Gliding is a whole day eventWe leave Southampton at 7.45am and get there for around 8.45amUsually the first two hours is spent prepping the field and checking the glidersThen we can go gliding, which could last until 7:00pm (if the weather is good)During the day we retrieve the gliders and generally help out running the airfield Normally pre-solo members would get up to 3 flights on the day (depending on how busy it is), with each flight lasting about 10 minutes
Although, on a good day, a flight could last up to 1 hourFinally, the last hour is spent putting the gliders and airfield equipment away. Safety: Gliding in general has a very good safety record when compared to other extreme sports
As a club, we would like to maintain this safety record so please consider the following before you come flying with us: - Alcohol: Please do not any drink alcohol at least 10 hours before you are due to fly
- Weight: For safety all gliders have lower and upper limits for the allowable mass of the pilotWhile it is easy to add ballast for lighter pilots, unfortunately those of you weighing above 103kg will not be able to fly
- Airfield: Please remember that this is active airfield and be aware of your surroundingsMost importantly always check with somebody before walking or driving across the airfield Costs: We offer a set "Trial Lesson" gliding package for people interested in experiencing glidingThe trial lesson will include one flight of up to 30min (or 2 launches if the 30min duration is not possible) and will cost a total of £30
For those of you that wish to join directly (or after your trial lesson), our annual membership is £50, which goes towards covering the club's annual membership that we pay directly to our host club Shalbourne
In addition members pay towards any of their flying they do during the dayThese are £7 per launch (with the 3rd launch on the day free) and 27p/min for any airtime (which includes the cost of the instructor)
With this option you also get a free gliding logbook to log your flights as you continue to progress to solo and beyond Regardless of which option you pick, we ask attendees to contribute £5 towards the fuel costs of the driver *If any of you are over the age of 26, you flying costs will be slightly higherThis is because Shalbourne and the British Gliding Association classes anyone under the age of 26 as a Junior, for which they benefit from cheaper rates
In your case membership will be the same, but the rates will be: £9 per launch and 35p/min for any airtime. If you have any questions don't hesitate to email us at: gliding@soton.ac.uk or find us on facebook at: https://www.facebook.com/sugliding
Photo Gallery
You May Also Like...
Here are a selection of similar clubs and societies that you may also be interested in
The Committee
All clubs and societies within the Students' Union are run entirely by students. The student committee for Gliding this year are:
Aliaksei Pilko
Captain
Alessandra Prelicz
Publicity Officer
Vasileios Pappas
Secretary
Finlay Banks
Treasurer
Membership Information
These are the current membership fees offered by Gliding, although many clubs and societies offer a free period for new members to try out their activities.
| Name | Cost | Valid Period | Details | |
| --- | --- | --- | --- | --- |
| Membership Waiting List | FREE | 01/10/2019 - 01/10/2020 | Unfortunately we have more members than we can deal with for the time being. To avoid people being disappointed, we will not take on new members until we have a spare space in the flying list on a given day. We hope to start taking on new members in November or even earlier. | |
Constitution
All SUSU clubs & societies must have a Constitution which governs how they run
Download Constitution
Health & Safety
All clubs & societies are required to risk assess their activity to ensure it is carried out in a safe manner for members. Current risk assessments for Gliding are available to view below