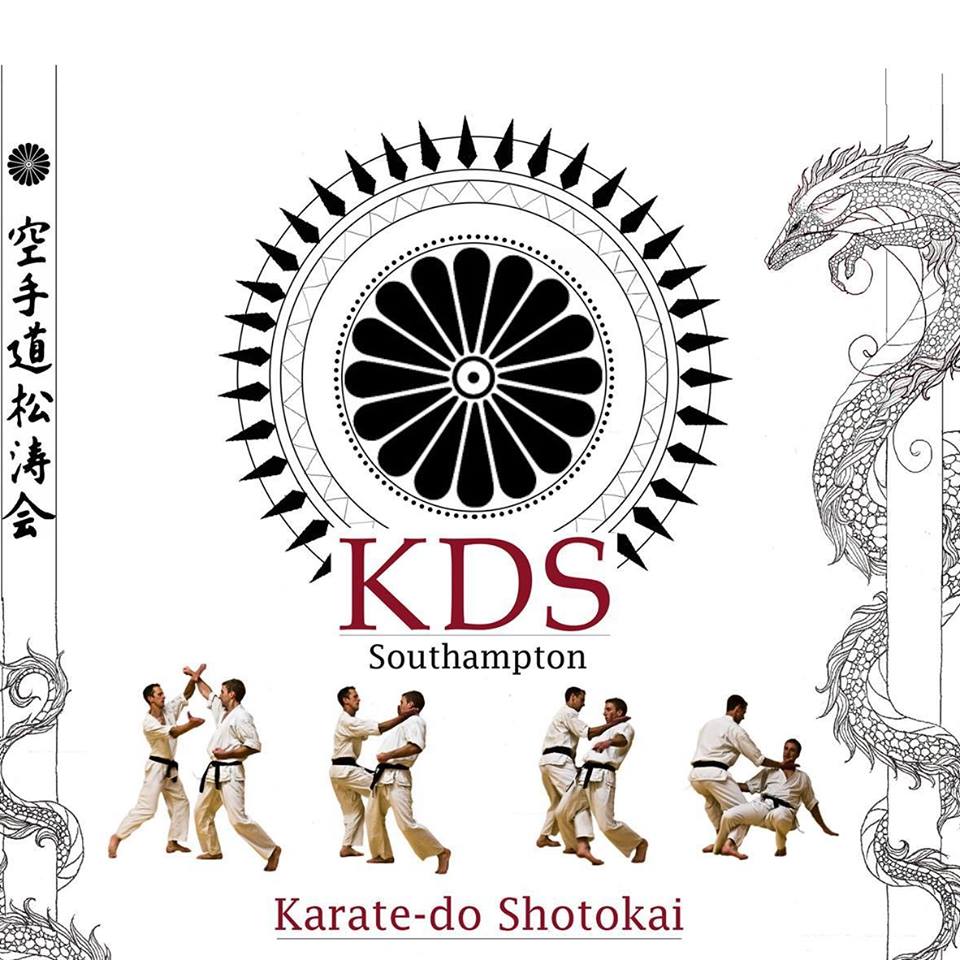 Karate-Do Shotokai
Thinking of taking up a Martial Art or just want to learn self defence? Then try KDS Karate! One of the main reasons people take up a martial art is to learn to defend oneself.
With regular practice, KDS karate can teach you how to do this effectively. KDS emphasises mobility, co-ordination, timing and balance with a relaxed body condition.
This means that KDS karate can be practised by anyone regardless of age, build or sex. KDS karate teaches far more than how to fight - in our training we mainly practise with a partner, as we have found over many years that this develops self-confidence and makes learning karate a very rewarding experience. There is another reason to practice Karate-do Shotokai - a great social life.
So if you're new to Southampton or have been here for some time, it is a great way to meet people. We have regular social events throughout the year and all of the national courses we attend/host have an evening social event where you get to meet people from clubs throughout the country and across Europe! The Southampton University KDS Karate Club was founded by Steve Hope, the longest serving member of the KDS in the UK, who was recently awarded an honorary degree by Southampton University for his services to the club. SUKDS has now been in existence for over 30 years and is one of the strongest in the UK's KDS organisation.
The club hosts a number of international courses during the year and members regularly travel to other courses around the country. Normal club sessions are led by the club's senior instructor Gavin Rothwell (5th Dan) and several other black belt instructors.
For the Friday night senior practice we are lucky enough to have both Tony Lima (5th Dan) and Steve Hope (5th Dan), both members of the KDS technical executive committee.
The training atmosphere is friendly and informal, and there are regular social events organised throughout the year. Practice times/venues for 2019-2020: Tuesday 17:00 - 19:00 Activities Room Saturday 09:00 - 11:00 Activities Room Friday 18:30 - 20:00 Martial Arts Room (Seniors by invitation only) If you want to try or join SUKDS please email sukds@soton.ac.uk or turn up to one of our training sessions on Tuesday or Saturday.
Your first session is free so give us a go! .
---
About Karate-Do Shotokai
Membership Fee Information
Due to the current COVID-19 situation, paid memberships are not available to purchase until further notice
---
The Committee
All clubs and societies within the Students' Union are run entirely by students. The student committee for Karate-Do Shotokai this year are:
Daniel Powell
Black Belt Liaison Officer
Joshua Ugoji
President
Natasha Farmer
Secretary
Yasmin Islam
Social Secretary
Rebecca Cook
Supreme Advisor
Rebecca Cook
Treasurer
Morgan Shipsides
Vice President
James O'Brien
Wellbeing Officer
---
Health & Safety
All clubs & societies are required to risk assess their activity to ensure it is carried out in a safe manner for members. Current risk assessments for Karate-Do Shotokai are available to view below