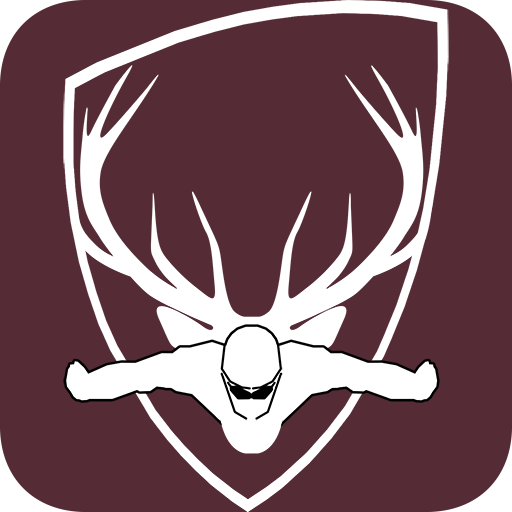 Winning's the Aim — Swimming's the Game: Catering for competitive and recreational swimmers alike
Winning's the Aim - Swimming's the Game: Catering for competitive and recreational swimmers alike.
Southampton University Swimming Club is a multidimensional club offering a high-performance programme for our competitive members and a 'just for fitness' approach for our recreational swimmers. We aim to help our competitive members improve their swimming technique and enable them to compete at the highest possible level to maximise their potential. For our recreational swimmers, we aim to build confidence through our supportive coached sessions and leave members feeling happier with their swimming ability.
We compete at many competitions throughout the year including all BUCS (British University & College Sport) competitions where we achieve great results and have regular individuals and teams swim in finals. Our local competitions include Varsity and an exciting new league: BUSL (British University Swimming League). Our competition squad has up to 11hrs of training a week and our recreation squad has up to 8hrs a week, both in the pool and on land- all training is optional so there's never any pressure to train more than you'd like!
As one of the largest university societies, we are well known for our social events and nights out. Every Wednesday members of both squads come together for a memorable social (both alcoholic and non-alcoholic), many of which involve fancy dress and activities. Our socials are an excellent opportunity for members to mingle and get to know each other out of the water. All our members are welcome and we're sure they'll have a good time!
In addition to our weekly socials, members have the opportunity to go to one-off events throughout the year including; Christmas dinner, Boat Ball, competition socials, and AU Ball organised by SUSU. All members also have the opportunity to go on Tour. Tour is a 5-day long holiday every year over the Easter break where swimmers get to soak up the sun and enjoy some away time with the club. Previous Tour destinations include Majorca, Benalmadena, and Tenerife.
Please visit our website for further information: https://www.susc.org.uk/
Contact sotonuniswimclub@gmail.com for any queries you may have.
Already a member and not sure what's going on? Make sure you join our Facebook Group at https://www.facebook.com/groups/114314605328729/
Photo Gallery
The Committee
All clubs and societies within the Students' Union are run entirely by students. The student committee for Swimming this year are:
Jacob Bircher
Away Fixtures Secretary
Isobel McInnes
Female Social Secretary
Anthea Cheung
Home Fixtures Secretary
Lois Parry
Kit Secretary
Frederick Evans
Male Social Secretary
Murry Prowse
Men's Captain
Josephine Beagley
President
Benjamin Coupland
Tour Secretary
Adelia Bernard-Patel
Treasurer
Szymon Wojcik
Vice President
Emma Evans
Women's Captain
You May Also Like...
Here are a selection of similar clubs and societies that you may also be interested in
Membership Information
These are the current membership fees offered by Swimming, although many clubs and societies offer a free period for new members to try out their activities.
Please note that some memberships of this group may also require you to purchase
Sport & Wellbeing membership
from the University of Southampton in order to use the relevant sport facilities
| Name | Cost | Valid Period | Details | |
| --- | --- | --- | --- | --- |
| Year Membership- Recreation | £60.00 | 19/09/2022 - 18/06/2023 | A yearly membership to the SUSC recreational squad. This provides 6 coached swim sessions a week, 1 non-pool training session, access to all social events and the opportunity to compete at some BUCS competitions as well as other events. | |
| Year Membership- Competition | £85.00 | 19/09/2022 - 18/06/2023 | A yearly membership to the SUSC competitive squad. This provides 7 coached swim sessions a week, 2 non-pool training sessions, access to all social events and the opportunity to go to BUCS and BUSL competitions as well as other events. | |
| Semester 2 Only- Recreation | £35.00 | 16/01/2023 - 18/06/2023 | A membership to the SUSC recreational squad exclusively for semester 2. This provides 6 coached swim sessions a week, access to all social events and possibly the opportunity to go to BUCS competitions as well as other events, within semester 2. | |
| Semester 2 Only- Competition | £50.00 | 16/01/2023 - 18/06/2023 | A membership to the SUSC competitive squad exclusively for semester 2. This provides 7 coached swim sessions a week, a non-pool training session, access to all social events and the opportunity to go to BUCS and a BUSL competitions as well as other events, within semester 2. | |
Constitution
All SUSU clubs & societies must have a Constitution which governs how they run
Download Constitution
Health & Safety
All clubs & societies are required to risk assess their activity to ensure it is carried out in a safe manner for members. Current risk assessments for Swimming are available to view below