The Social Mobility Network has been created as a dedicated space for students and staff who define as currently being from, or originating from, a low socioeconomic background. It's also open to anyone who would like to get involved and champion the work of the network.
Everyone in the network can inform and create change which will benefit students and staff from low socioeconomic backgrounds at the University of Southampton.
The network continues its work in breaking down barriers for students and staff. Crucially, the work is member-led, ensuring work and change is happening in the spaces that most need it.
We run various events and meetings throughout the year. To stay up to date with what the network is doing, please join our Teams group: Social Mobility Network Teams group. You can also follow our social media channels: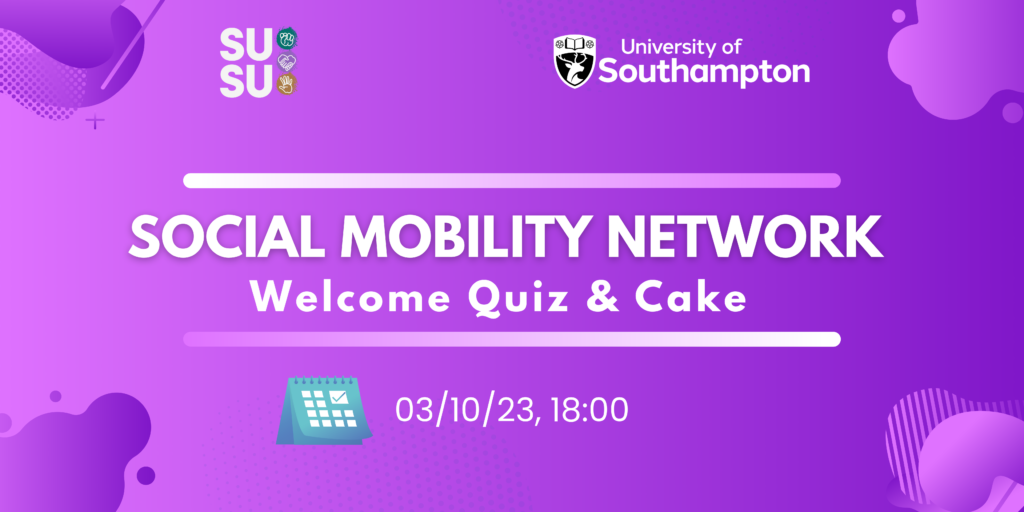 Social Mobility Network Welcome Quiz and Cake
Tuesday 03 October, 18:00, Centenary Building, Room 4013
You are invited to the Social Mobility Network Welcome Quiz & Cake event!
Get ready for an evening filled with fun, laughter, and delicious cake! This event is the perfect opportunity to connect with like-minded individuals who either share lived experience or a passion for social mobility.
This event is open to all; come along, bring your friends, and make new connections. We believe in creating an inclusive and welcoming environment for everyone. Don't miss out on this fantastic opportunity to network, learn, and enjoy some free food and drink!
Prizes to be won! Don't forget to register your interest, so that we know you are coming. We can't wait to see you there!