Lost Events: Birthday Party
23 Jun, -
SUSU Building 42 SUSU Building 42
SUSU
Forget lockdown birthdays, you're all invited to our Highfield birthday party! Now's the chance to celebrate you and your mates' birthdays together with drinks, a roller disco, laser tag, pizza, and plenty of photo opportunities.
Every part of the Lost Events Birthday Party is free to enjoy, but booking is required for the roller disco and laser tag. Tickets will be available to book from Wednesday 09 June.
Roller Disco 14:00 - 22:00, The Cube. Skate and dance your way around our roller disco to your favourite tunes! Booking now available: www.eventbrite.co.uk/e/lost-events-birthday-party-roller-disco-tickets-158586493471
Laser Tag 14:00 - 22:00, The Plant Pot. Who will be the laser tag champion between you and your friends? Booking now available: https://www.eventbrite.co.uk/e/lost-events-birthday-party-laser-tag-tickets-158588274799
Total Wipeout challenge 14:00 -22:00, Redbrick. Take on the infamous Total Wipeout inflatable course challenge! No booking required, but if there are long queues you may be asked to come back at a quieter time.
Free party food & treats! 14:00 - 18:00, Redbrick. Enjoy a birthday feast on us! Free pizza, ice cream, candy floss and chips available.
Balloon wall photo opportunity.
The Organisers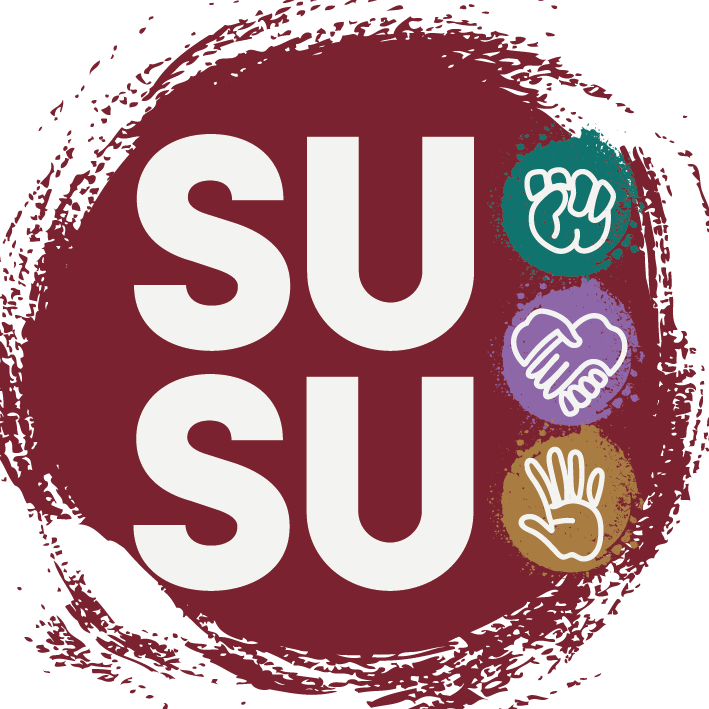 SUSU
We are the University of Southampton Students' Union (also called "SUSU"). We are here to represent the voice of students at every level and ultimately make their university experience unforgettable. Independent from the University, we're run by students, for students!