Freshers Scavenger Hunt!
Join Wildlife Society for a Scavenger Hunt around Highfield Campus! A fun way to explore and learn your way around before lectures start and to win prizes!
You will start at our tent on the Redbrick (outside the Piazza and Stags) and be given all the info you need. The fastest team to follow our wildlife-themed clues around campus wins!
Our starting point stall will be pitched from 1pm until 4pm so make sure to find time to participate. You can take part individually or in teams, there will be a sign up sheet to document how long it takes you - but if you're not in it for speed then feel free to enjoy the campus environment as you follow the clues!
The Organisers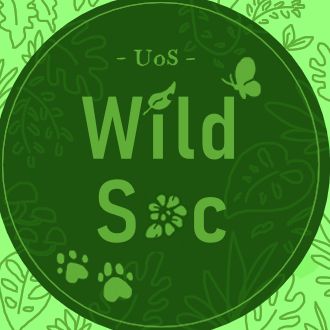 Wildlife Society
Hi, welcome to Wildlife Society! We run events, such as virtual quizzes, screenings, socials and, covid permitting, field trips to varying zoological locations nearby and further afield! Our Facebook page is where we're most active, where members can share their wildlife knowledge and any news they find interesting, wildlife they find in their gardens and when out and a few themed baked goods, if they last long enough for a picture! We hope to meet you all soon!