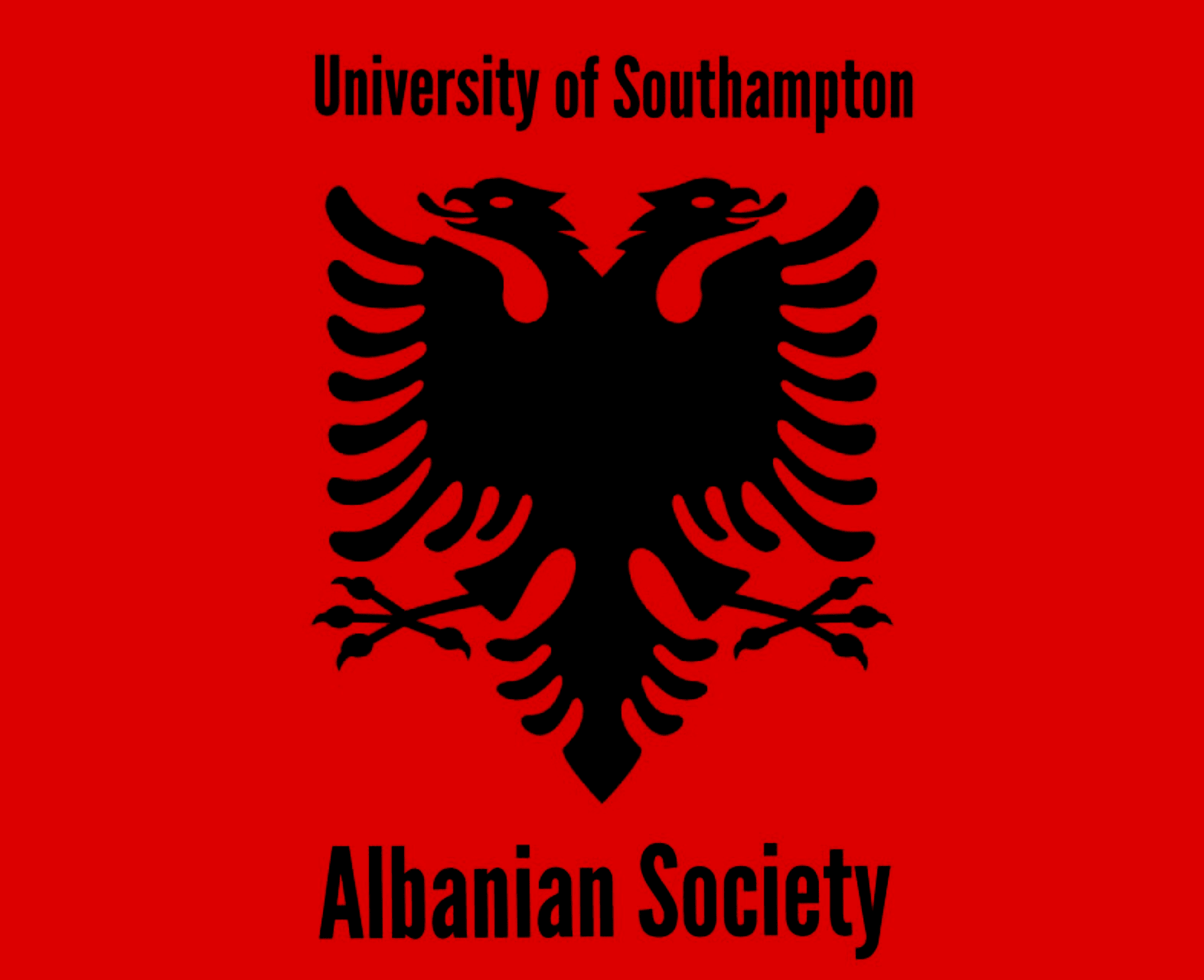 Albanian Society
Our society focuses on bringing students of Albanian heritage and those interested in Albanian culture together in order to become more culturally aware and proud.
Our aim is for members to learn more about the rich history of the Albanian diaspora, our language, culture, and of course our beautiful valle, as well as to join us in celebrating our independence days and traditional festivals. Ju Mirëpresim!.
---
About Albanian Society
The Albanian Society at Southampton is part of a national collaboration of Albanian societies from various universities, and we have worked together to fundraise for a number of charities, including Fundjavë Ndryshe, as well as organise events such as Kosovan and Albanian Independence Day parties for our students in London.
This following academic year, we intend to...
- fundraise more, which includes generating more funds from the inter-university social events held, but also holding fundraising events at our campus
- develop closer relations with the other university societies by holding more regular meetings with the different committees and establishing common targets for the year;
- organise more inter-university social events, so that we develop a more close-knit community amongst students
- hold educational talks, including one by an Albanian journalist from Beat Sexism
---
Membership Fee Information
Due to the current COVID-19 situation, paid memberships are not available to purchase until further notice
Photo Gallery
---
The Committee
All clubs and societies within the Students' Union are run entirely by students. The student committee for Albanian Society this year are:
Chris Salo
Events Manager
Ana Morina
President
Denisa Lasku
Treasurer
---
Health & Safety
All clubs & societies are required to risk assess their activity to ensure it is carried out in a safe manner for members. Current risk assessments for Albanian Society are available to view below