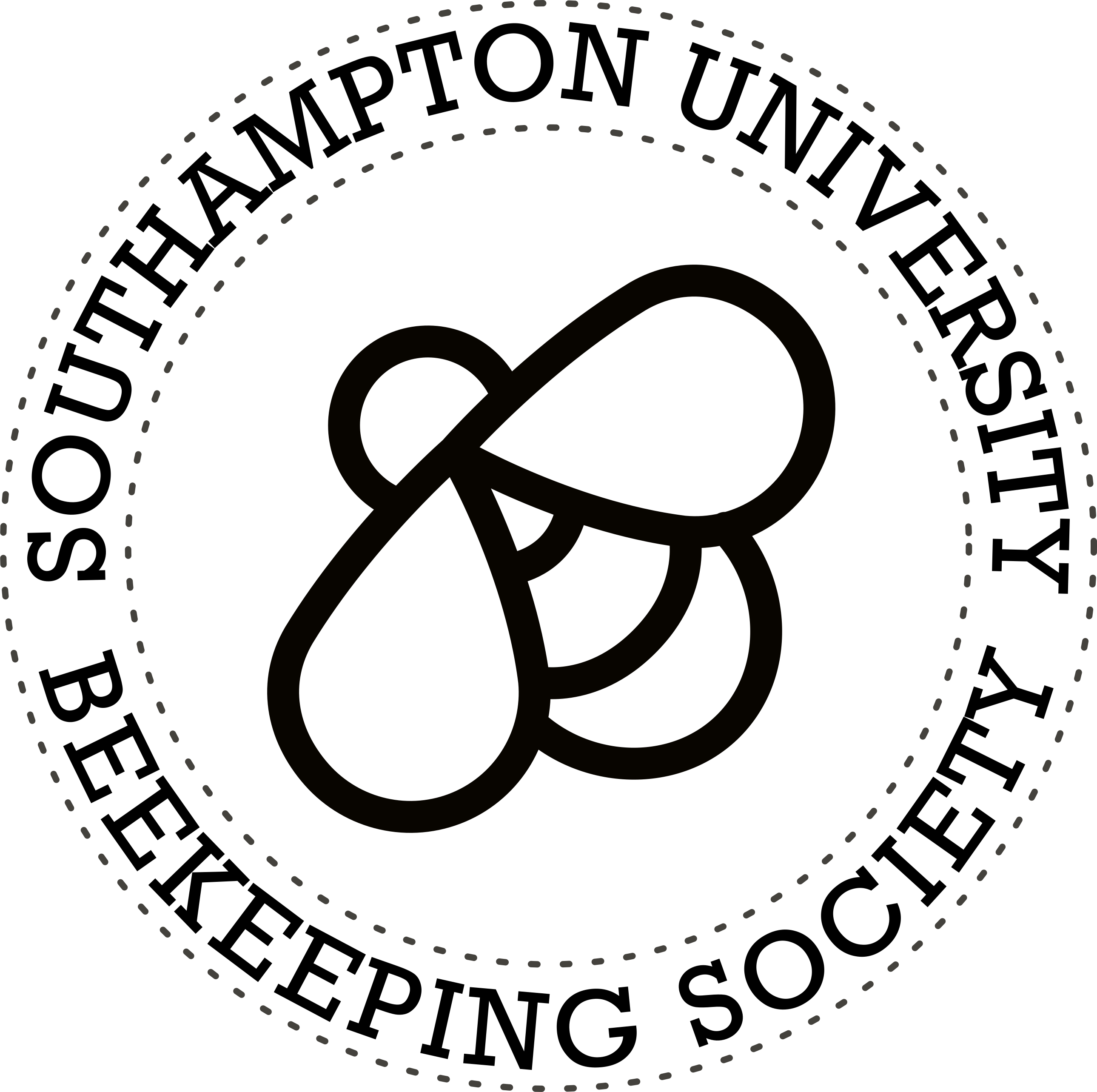 We're the Beekeeping Society, or BeeSoc for short, and we provide training and practical hands on experience for all levels of experience.
Welcome to the Beekeeping Society!
We are a student-led society that takes care of three hives of honeybees. At peak times, we have over 300,000 members (most of whom are bees), however we usually have 50-70 human members as well!
We believe that beekeeping should be accessible to everyone, which is why we don't charge any membership fees. We provide all the necessary training and equipment to enable you to help us take care of our fuzzy friends!
We regularly collect our honey harvest each year at the end of summer. Members who take part in our free beekeeping course in February (2023) and help us take care of our hives will be given a free jar of honey - otherwise we sell our honey at outreach events for around £5 each to raise money to help us care for the bees.
We work to raise awareness of the importance of bees in the ecosystem and collaborate with other sustainability societies to make a positive impact on our local environment. While we don't go out drinking or clubbing often, we are still very social and like to host more chill events, such as film screenings, board game evenings and coffee/trips to Scoops!
As bees hibernate during the winter, we don't do much actual beekeeping until the warmer months - most of our activity is in summer, which makes for a perfect hobby while other societies aren't running. Our free beekeeping course will be in February 2023, and we will host our first trips to the hives in March/April depending on the weather.
Sign up to our free membership and follow our social medias to be notified about our upcoming events!
Instagram: @subeesoc
Facebook: University of Southampton Beekeeping Society
If you are unable to (e.g. allergic to bee stings) or you don't want to visit the hives, you can still help out through buying our honey, or donating to our society. All funds are used to help us take care of the bees and go directly to keeping these essential pollinators safe, healthy and happy! For more information on how to donate, please email subeesoc@gmail.com.
Photo Gallery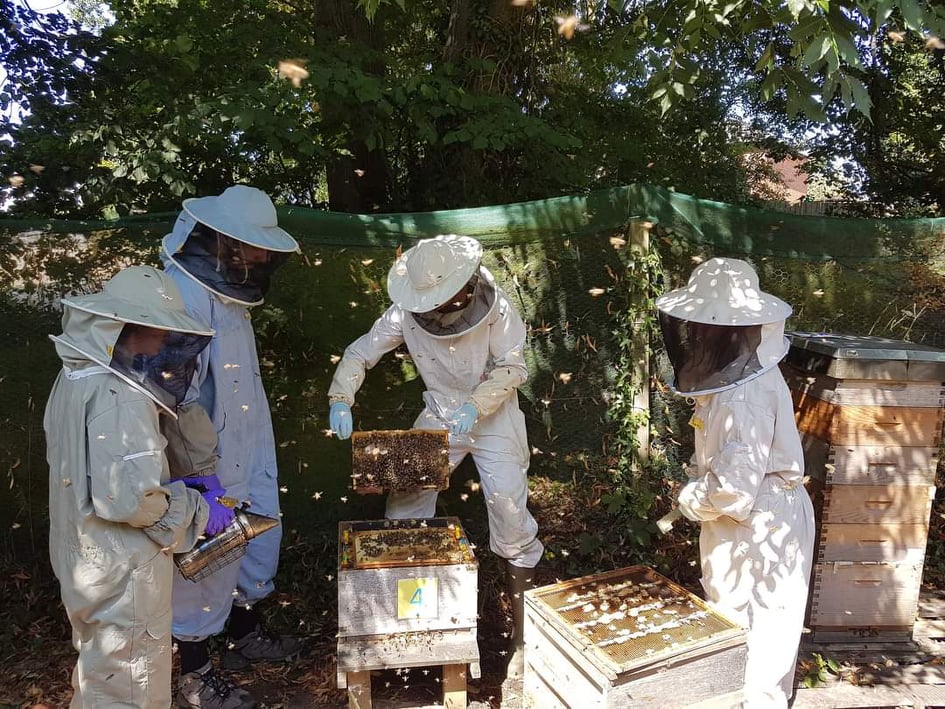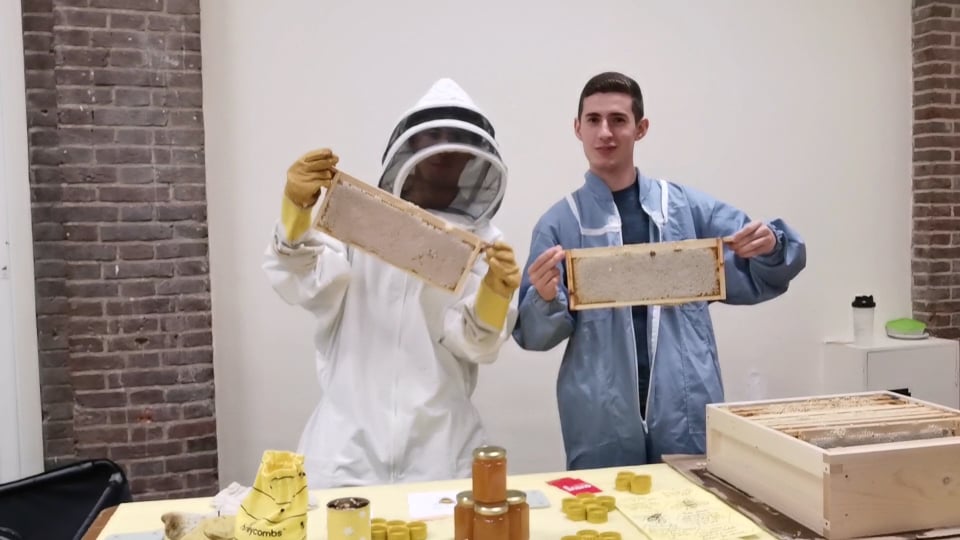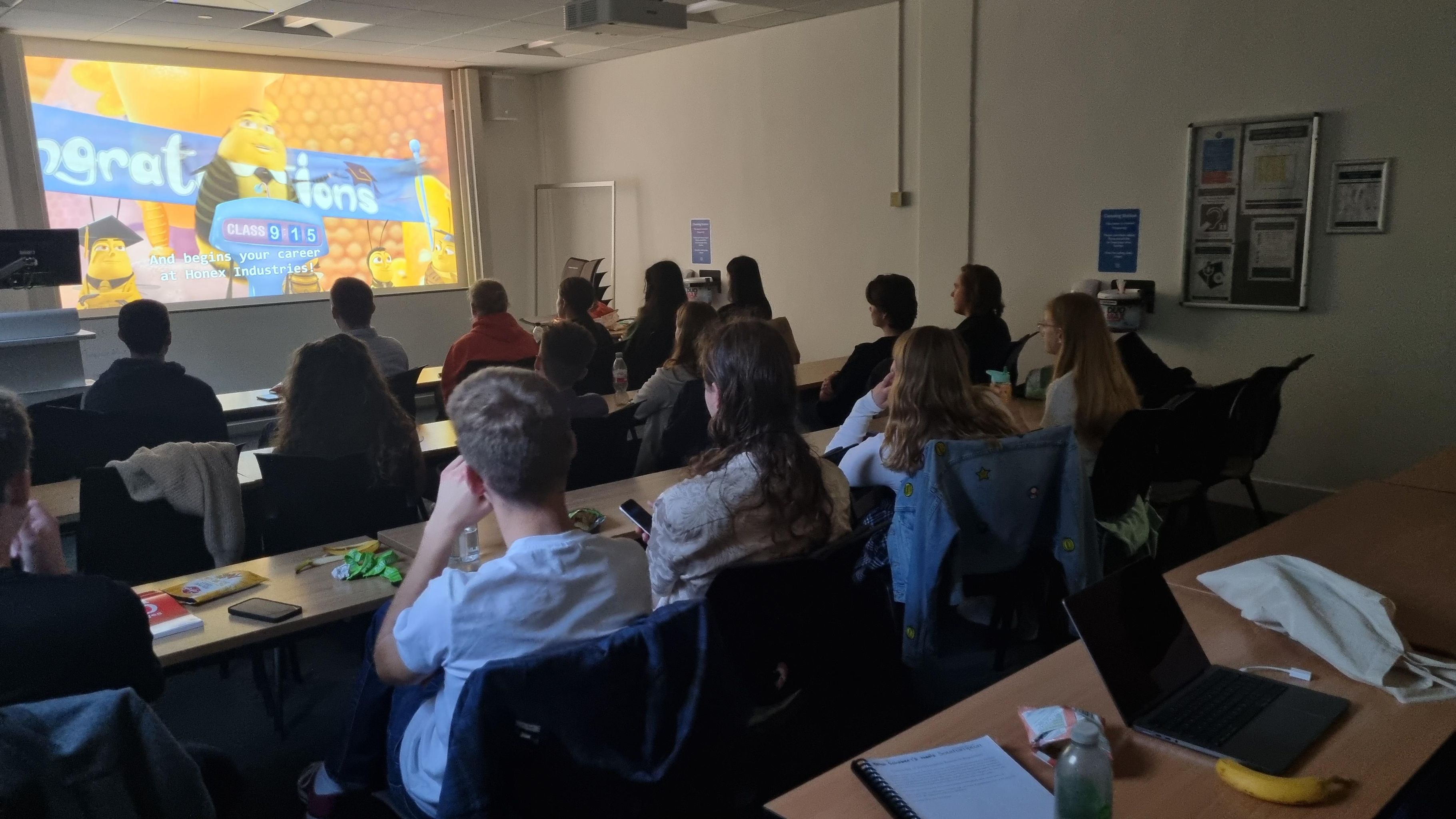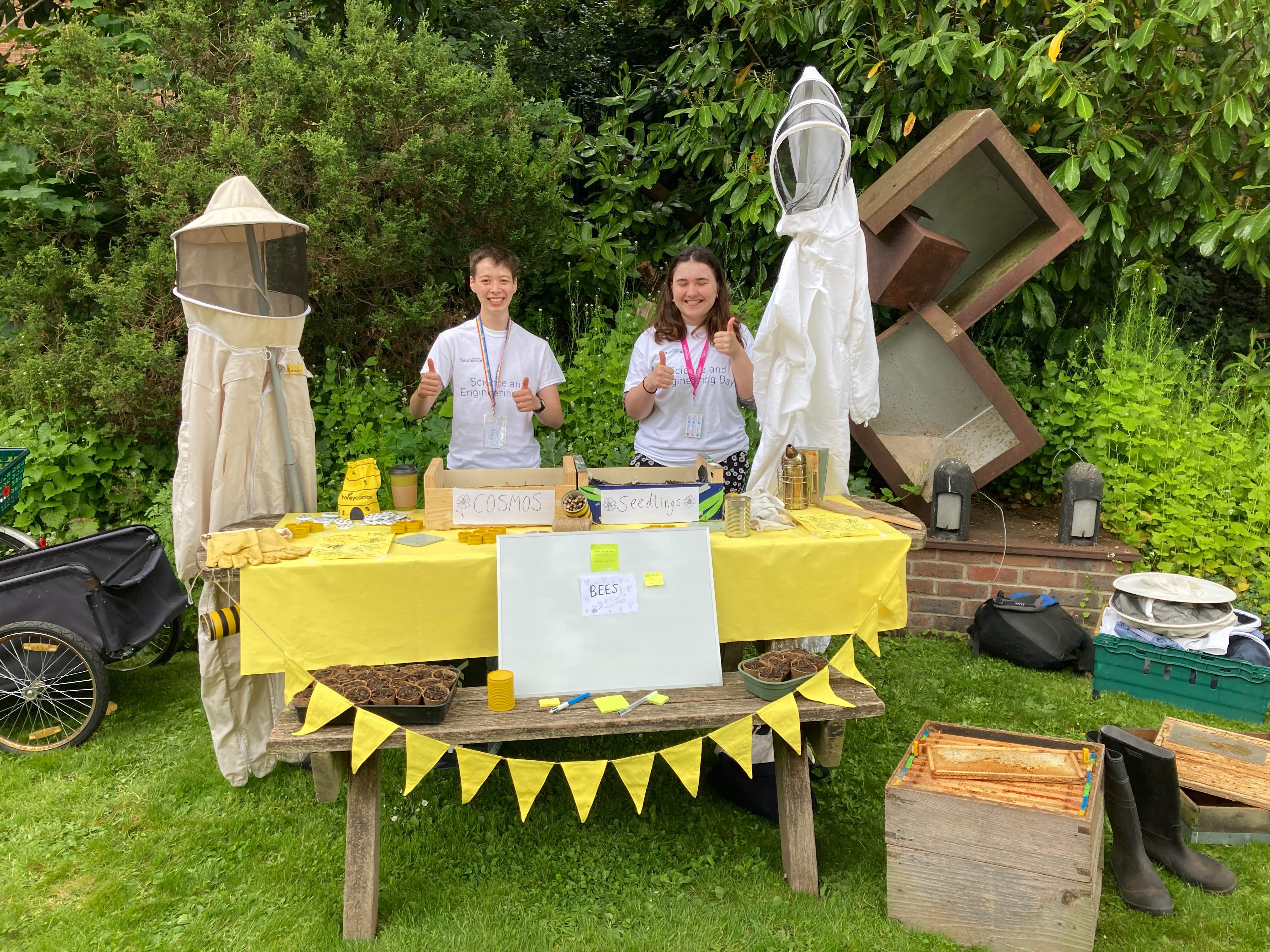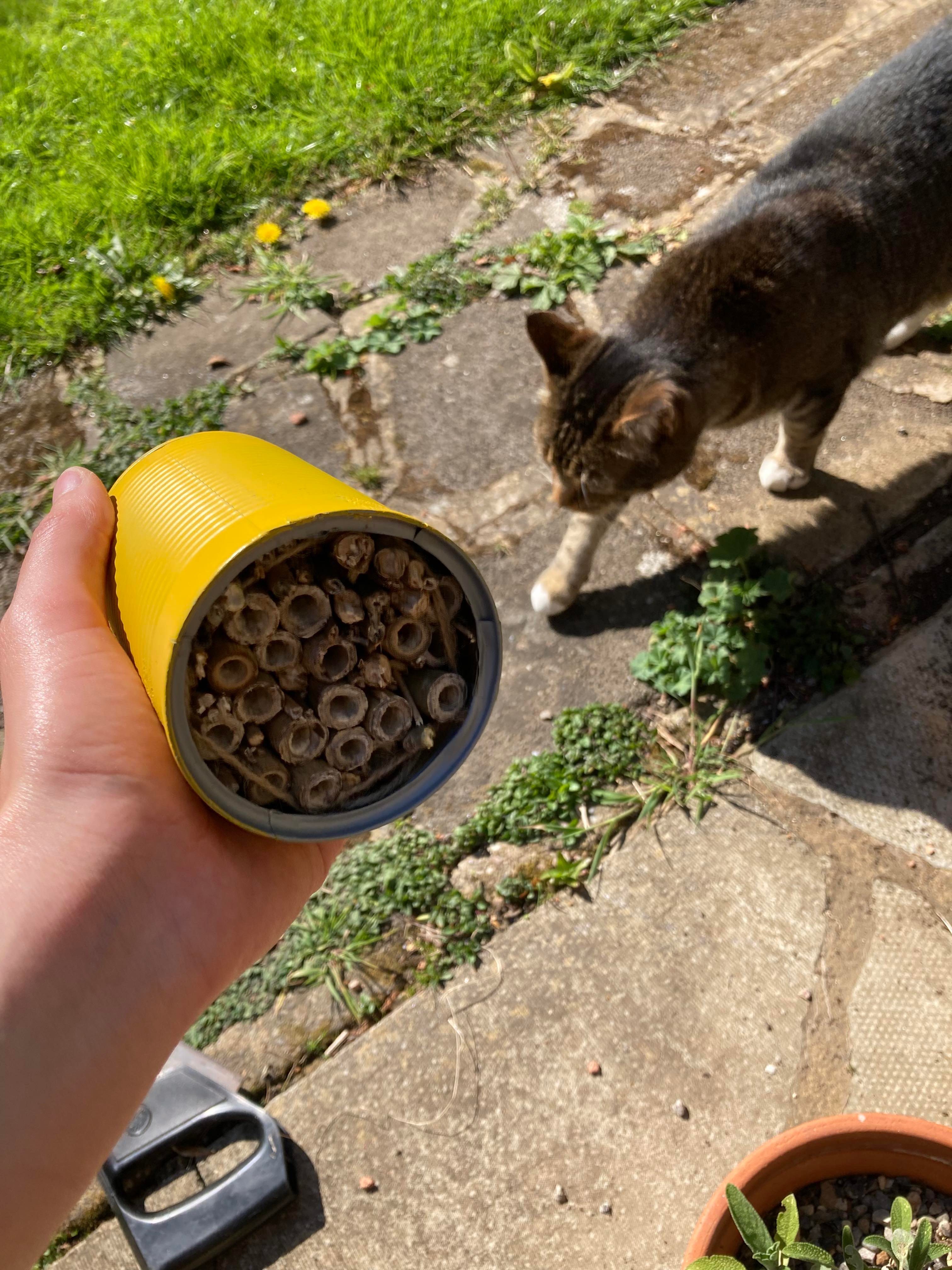 The Committee
All clubs and societies within the Students' Union are run entirely by students. The student committee for Beekeeping Society this year are:
Harry Lister
Apiary Manager
David Aitken
Beecher (Bee Teacher)
Robert James
Drone (Committee Helper)
Connor Snellgrove
Drone (Committee Helper)
Thomas Carew
Hive development coordinator
Tyler Whiteoak-Dooley
Honey Bee (Treasurer)
Fleur Masters
Scout Bee (Outreach)
Owen Clarke
SecretaBee (Secretary)
Lucy Hastings
Waggle Dancer (Social Sec)
You May Also Like...
Here are a selection of similar clubs and societies that you may also be interested in
Membership Information
These are the current membership fees offered by Beekeeping Society, although many clubs and societies offer a free period for new members to try out their activities.
| Name | Cost | Valid Period | Details | |
| --- | --- | --- | --- | --- |
| Free Year Membership | FREE | 01/06/2023 - 30/09/2024 | This membership means that you can attend all Beekeeping events, including apiary visits, film screenings and more. This membership also adds you to our mailing list to receive updates on our events. | |
Constitution
All SUSU clubs & societies must have a Constitution which governs how they run
Download Constitution
Health & Safety
All clubs & societies are required to risk assess their activity to ensure it is carried out in a safe manner for members. Current risk assessments for Beekeeping Society are available to view below