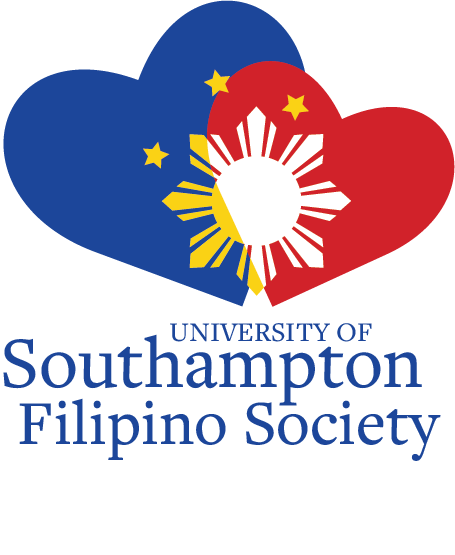 Filipino Society
Interested in Filipino Society?
You can join as an "interested member" for free until 18 October 2020. This will allow the committee to contact you with details of taster sessions and welcome activity and allow you to decide whether you want to join for the year
You don't have to be Filipino to join us and take part in our events, activities and gathering - University is the perfect time to get to know new friends and also cultures you never thought you could ever experience; so, why not learn more about the Philippines and discover our best asset: Filipino hospitality! WHAT DO WE DO? we aim to provide our members and all those welcomed with a wide range of events and activities to create a "lit" university experience : - Karaoke/Acoustic Nights - Filipinos like to sing (a lot). - Get to know each other through eating and drinking socials (food on food on food) - Movie & games night (party games & board games) - Sports (filos love basketball and volleyball) - Collaborations with other societies in the university as well as other Filipino Societies from other universities. - Help you around Southampton! (we'll try and be your home away from home :') ) These are just a few examples of what we do. You can find us on Facebook, Twitter, Instagram & Snapchat! https://www.facebook.com/UoSFilSoc https://twitter.com/filsoc_soton instagram : filsoc_soton snapchat : filsoc_soton Alternatively, drop us a message and one of our friendly committee members will get back to you. Our email address is: filsoc@soton.ac.uk You can also send a message using the comment box below :) Thanks for checking out our SUSU page - we hope to see you soon!
Photo Gallery
You May Also Like...
Here are a selection of similar clubs and societies that you may also be interested in
The Committee
All clubs and societies within the Students' Union are run entirely by students. The student committee for Filipino Society this year are:
Carylle Villajin
President
Ann-Jasmine Tong Sam
Publicity Officer
Bianca Gazzingan
Secretary
Ella Babaran
Social Secretary
Quynh Danh
Sports Rep
Kirsten Escarilla
Sports Rep
Malaikah Bashir
Treasurer
Mikaela Bagunu
Vice President
Michael Cabanas
Welfare Officer
Membership Information
There is currently no information about membership fees available
Constitution
All SUSU clubs & societies must have a Constitution which governs how they run
Download Constitution
Health & Safety
All clubs & societies are required to risk assess their activity to ensure it is carried out in a safe manner for members. Current risk assessments for Filipino Society are available to view below