Steampunk Society (Kraken Soc)
Southampton University Steampunk Society aims to provide a focal point for Steampunks, Cyberpunks and Dieselpunks at the University of Southampton. Membership of the society is free, and we are open to anyone with an interest in Steampunk, Victoriana, science fiction and retro-futurism, from the simply curious to the more learned. We're a social society, and run weekly events, most regularly film nights usually followed by a social. In addition we run other events including music gigs, day trips, games nights, workshops and attend steampunk gatherings both locally and around the country. As a society, we also make an effort to socialise with the local groups in the form of collaboration events and attendance to monthly meetings in order to gain experience and build ties with our more learned counterparts. Throughout the year, we aim to have groups of our members attending the Surrey Steampunk Convivial, a small event in February as a way of introducing newer members to a larger steampunk community, and the 'Weekend at the Asylum' event in Lincoln which is the largest Steampunk gathering in Europe. Both of these events are attended almost religiously since their establishment and we intend to return again every year. We run a popular annual Christmas Vintage Ball once again which has little under 100 in attendance and usually held at the union and features performances from the University's folk society and circus society. We are continually growing as a society and hope to continue introducing new elements to our program every year. The wearing of Steampunk or Victorian clothing is not obligatory! (and we do offer advice if you want to start)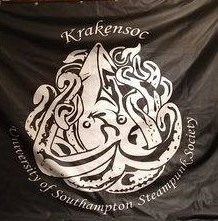 Meetings are 20:00 on Fridays in Nuffield theatre!
The facebook link is found beneath our logo, and here is the discord link for any interested who wish to contact us! I will be present on our social media for any new students who are interested or have any questions!
https://discord.gg/WgXgj8TE
Follow us on instagram under the name uos_steampunk_society
For our first official meeting of the year, we will be found in Nuffield Theatre L/T A at 2000 as of Friday 6th of October 2022
Photo Gallery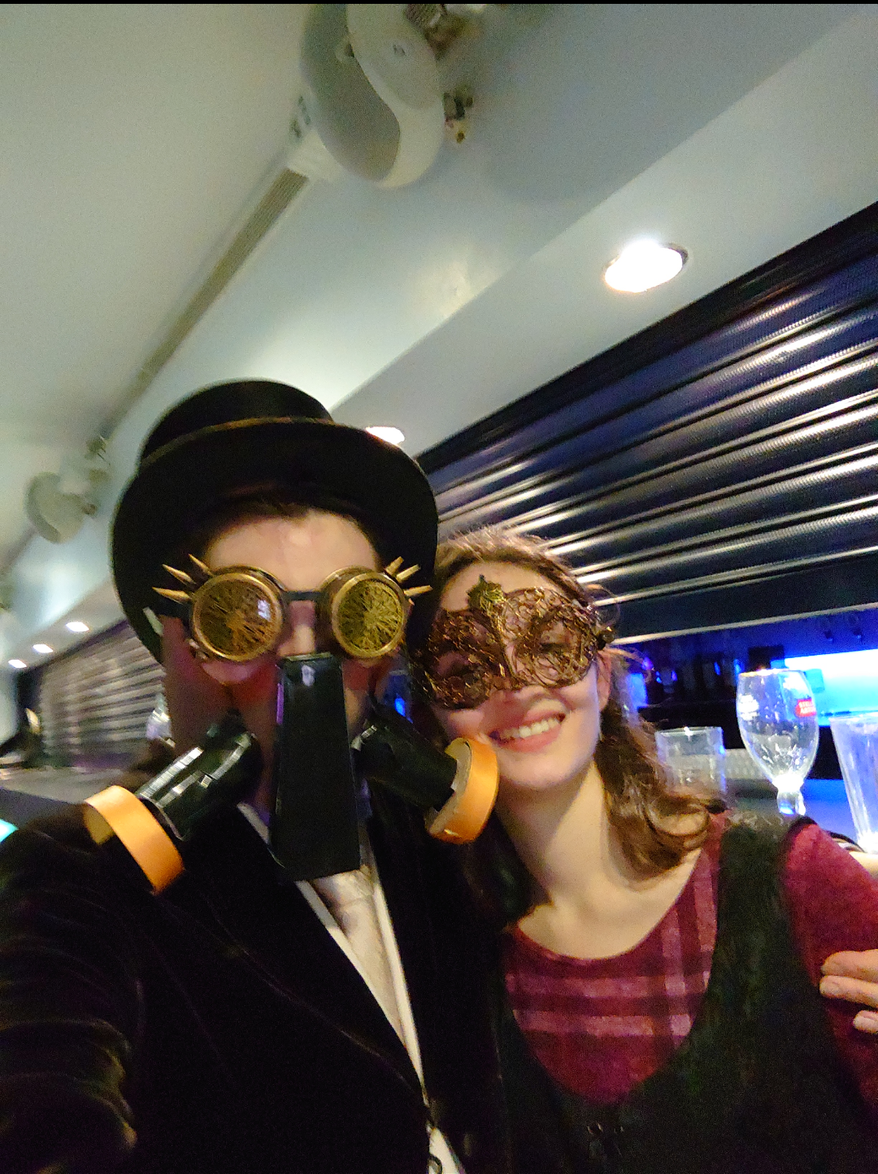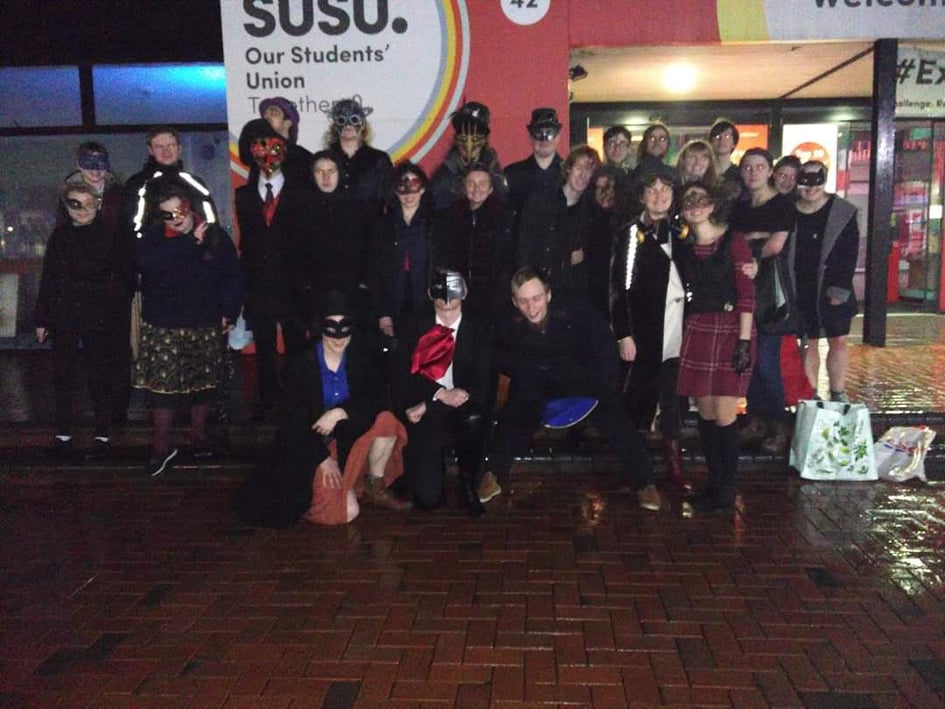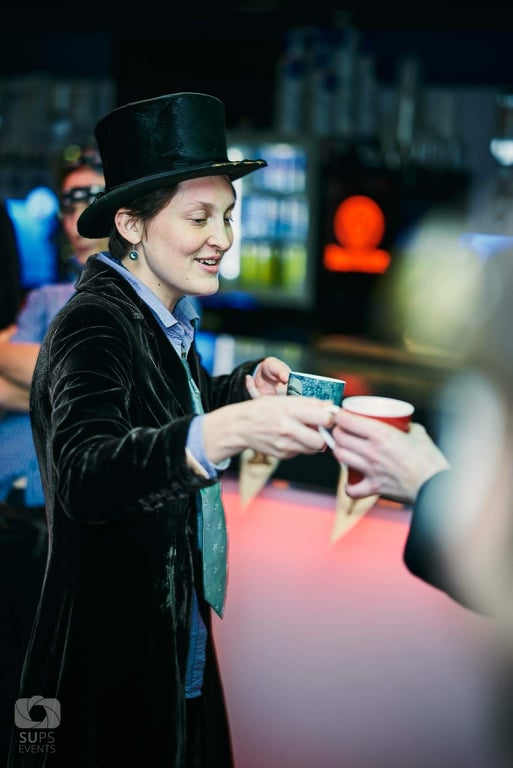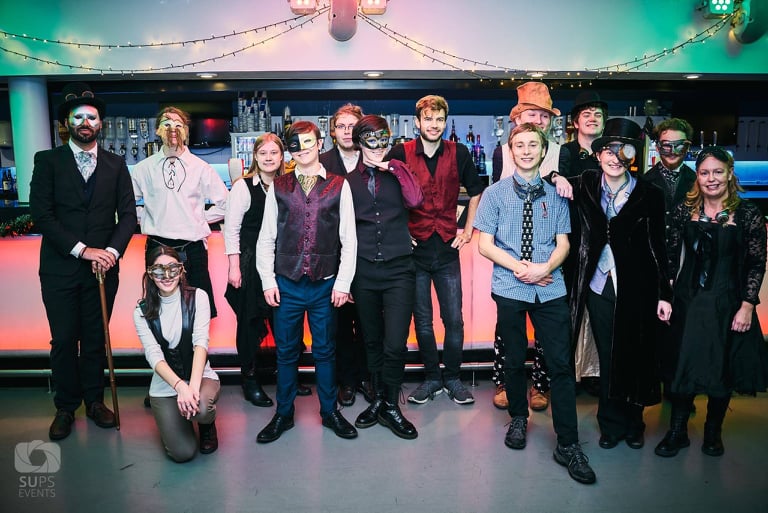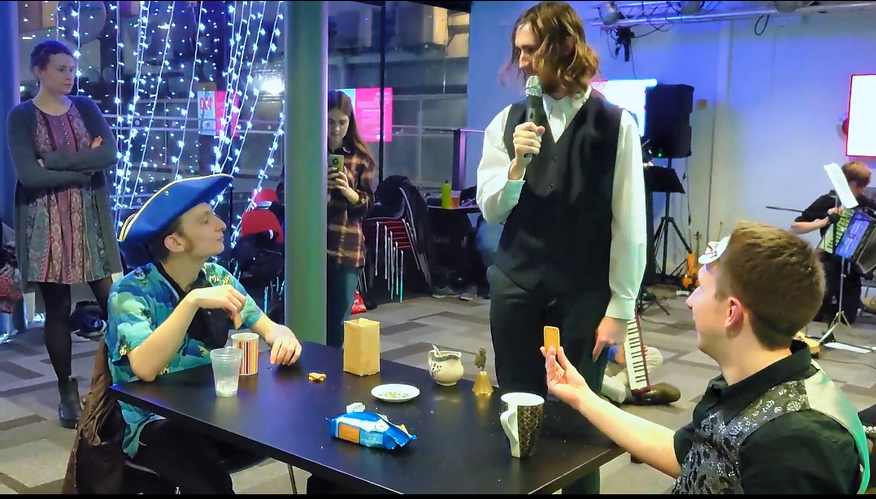 The Committee
All clubs and societies within the Students' Union are run entirely by students. The student committee for Steampunk Society (Kraken Soc) this year are:
Gianluca Valente
1st Mate
Faris Mohamed Faizal
Bunting Tosser
Virgil Friedman
Captain
Megan Harrison
Purser
Membership Information
These are the current membership fees offered by Steampunk Society (Kraken Soc), although many clubs and societies offer a free period for new members to try out their activities.
| Name | Cost | Valid Period | Details | |
| --- | --- | --- | --- | --- |
| Crewmate (free) 2023-2024 | FREE | 23/09/2023 - 23/09/2024 | Join our crew! Being part of Krakensoc costs a whole £0, which even you can afford! This membership allows you access to our film nights, book club, shanty sessions, arts and crafts sessions, and much much more! | |
Constitution
All SUSU clubs & societies must have a Constitution which governs how they run
Download Constitution
Health & Safety
All clubs & societies are required to risk assess their activity to ensure it is carried out in a safe manner for members. Current risk assessments for Steampunk Society (Kraken Soc) are available to view below
Upcoming Events
Check out our upcoming events below:
Sorry, there are no upcoming events for Steampunk Society (Kraken Soc).
You May Also
Be Interested In...
Student Scout And Guide Organisation