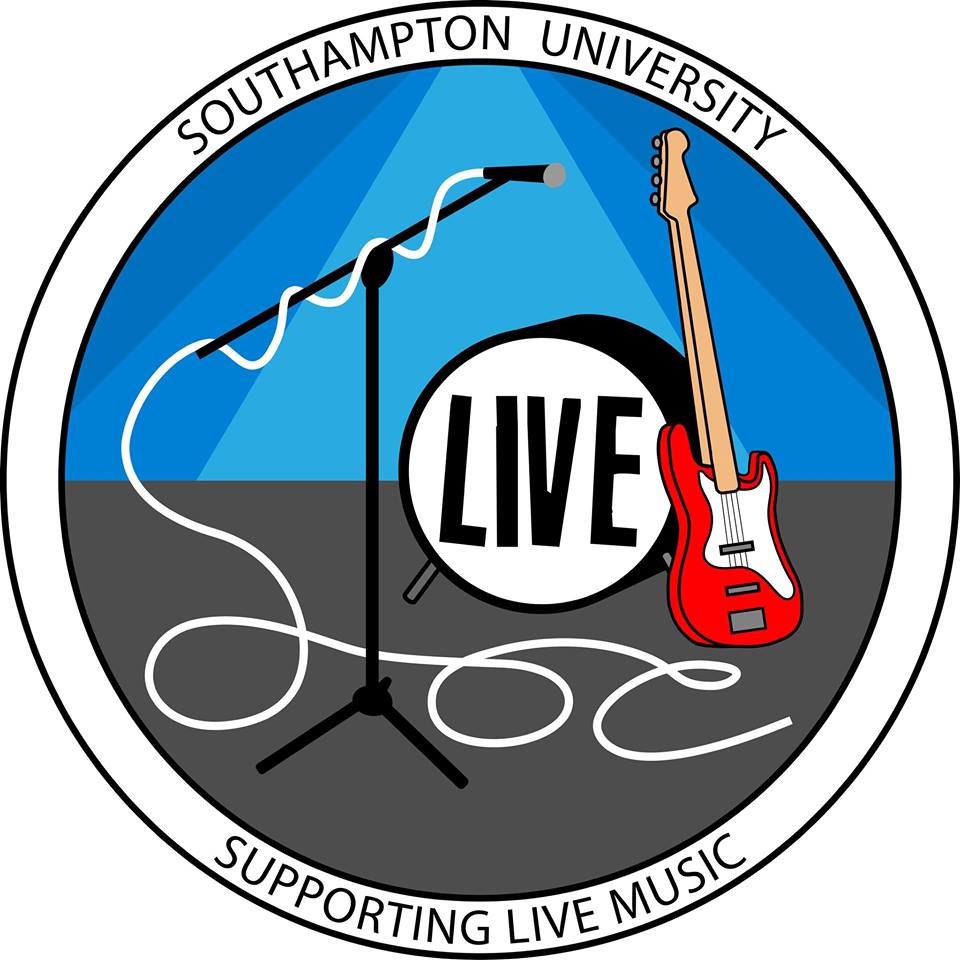 LiveSoc provides a platform for musicians and music lovers to enjoy performing and watching live music in and around Southampton. Our aim is to host regular jams, gigs and open mics, provide support and equipment to budding musicians, and to meet and socialise with fellow music-lovers
Interested in getting involved with LiveSoc? There are many ways you can interact with us as a society; whether you play an instrument or not, just turn up and get involved! Membership to LiveSoc will always be FREE.
LIVESOC JAM SESSIONS: The purpose of the Jam Sessions is for musicians, or casual observers, to come along and enjoy a relaxed musical environment. We typically perform a range of covers and improvised jams as a group, plus a series of solo performances. Any and all, musical styles and proficiency, are WELCOMED and ENCOURAGED. All equipment necessary for a small band performance will always be made available to anyone who attends the Jam. There will also be dedicated acoustic jams throughout the year to supplement the traditionally more electric jams. We also often head to Stag's after the Jam, which is a great way to converse with and get to know your fellow jammers - consumption of alcohol is certainly not necessary! For more details of the jams, check out the Facebook pages above.
LIVESOC GIGS: Going beyond the weekly jams, we also run some larger concerts for members. In 2021-22, we hosted a large (usually annual) charity gig with bands formed within LiveSoc performing songs from all ranges and styles, from Acoustic solo acts to Punk Rock. We also run a freshers gig in the beginning of the year to welcome everyone and show support to some excellent local bands!
COLLABORATIVE EVENTS: LiveSoc aims to work closely with the other music and dance societies under the Performing Arts Group in collaborative events. In March 2017 we collaborated successfully with a number of Dance Societies in the annual 'Pure Dance' performance, providing live music to many of the dance performances. We also collaborated with SUSU and SUSingers to bring the Union's very first 'Open Bike Night' to fruition in June 2017. The event consisted of multiple amplified acoustic performances powered by the audience's pedal-power. In June 2021 we worked with The Edge magazine to organise and run the Edgetival, a weeklong festival of music to celebrate the end of a Covid-struck year. In 2022 LiveSoc provided bands to be the entertainment during the Southampton Marathon in April and the Summer Festival in June.
We are always on the lookout for more collaboration oppurtunities! If your society is interested in collaborating with LiveSoc, please don't hesitate in contacting us via our Facebook page (linked above) or by email: gsdo1n19@soton.ac.uk(Gustavo – President)
EQUIPMENT HIRE: LiveSoc is fortunate to be in the position of having its own musical equipment in storage in the Student Union Building. This equipment is readily available for hire at a certain price per piece per day. Please be warned that it is up to you to find a suitable location near the Student Union Building for using the equipment. To get in contact regarding hiring our equipment, please contact us via our Facebook page or email Joel Bird, equipment manager, at jb7g20@soton.ac.uk. We have:
| | | | |
| --- | --- | --- | --- |
| Item Name | Quantity | Practice Cost | Gig Cost |
| Drumkit (Full Kit) | 1 | £10 | £15 |
| Drumkit (Shells) | 1 | £6 | £9 |
| Drumkit (Breakables) | 1 | £6 | £9 |
| Microphone | 2 | £5 | £7 |
| Keyboard | 1 | £6 | £9 |
| Line 6 Guitar Amp | 1 | £5 | £6 |
| Kustom Guitar Amp | 1 | £5 | £6 |
| Fender Champion 100 Guitar Amp | 1 | £5 | £6 |
| Marshal Guitar Amp | 1 | £5 | £6 |
| Fender Bass Amp | 1 | £5 | £6 |
| Active Monitor (Large) | 1 | £5 | £6 |
| Active Monitor (Small) | 1 | £5 | £6 |
| Official LiveSoc Cowbell | 1 | N/A (not for hire I'm afraid) | N/A (not for hire I'm afraid) |
Full Setup: £25 Practice / £40 Gig
BAND PERFORMANCES: If you're a local band and would like to get in touch with us regarding performing at one of our events, please get in contact with us via our Facebook page or email Rene, bands manager, at rm4u19@soton.ac.uk. For more information or individual questions about LiveSoc, join our Facebook group, message our page, or get in touch with one of our committee members. We hope to see you get stuck in with Live Music Society!
President: Gustavo Simas gsdo1n19@soton.ac.uk
VP/Jams Manager: Max Searle ms12g19@soton.ac.uk
Treasurer: Joshua Barbary jvb1g19@soton.ac.uk
Bands & Jams Manager: Rene Maldonado rm4u19@soton.ac.uk
Equipment Manager: Joel Bird jb7g20@soton.ac.uk
Social Sec: Emma Amster elsa1g21@soton.ac.uk
Photo Gallery
The Committee
All clubs and societies within the Students' Union are run entirely by students. The student committee for Live Music Society this year are:
Rene Maldonado Reynolds
Bands Manager
Joel Bird
Equipment Manager
Gustavo Simas De Oliveira
President
Max Searle
Secretary/VP
Emma Amster
Social Sec.
Joshua Barbary
Treasurer
You May Also Like...
Here are a selection of similar clubs and societies that you may also be interested in
Membership Information
These are the current membership fees offered by Live Music Society, although many clubs and societies offer a free period for new members to try out their activities.
| Name | Cost | Valid Period | Details | |
| --- | --- | --- | --- | --- |
| LiveSoc Year Membership 2022-23 | FREE | 01/07/2022 - 30/06/2023 | Registers you as an official member of LiveSoc for the academic year 2022-23, and allows you to run/vote in AGMs. | |
Constitution
All SUSU clubs & societies must have a Constitution which governs how they run
Download Constitution
Health & Safety
All clubs & societies are required to risk assess their activity to ensure it is carried out in a safe manner for members. Current risk assessments for Live Music Society are available to view below