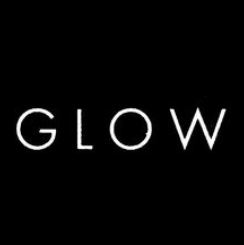 Glow aims to offer an all-inclusive and accepting environment for people to build and develop their makeup and beauty skills. The society is accepting of people with all different skillsets, from budding makeup artists to complete amateurs.
The primary principle is that Glow creates a space for people interested in makeup to come and build their confidence, develop their beauty skills, and socialise with a likeminded, yet diverse set of individuals. We aim to create this environment through establishing a relaxed and social atmosphere in a variety of social settings. We will be holding regular social events that are inclusive of everyone. These may be movie nights; meals; fun nights in doing each other's makeup or even going out altogether. The majority of our events will involve learning and developing our makeup skills – even if it's only for fun or just plain silly. For example, a specific theme for makeup design before a night out, or practicing a certain style during a movie night. As well as these casual settings, we intend to host a series of more structured events for the purpose of improving our makeup skills and exploring personal interest. More structured events will include workshop-style events where we learn from each other; using each other's knowledge, YouTube tutorials, and guest speakers. We will use our own ideas to explore new areas, and potentially take it in turns to present a new technique or style/product we discovered. Despite being more structured, these events will importantly remain relaxed in order for people of all calibres to feel welcome. Charity-centred events are also on the agenda because the passion for Glow came from the desire to use our skills to brighten up the days of others through free make overs at homeless shelters, hospitals, children's charities, and any other ways we can make happen.
Photo Gallery
The Committee
All clubs and societies within the Students' Union are run entirely by students. The student committee for Glow - Make Up Society this year are:
You May Also Like...
Here are a selection of similar clubs and societies that you may also be interested in
Membership Information
There is currently no information about membership fees available
Constitution
All SUSU clubs & societies must have a Constitution which governs how they run
Download Constitution
Health & Safety
All clubs & societies are required to risk assess their activity to ensure it is carried out in a safe manner for members. Current risk assessments for Glow - Make Up Society are available to view below