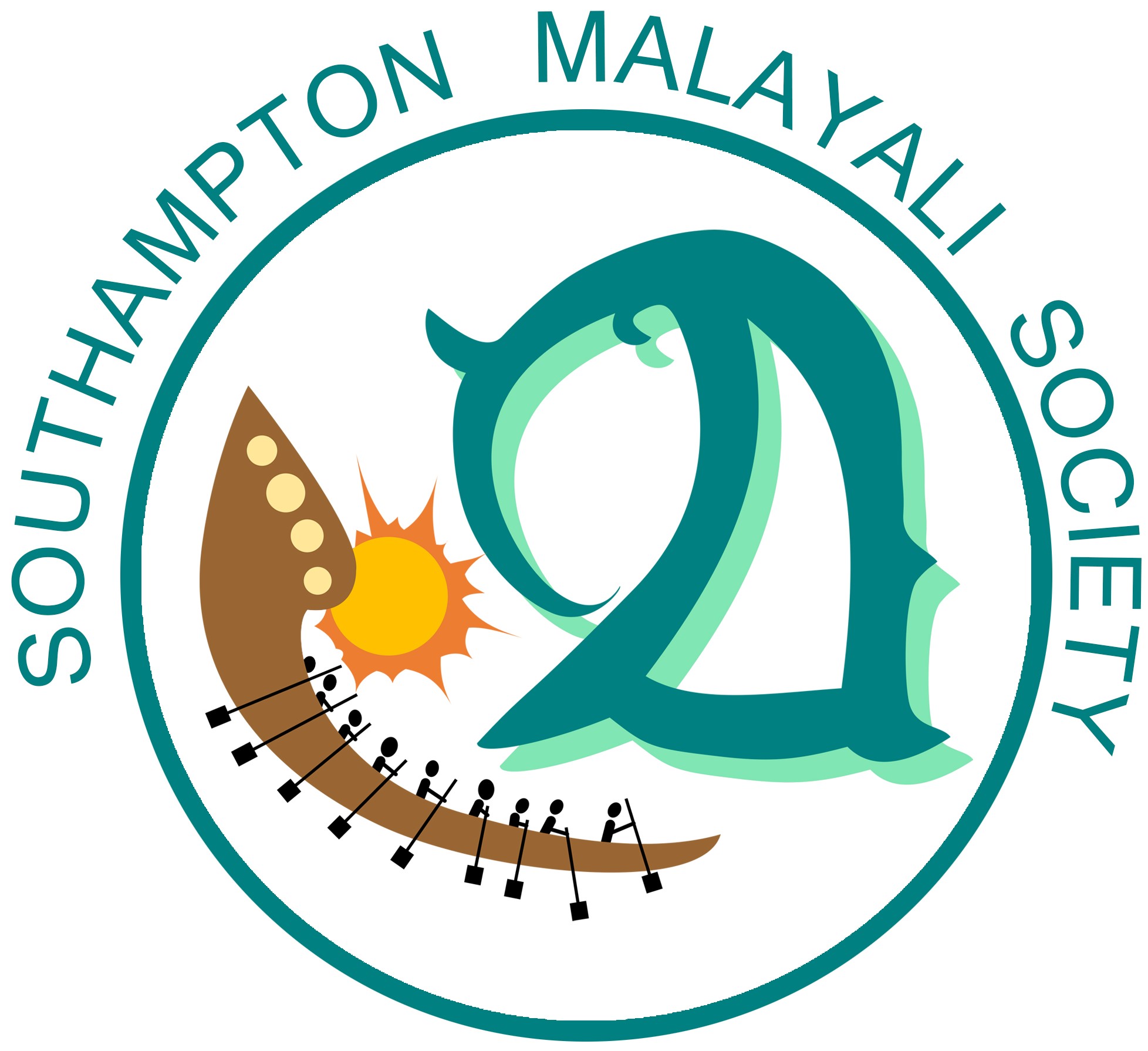 The University of Southampton Malayali Association (SMS) is a cultural society, which aims to introduce the student community to the unique culture and language spoken in the south Indian state of Kerala through indigenous events such as Onam. Additionally, we plan to create a home away from home for students at the University with Keralite connections and others by hosting events like games nights, movie nights, and trips to help evolve a friendly bond between students to develop a cultural environment, through which we can help each other not only socially but also academically. To further this, we aim to introduce a mentorship program to guide freshers through their first year of university.
UoS Malayali Society [SMS] strive to preserve our heritage while also demonstrating a forward-thinking approach in everything that we do. We are a society that welcomes all and discriminates none as we look forward to welcoming those interested in learning more about our culture and traditions. These are promoted through the various events we plan to host throughout the year. We look forward to collaborating with other societies through inter Uni-tournaments in sports and performing arts. We aim to build a platform in which Malayali's can be proud of who they are and what they stand for. We have a dedicated committee to provide as representatives for the Malayali community in the Uni of Southampton. We currently operate on our Facebook and, Instagram pages in which we regularly post any upcoming news or events. These are all formed and placed so that students have more than one way of reaching out if they have any queries, feedback's etc. We hope that by providing these platforms, we can foster a steady network, which serves as a welfare for the Malayali students of the current and future. At SMS, we want to tackle issues faced within our community through various debates and panel discussions which we aim to hold. We hope holding such debates and discussions can help students to broach any issues which often goes overlooked. Being a Malayali is not just an ethnicity but an emotion. There is a saying, 'no matter which part of the world you go, you will always find a Malayali'. The home away from home experience is what we endeavours to bring to this society.
Photo Gallery
The Committee
All clubs and societies within the Students' Union are run entirely by students. The student committee for Malayali Society this year are:
Abid Abdul Rahaman
Events Coordinator
Alan Saji
Events Coordinator
Sharon James
President
Albeena Alex
Social Secretary
Sona Suresh
Treasurer
Anju Anil
Vice-President
Amith Anilkumar
Welfare Officer
You May Also Like...
Here are a selection of similar clubs and societies that you may also be interested in
Membership Information
There is currently no information about membership fees available
Constitution
All SUSU clubs & societies must have a Constitution which governs how they run
Download Constitution
Health & Safety
All clubs & societies are required to risk assess their activity to ensure it is carried out in a safe manner for members. Current risk assessments for Malayali Society are available to view below