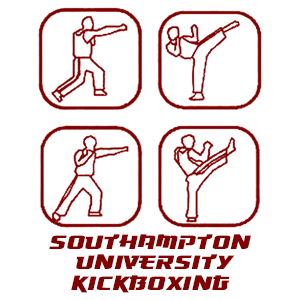 Kickboxing is a martial art that primarily uses punches, kicks, and throws. We are a friendly society that welcomes everyone from the complete beginner to people reaching for competition standards, and we have professional instructors to cater for this. Please visit our Facebook page for more information: https://www.facebook.com/groups/SUMWC/
Kickboxing is a hand to hand self-defence combat sport that combines punches, kicks and throws. Unlike Muay Thai, elbows and knees are not used in sparring which reduces the risk of injury. We offer a friendly, informal training environment taught by professional instructors over multiple sessions a week. The sessions each have a different focus so you can train as casually or as intensely as you want to!
Sessions:
Monday: 20:00 - 21:30 in the Marquee (tent opposite building 40)
Saturday: 16:00 - 17:30 in the Martial Arts Room, SUSU
Sunday: 10:00 - 11:15 in the Plant Pot, SUSU
We are different from other Martial Arts as we do not use belts or undergo grading; our focus is purely fitness, technique and FUN!
Some other perks include:
- Cheap membership
- Beginner to competitor standard
- Better agility
- Faster response time
- Better hand-eye coordination
- Improve strength - harder abs!
- More powerful kicks, punches and throws
- Better social life
Come and join us! SUK love xx
Photo Gallery
The Committee
All clubs and societies within the Students' Union are run entirely by students. The student committee for Kickboxing this year are:
Jake Kenworthy
Kit/Session Secretary 2022/23
Matthew Holmes
President 2022/23
Alp Ortakci
Secretary 2022/23
Thomas Gallagher
Social Secretary 1 2022/23
Rosie Avenell
Social Secretary 2 2022/23
Alice Brookes
Treasurer 2022/23
Mared Williams
Vice President 2022/23
You May Also Like...
Here are a selection of similar clubs and societies that you may also be interested in
Membership Information
Membership for Clubs and Societies is currently closed. Please check back in September 2022 for more information on how to join.
Constitution
All SUSU clubs & societies must have a Constitution which governs how they run
Download Constitution
Health & Safety
All clubs & societies are required to risk assess their activity to ensure it is carried out in a safe manner for members. Current risk assessments for Kickboxing are available to view below