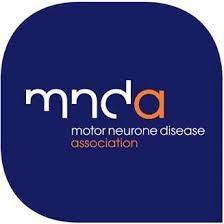 Welcome to MNDAsoc! Help us put the fun in fundraising and make a real difference to the lives of those in our community. The MNDA charity aims to provide help and support for those who live with the disease, as well as educating the public about MND whilst raising money from various fundraising initiatives to fund support for sufferers and carers as well as research for cures. Externally affiliated with MNDA South, this charity aims to get students involved in the fight against MND.
Welcome to the Motor Neurone Disease Association society! We aim to spread awareness and raise money for the local Southampton and Winchester group whilst placing emphasis on having fun.
The Committee
All clubs and societies within the Students' Union are run entirely by students. The student committee for Motor Neurone Disease Association Society this year are:
You May Also Like...
Here are a selection of similar clubs and societies that you may also be interested in
Membership Information
There is currently no information about membership fees available
Constitution
All SUSU clubs & societies must have a Constitution which governs how they run
Download Constitution
Health & Safety
All clubs & societies are required to risk assess their activity to ensure it is carried out in a safe manner for members. Current risk assessments for Motor Neurone Disease Association Society are available to view below