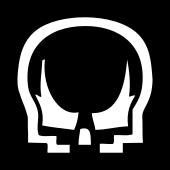 Rock and Metal Music Society
Commiserations traveler you have stumbled into the Southampton Uni Rock and Metal Society SUSU Page. Here at Rock Soc we aim to provide a friendly environment for anyone and everyone to share common interests, experiences, conversation and drinks (none of these are mandatory).
Joining is free and our proverbial application form has only one question: Name? The group is for both current Uni students, ex students and anyone else in the area who is a fan of rock and metal.
For both informal and formal events keep an eye on this page and feel free to join in the discussion. We have a lonely and forgotten web page at http/rocksoc.susu.org Peace, love, rock and roll Rocksoc xx .
---
About Rock and Metal Music Society
On behalf of the RockSoc committee we would like to apologise for the website at http://rocksoc.susu.org/ not being up to date. We are working on this issue and hope to have it updated sometime last month.
Our Facebook page is active and we will accept all requests to join:
https://www.facebook.com/groups/soton.rocksoc/
You can also find our page where all our events are posted and you can message us at:
https://www.facebook.com/UniofSotonRocksoc/
In the meantime for any and all enquirers please contact Billy (President) at: bcc1g16@soton.ac.uk OR Panagiotis (Liaisons Officer) at pp2u16@soton.ac.uk.
---
Membership Fee Information
These are the current membership fees offered by Rock and Metal Music Society, although many clubs and societies offer a free period for new members to try out their activities.
| Name | Cost | Valid Period | Details | Join |
| --- | --- | --- | --- | --- |
| Rocksoc Membership | FREE | 24/09/2018 - 23/09/2019 | Access to all events run by the society and a membership card that provides member with discounts at various locations. | |
---
The Committee
All clubs and societies within the Students' Union are run entirely by students. The student committee for Rock and Metal Music Society this year are:
Giulia Lodigiani
Events Officer
Thomas Abbey
Events Officer
Pravin Dhananjeyan
Gig Officer
Panagiotis Panagiotopoulos
Liaisons
Harley Edwards
President
Billy Chadwick
VP Secretary
Sophie Butchart
VP Treasurer