Welcome to SVGE, the Video Games & Esports Society. SVGE is the community hub for all gamers wishing to play and watch games at all levels - from casual to competitive. Join our Discord server: https://discord.gg/k9dzZYT
Twitch link: https://twitch.tv/UoSVGE
Join Us here: https://discord.gg/5TSyVHFAyQ
The University of Southampton Video Games & Esports Society, or SVGE for short, aims to provide a community hub for gamers of all kinds at the University of Southampton and partner institutions. We aim to cater to all those interested in video gaming in any capacity - from casual to competitive, to those who simply enjoy watching video game streams. SVGE hosts frequent socials and game nights for members to come and play games together. We also have VR headsets available for these game nights, which is all the more reason to come along! For those interested in Esports, the society organises online leagues and LAN tournaments so that members can pit themselves against other gamers both in and out of the university. Members can form into teams to play against other universities in the National University Esports League (NUEL). SVGE also hosting large scale casual and competitive LAN tournaments with rival universities as part of Esports and gaming Varsity events as well as for charity based events. SVGE is also working with companies such as ASUS and HyperX to deliver even bigger and better events for its members. High performance hardware for society events currently being planned throughout the academic year is to be provided by The NUEL in partnership with ASUS ROG and HyperX representatives will be giving a talk in the coming year on what it's like to work in the Esports industry. As SVGE is first and foremost a hub for the gaming community at our university, we strongly encourage you all to share your own gaming and Esports related content - whether that be artwork, articles you've written, videos, or your Twitch channel.
If you're interested, please join our Discord here.
Photo Gallery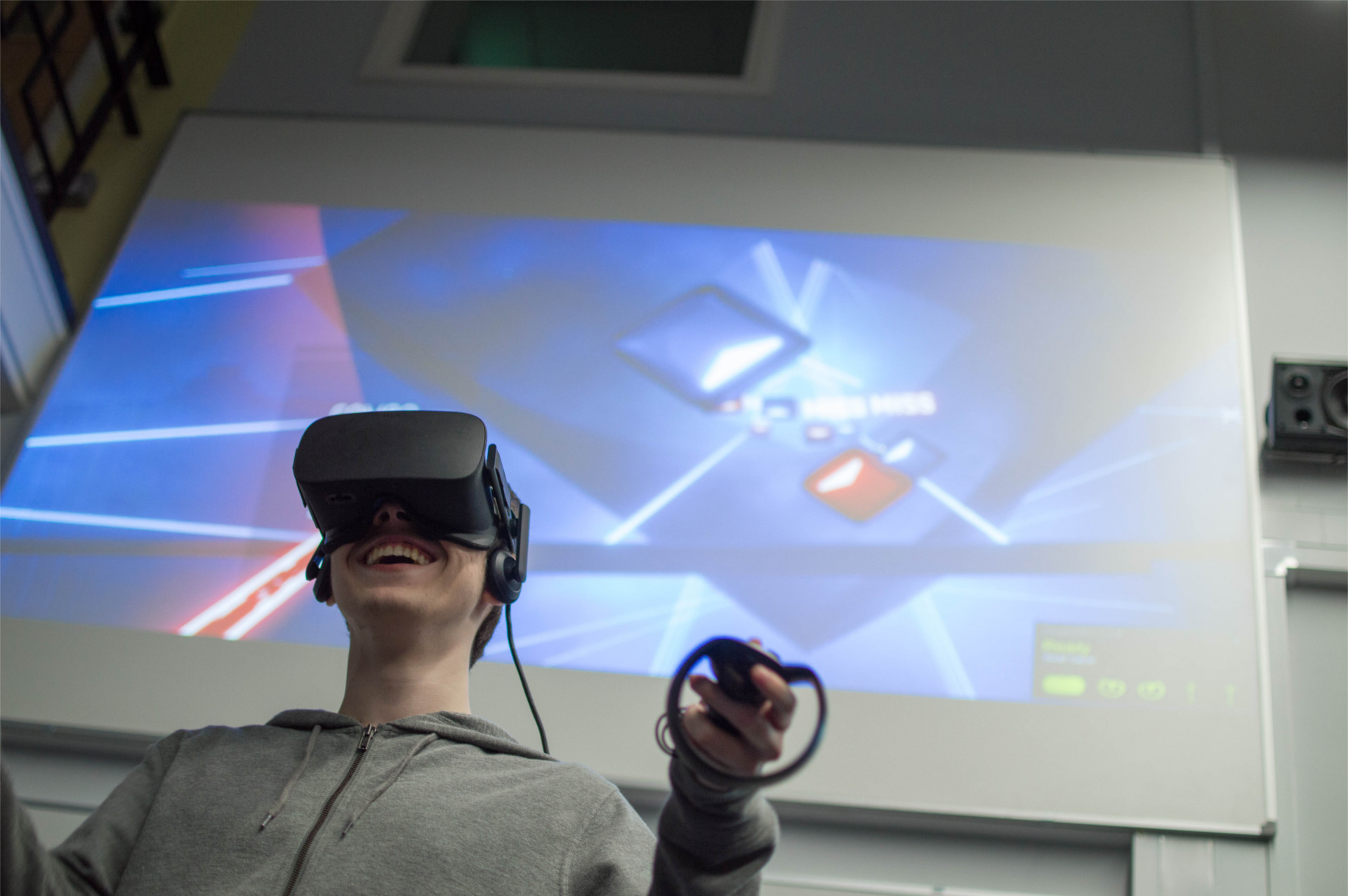 The Committee
All clubs and societies within the Students' Union are run entirely by students. The student committee for Video Games & Esports Society this year are:
Elliot Elks
Equipment Officer
Joel Carpenter
Games Committee Representative
David Donnell
Livestreaming Officer
Evan Masters
Media And Publicity Officer
Samuel Tiongson
President
Kai Davis
Secretary
Kacper Dworski
Social and Events Secretary
Edward Joyce
Treasurer
Sky Manthey
Vice President
Rudra Mutalik
Webmaster
Michael Hickie
Welfare Secretary
You May Also Like...
Here are a selection of similar clubs and societies that you may also be interested in
Membership Information
These are the current membership fees offered by Video Games & Esports Society, although many clubs and societies offer a free period for new members to try out their activities.
| Name | Cost | Valid Period | Details | |
| --- | --- | --- | --- | --- |
| Free Membership | FREE | 01/08/2023 - 31/07/2024 | This allows you to join our Discord (https://discord.gg/2U6gDJA), where we organize events, form teams and chat about all things gaming and esports! We've got many game scenes with regular events, such as CS:GO, LoL, Rocket League and Valorant as well as many active, smaller scenes like Paradox Interactive, Halo and osu!. You'll also be on our society mailing list so you can be notified about events and keep up with the society during the busy university weeks! | |
| Full Membership | £5.00 | 15/09/2023 - 31/07/2024 | With this membership, you help us fund our events, equipment and game servers! You also become eligible to vote in our AGMs/EGMs as well as hold a Committee position. All paying members recieve a special custom colour in our Discord, and a copy of Kovaaks aim trainer to help refine your fps skills! Additionally, this covers entry to some of the society events throughout the year - such as LANs and external socials! | |
Constitution
All SUSU clubs & societies must have a Constitution which governs how they run
Download Constitution
Health & Safety
All clubs & societies are required to risk assess their activity to ensure it is carried out in a safe manner for members. Current risk assessments for Video Games & Esports Society are available to view below