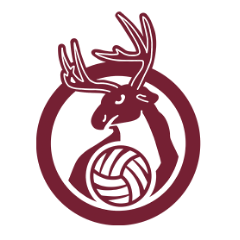 The University of Southampton volleyball club is a growing club that has a team to suit all abilities. Competitive men's and women's teams play in BUCS leagues, the Volleyball England Student Cup and the HVA Grand Prix. Players joining our competitive teams are expected to attend one training session a week, with a potential for attending additional sessions. However, most of our members join as complete beginners trying out the sport for the first time! Beginner and recreational sessions run once a week and offer volleyball to all abilities. The club also runs weekly/fortnightly socials where you can meet players from the rest of the club. If you'd like to find out more, you can like our Facebook page and/or attend the Fresher's bunfight event! Facebook: www.facebook.com/SotonVolleyball
The Committee
All clubs and societies within the Students' Union are run entirely by students. The student committee for Volleyball this year are:
Caleb Dos Santos Peres Mota
Development Manager
Witchakon Watsana
Kit Secretary
Aiswarya Menon
Media Manager
Pak Lau
Men's 1st Team Manager
Daniel Zelinka
Men's 2nd Team Manager
Antoine Archaimbault
President
Charlotte Boothby
Secretary
Arya Zadeh-Koochak
Tour Sec
Lee Hong
Treasurer
Katia Cienciala
Welfare Secretary
Thea Kapsalis
Women's 1st Team Manager
Andrea Drilon
Women's 2nd Team Manager
You May Also Like...
Here are a selection of similar clubs and societies that you may also be interested in
Membership Information
These are the current membership fees offered by Volleyball, although many clubs and societies offer a free period for new members to try out their activities.
Please note that some memberships of this group may also require you to purchase
Sport & Wellbeing membership
from the University of Southampton in order to use the relevant sport facilities
| Name | Cost | Valid Period | Details | |
| --- | --- | --- | --- | --- |
| Recreational Team Year Membership | £55.00 | 03/10/2022 - 30/06/2023 | Covers all training costs and friendly games. Members can benefit from coached trainings, equipment and a variety of socials. Join us at Jubilee Sports Centre Mondays from 6:30pm if you want to try volleyball out. | |
| 2nd Team Year Membership | £80.00 | 03/10/2022 - 30/06/2023 | Covers all training costs, as well as transport to fixtures and entry to BUCS League, BUCS Trophy, HVA (local league) and National Student Cup. Members can benefit from coached trainings, equipment and a variety of socials. | |
| 1st Team Year Membership | £90.00 | 03/10/2022 - 30/06/2023 | Covers all training costs, as well as transport to fixtures and entry to BUCS League, BUCS Trophy, HVA (local league) and National Student Cup. Members can benefit from coached trainings, equipment and a variety of socials. | |
| 1 Semester 1st Team Membership | £50.00 | 31/01/2023 - 30/06/2023 | Covers all training costs, as well as transport to fixtures and entry to BUCS League, BUCS Trophy, HVA (local league) and National Student Cup. Members can benefit from coached trainings, equipment and a variety of socials. | |
| 1 Semester 2nd Team Membership | £45.00 | 31/01/2023 - 30/06/2023 | Covers all training costs, as well as transport to fixtures and entry to BUCS League, BUCS Trophy, and HVA (local league). Members can benefit from coached trainings, equipment and a variety of socials. | |
| Semester Recreational Team | £30.00 | 31/01/2023 - 30/06/2023 | Covers all training costs and friendly games. Members can benefit from coached trainings, equipment and a variety of socials. Join us at Jubilee Sports Centre Mondays from 6:30pm if you want to try volleyball out | |
Constitution
All SUSU clubs & societies must have a Constitution which governs how they run
Download Constitution
Health & Safety
All clubs & societies are required to risk assess their activity to ensure it is carried out in a safe manner for members. Current risk assessments for Volleyball are available to view below