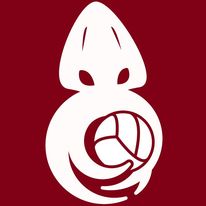 Roundnet, one of the fastest-growing sports in America, is a strategic 360° ball game played by teams of two that is perfect for both competitive and casual players. If you are looking to join a new sport that you can advance quickly at then you are in the right place! With sessions three times a week, we aim for members to become proficient in Roundnet Spikeball so that they can play with friends or progress to tournaments if they want to give it a go. We also host socials every two weeks in varying locations with unique themes. On top of all of this membership is completely free. We are looking forward to meeting you and having some games, Stay Spikey!
Welcome to Southampton Squids - the oldest university Roundnet club in the UK!
Game Play
Opposing teams line up across from each other with the Roundnet/Spikeball set in the centre. Once the ball is served, the players can move anywhere they want - there are no sides and no boundaries! The objective of the game is to hit the ball onto the net so that the opposing team can't return it, the rally continues until the ball is not returned to the net.
Here's a quick video further detailing gameplay: https://youtu.be/RULU1m9_008?t=42
The 2021 season has a rule update that really spices things up! Watch an explanation of the new rules here: https://youtu.be/WzZ_s5TxKFQ
Club Information
Check out our Facebook page. Here we will post any tournament or practice-related information.
We hold regular sessions in the Team Southampton Sportshall Tuesdays (16:30-18:30) and Sundays (14:30-16:30). Additionally, on Thursdays (16:30-15:30) we have a skill/technique session for those interested in tournaments. On days with nicer weather, we play outside on the common. Stay up to date with sessions by joining our Facebook and signing up for our group chat! Hope to see you there!
Photo Gallery
The Committee
All clubs and societies within the Students' Union are run entirely by students. The student committee for Roundnet Spikeball this year are:
Dom Hanley
President
Tierra Abeyta
Social Media Officer
Daniel Blackledge
Social Secretary
Sarah Quibell
Tournament, Equipment, and Kit (TEK) Secretary
Daniel Smith
Treasurer
Alik Beckles
Vice President/Secretary/DJ Secretary
You May Also Like...
Here are a selection of similar clubs and societies that you may also be interested in
Membership Information
These are the current membership fees offered by Roundnet Spikeball, although many clubs and societies offer a free period for new members to try out their activities.
| Name | Cost | Valid Period | Details | |
| --- | --- | --- | --- | --- |
| Squids Year Membership | FREE | 23/09/2022 - 01/07/2023 | This is the general membership for the club. Signing up for this membership will grant access to training sessions, use of equipment, socials, and tournaments. However, tournaments may be subject to additional costs upon signup. | |
Constitution
All SUSU clubs & societies must have a Constitution which governs how they run
Download Constitution
Health & Safety
All clubs & societies are required to risk assess their activity to ensure it is carried out in a safe manner for members. Current risk assessments for Roundnet Spikeball are available to view below