Leadership Elections 2021
Congratulations to all the winners in the Leadership Elections 2021! View their manifestos to see what they plan to focus on for students next year.
View results breakdown
Vice President Activities
Vice President Education and Democracy
Vice President Sports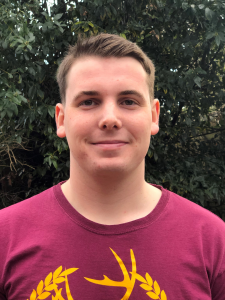 Matthew Smith
Elected
Improve the communication and trust between SUSU and sports clubs
Find ways to increase the funding for sports teams across the AU
Increase support for committees affected by the repercussions of Covid-19
Increase the choice of free sport events to increase participation in sport
Lobby Sport and Wellbeing for continued improvements to sports facilities
Vice President Welfare and Community
Student Trustee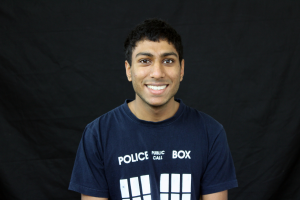 Rishi-Nayan Varodaria
Elected
Extensive experience as a trustee within other organisations like Scouting.
Have a thorough understanding of the inner workings of SUSU.
Eager to have continued involvement in the core decision-making process.
Want to ensure clear and transparent communication to all students.
Intent on promoting equality and inclusivity in all SUSU's work.
Student Trustee
Student Trustee
Chair of Senate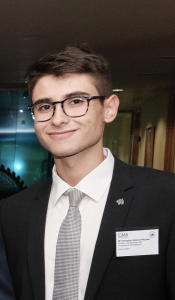 Georgios Ntoules
Elected
Lobby for the tuition and accommodation fees refund
Ensure that the Sabbatical Officers' decisions are not ultra vires
Guarantee that the Sabbaticals are representing and promoting students' interests
Establish and promote an extensive and intensive collaboration between Sabbaticals-Senate-Students
Make the Senate the students' voice
Senator
Arts and Humanities Faculty Officer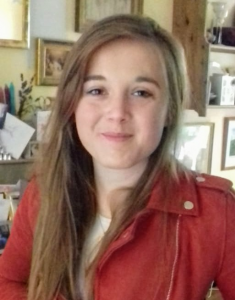 Alice Chadwick
Elected
I will promote the importance of mental health while studying
I will encourage more interaction between year groups
I will be more supporting more staff and students events
I will be overseeing more pastoral care given to staff and students
I will be assisting students who work outside of their studies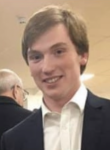 Jaden King
Bring back modules that were lost earlier in the pandemic.
Assist in 'special consideration' applications due to recent disruption.
A full return to face-to-face teaching as soon as possible.
Raise academic concerns with staff as soon as they arise.
Always be on hand to listen to problems, academic or pastoral.
Timeline
Voting opens - 03 March 2021, 09:00
Voting closes - 05 March 2021, 16:00
Results - 05 March 2021, evening
Available Positions
No candidates stood for the following positions. For more information, or to express an interest in running for one of these positions, please get in touch with the Representation Team via representation@susu.org
Arts and Humanities Postgraduate Research Officer
Engineering and Physical Sciences Faculty Officer
Engineering and Physical Sciences Postgraduate Research Officer
Environment and Life Sciences Faculty Officer
Environment and Life Sciences Postgraduate Research Officer
Medicine Faculty Officer (MedSoc Vice President)
Medicine Postgraduate Research Officer
Social Science Postgraduate Research Officer
Social Sciences Faculty Officer