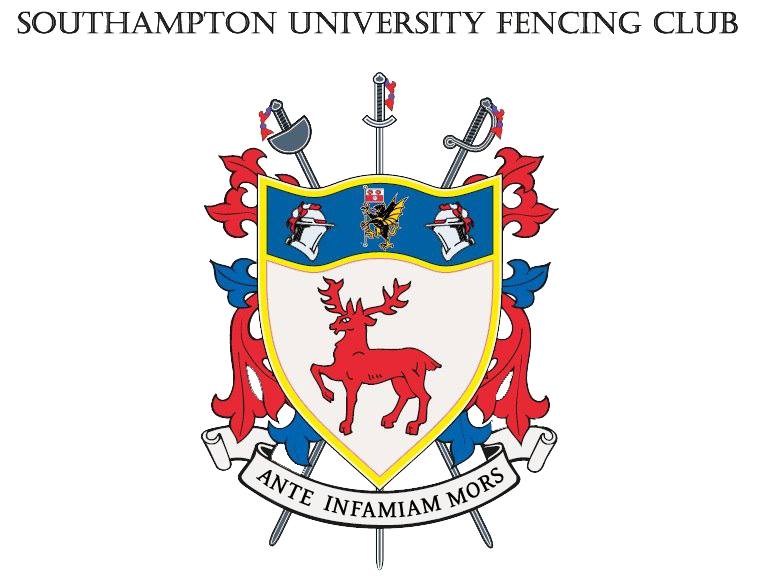 Fencing
Described by some as physical chess, fencing is an exhilarating sport that requires both mental and physical agility. We welcome and cater for all ability levels, from complete beginners to experienced and competitive fencers. We field teams at a number of competitions throughout the year, including the widely attended Warwick National Novices competition, specifically for fencers with less than two years experience, as well as the international and competitive X-SYSTRA Challenge in Paris.
Varsity games also take place annually between Southampton and Portsmouth. The society also offers a number of social events throughout the year including the annual Pirate Social, quiz nights, a Christmas meal, and many more!.
---
About Fencing
Membership Fee Information
These are the current membership fees offered by Fencing, although many clubs and societies offer a free period for new members to try out their activities.
Please note that some memberships of this group may also require you to purchase
Sport & Wellbeing membership
from the University of Southampton in order to use the relevant sport facilities
| Name | Cost | Valid Period | Details | |
| --- | --- | --- | --- | --- |
| Annual Student Membership | £60 | 22/09/2019 - 22/09/2020 | Annual membership fee for a student enrolled on a course at the university to become a fully-fledged member of SUFC. This covers the entire year from September to September and entitles the individual to attend advanced training sessions and/or the course for novices. Members can also benefit from time with the club coach, and the loan of kit during training sessions if required. Travel costs are fully or partially funded to away BUCS League matches if the member is part of the team and attends advanced sessions regularly. | |
| Student Membership for one Semester | £35 | 27/01/2020 - 22/09/2020 | Membership fee for a student enrolled on a course at the university to become a fully-fledged member of SUFC for a semester. This covers the second semester of the year from January to September and entitles the individual to attend advanced training sessions and/or the course for novices. Members can also benefit from time with the club coach, and the loan of kit during training sessions if required. Travel costs are fully or partially funded to away BUCS League matches if the member is part of the team and attends advanced sessions regularly. | |
| Annual Staff/Alumni Membership | £80 | 22/09/2019 - 22/09/2020 | Annual membership fee for university staff or alumni to become a fully-fledged member of SUFC. This covers the entire year from September to September and entitles the individual to attend advanced training sessions and/or the course for novices. Members can also benefit from time with the club coach, and the loan of kit during training sessions if required. Priority for kit and coaching may be given to Southampton students over other members. | |
| Staff/Alumni Membership for one Semester | £45 | 27/01/2020 - 22/09/2020 | Membership fee for university staff or alumni to become a fully-fledged member of SUFC for a semester. This covers the first semester of the year from January to September and entitles the individual to attend advanced training sessions and/or the course for novices. Members can also benefit from time with the club coach, and the loan of kit during training sessions if required. Priority for kit and coaching may be given to Southampton students over other members. | |
| Annual External Membership | £120 | 22/09/2019 - 22/09/2020 | Annual membership fee for people not affiliated with the university to become a member of SUFC. This covers the entire year from September to September and entitles the individual to attend advanced training sessions and/or the course for novices. Members can also benefit from time with the club coach, and the loan of kit during training sessions if required. Priority for kit and coaching may be given to Southampton students over other members. | |
| External Membership for one Semseter | £70 | 27/01/2020 - 22/09/2020 | Membership fee for people not affiliated with the university to become a member of SUFC for a semester. This covers the first semester of the year from January to September and entitles the individual to attend advanced training sessions and/or the course for novices. Members can also benefit from time with the club coach, and the loan of kit during training sessions if required. Priority for kit and coaching may be given to Southampton students over other members. | |
Photo Gallery
---
The Committee
All clubs and societies within the Students' Union are run entirely by students. The student committee for Fencing this year are:
Alessio Velardi
Armourer
Gregory Davies
Men's 2nd Team Captain
Matthew Jerome
Men's Captain
Ewan Gauvin
Novice Representative and Officer of Wellbeing
Thomas Munro-O'Brien
Ordinary Member
Patricia Kiy
President
Ross Viljoen
Secretary
Lucy Croxford
Social Secretary
Peter Varga
Treasurer
Alastair Winder
Webmaster
Isobel Clark
Women's Captain