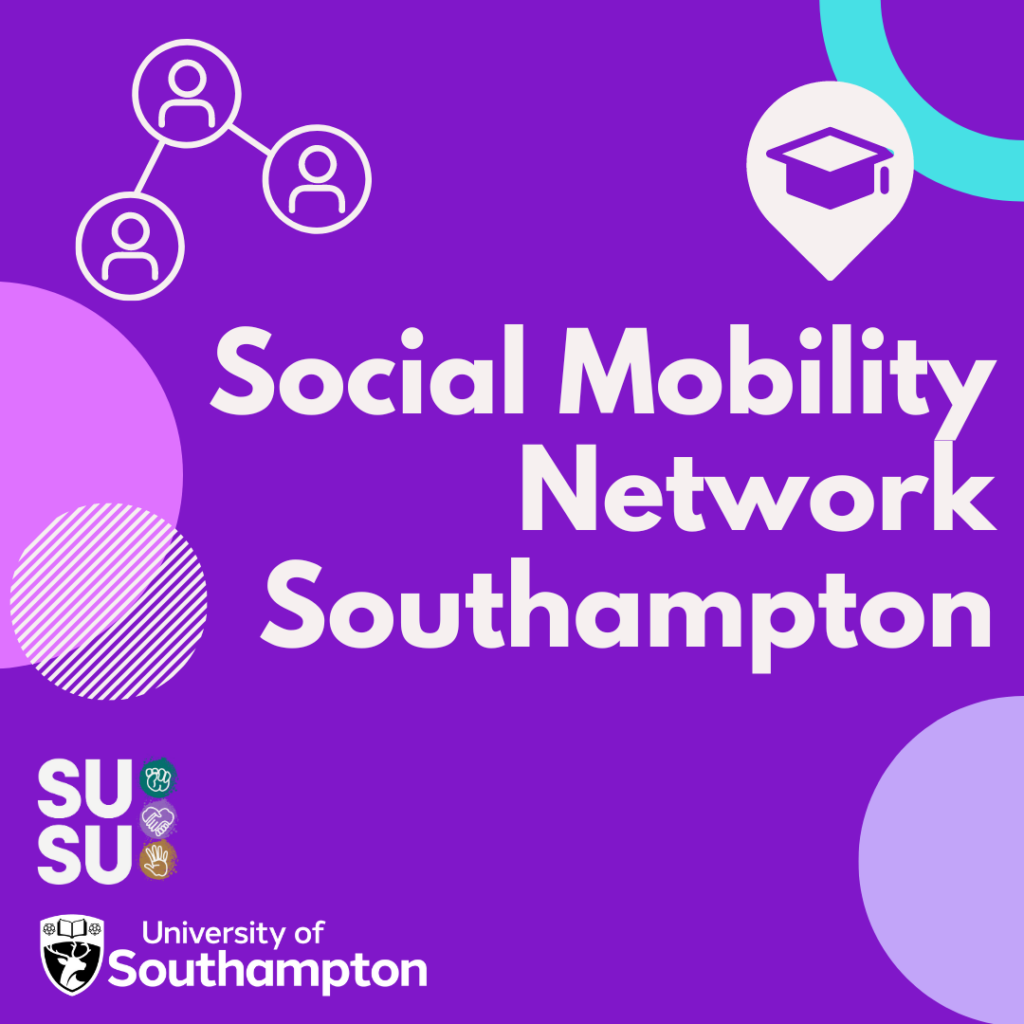 Thursday 16 June 2022 marks Social Mobility Awareness Day, which is a chance to promote conversations and celebrate commitments to positive change.
Here at SUSU we've created the Social Mobility Network. This was set up at the end of 2021 by myself – Savanna Cutts, VP Welfare and Community – and Gino Graziano, UoS Director of Widening Participation and Social Mobility, highlighting a joint passion and commitment to social mobility.
The Network was created as a result of my manifesto commitment to provide greater representation and support to students from lower income backgrounds. The Network focuses on community building and engraining lived experience into different elements of the Union and University. 
It acts as a dedicated space for likeminded individuals (students and staff) who self-define as either currently being from, or originating from, a low socioeconomic background- so this has a focus on class, income, and parental/guardians' occupation. However, we recognise that the meaning of social mobility is unique to everyone. We also welcome those who have a vested interest in getting involved with the work of the Network and can act as champions for it.
The Network is member-led and so from discussion in our first meeting in December 2021, I created a three-phase Action Plan for the Network to work towards. This sets out three key phases: communications, activities, and external collaboration. This aims to further work in breaking down barriers that exist for students at the University of Southampton that are from income or class backgrounds that traditionally experience more obstacles. 
I sit as co-chair of the Network, supporting a core base of 70 students and staff (including a full committee of 11) to work towards the action plan.  One example of an initiative we have created under our communications phase is our social mobility focused podcast, called the Class Ceiling. This will be launching on the 16th on all major platforms. The first episode will feature Professor Mark E. Smith, President and Vice Chancellor of UoS, speaking about his journey as first in his family to attend University and his thoughts on social mobility.
If you would like to join the Network, please contact socialmobilitynetwork@soton.ac.uk. Updates on the Network's activities can be found on our social media pages, which are @soton_smn on both Instagram and Twitter.
This Social Mobility Awareness Day, and beyond, please join us in amplifying the voices and opportunities for students from underrepresented backgrounds.
Savanna Cutts, VP Welfare and Community 2021-22