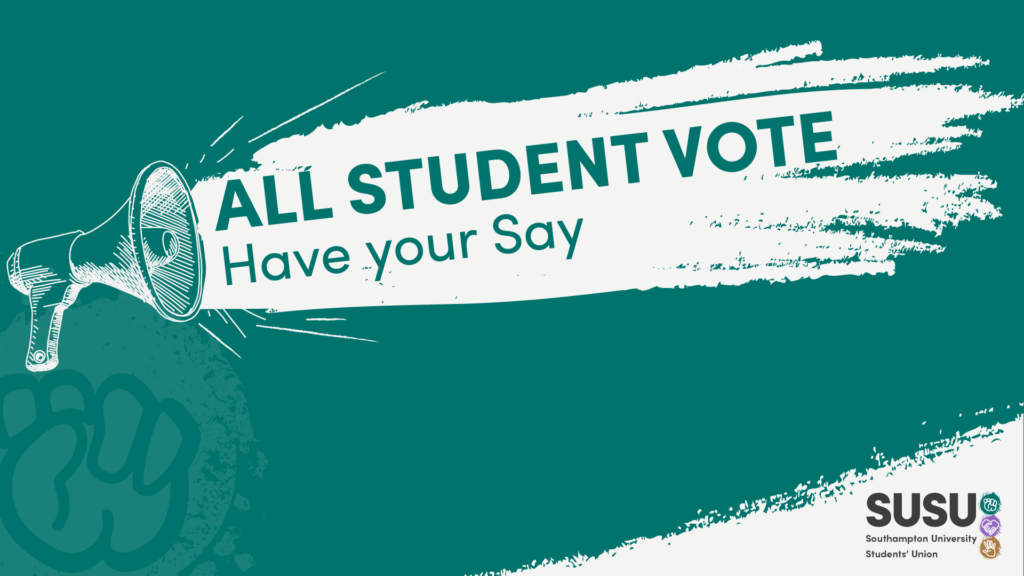 On Wednesday 25 January SUSU opened an All Student Vote asking students to vote on whether we should support UCU's upcoming industrial action. Quoracy levels were not reached for this vote, and so SUSU will not be taking a position on the current strike action. You can find out more about the All Student Vote here: All Student Vote.
SUSU is committed to supporting students during Industrial Action, whether that's through support and advice at our Advice Centre, our supporting our Academic Representatives to answer any questions you have. You can also always email our VP Education and Democracy: vpeddem@soton.ac.uk or Union President: president@soton.ac.uk.
If you have concerns about the impact that strike action has had on your degree, The Advice Centre can support you with special considerations applications or complaints. Contact us on advice@susu.org or by phoning 02380 59 2085. We are free, independent and confidential.
Confirmed Strike Dates
Week 1 – Wednesday 01 February.
Week 2 – Thursday 09 and Friday 10 February.
Week 3 – Tuesday 14, Wednesday 15 and Thursday 16 February.
Week 4 – Tuesday 21, Wednesday 22 and Thursday 23 February.
Week 5 – Monday 27 and Tuesday 28 February and Wednesday 01 and Thursday 02 March.
No action week commencing Monday 06 March.
Week 6 – Wednesday 15, Thursday 16 and Friday 17 March.
Week 7 – Monday 20, Tuesday 21 and Wednesday 22 March.